Oisin McConville believes referees at club level have no chance of stamping out ugly brawls on their own and refused to "pontificate" about recent flashpoints which have drawn national attention.
Incidents in Tyrone, Down, Derry, Kerry and Cork have increased calls to clamp down on physical violence -involving players and spectators alike - in Gaelic games.
McConville, speaking on RTÉ Radio 1's Saturday Sport, agreed there are issues, but he also stressed that eliminating a problem that has been around for a long time will not be done overnight.
"It's very easy to sit here and pontificate about it," the Armagh man said. "In the white heat of battle a lot of people do things that they regret and that they're not proud of.
"Some of the incidents we've seen, I'm sure there's a huge amount of regret. I'm not excusing it. We want it stamped out.
"It's not something we want in the game, but I don't want to jump on my high horse either say that this is something that doesn't come into your mind as a competitor from time to time - just losing it.
"Sometimes you lose it and it's very difficult to get it back. It is something that happens.
"There's absolutely no excuse in the world for that. I'm just saying that when you see something happen among 20 players on a pitch, it usually is borne out of something quite small in a game, it usually has gained a little bit of momentum during the game and all of a sudden it seems like a good idea to punch somebody in the head. It's never a good idea to do that. I'm not excusing it.
"But I also want to make it clear that it is something that has been part of the game for some time and it's going to take a lot to stamp it out."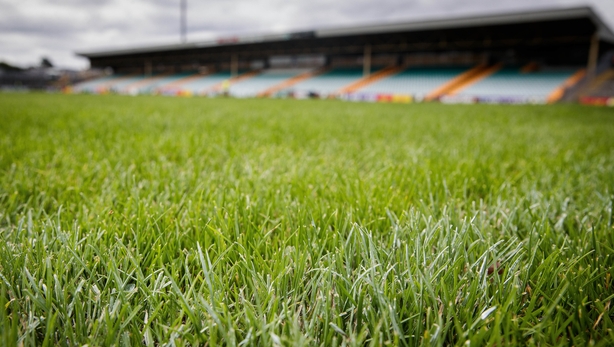 McConville highlighted flaws in the appeal process and the obvious difficulty in one official trying to police games on his own, issues he said "do not add up and do not work".
"There's more than just a player involved in the process of going through appeal. Imagine in a club if you know the player is guilty and you still go through the appeal process. I don't think it matters anymore if the player is guilty. I don't think it matters if the video evidence is overwhelming.
"I think there's an attitude of, 'what's the harm we'll throw in an appeal anyway?'. That seems to be the culture. That's a really dangerous place to be.
"It's a long time since we've had a major incident at inter-county level that's on the scale of what we've seen over the last number of weeks.
"That's because it's policed really well, there's a third official, there's a referee, there's umpires, there's linesmen. Players know they're running the risk not only of suspension but that if they get out of the team they maybe won't get back into it. I think there's a real deterrent there.
"The club level thing is the scariest. It's the league match, 15 v 15 and one referee turns up. He is supposed to look after all of those 30 players and have eyes on the back of his head. Those things for me do not add up and they do not work."