Ciaran Carey says watching Limerick's historic win this year was all the more special because his nephew played a starring role.
Carey was part of Treaty City sides that lost All-Ireland finals in 1994 and '96, but 45 years of hurt were washed away with John Kiely's side claimed the Liam MacCarthy Cup back in August with Cian Lynch in midfield.
"Without a doubt, yeah," agreed the Limerick legend, who was inducted into the Gaelic Writes' Association (GWA) Hall of Fame alongside Down hero Mickey Linden on Friday night.
"I suppose we're lucky in Patrickswell, we always had a fairly strong representation from our club with Limerick. From that point of view it would have been extra-special for the club. 
"But, when your own nephew is playing it obviously brings the emotion to a seriously high level compared to if you hadn't blood involved. "
Lynch was also a winner at the GWA Awards, selected as the Hurling Personality of the Year for 2008, with Conor McManus of Monaghan picking up the football equivalent.
Lynch is nominated as Hurler of the Year for his dynamic performances at midfield and he'll find out if he's a winner or not at the All Star Awards on Friday, 2 November.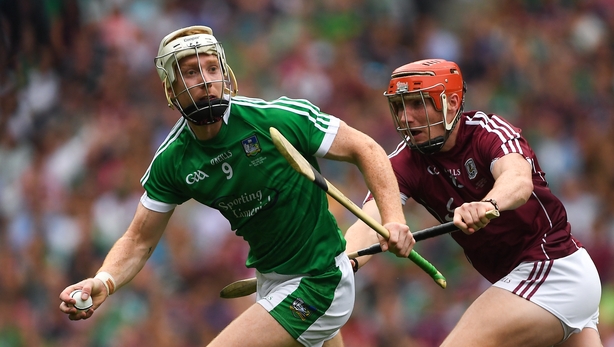 His uncle feels that 22-year-old played with a new-found freedom in 2018 and this was the key to his influence on the field.
"If you look at his career up until this at the minors and Under-21s and his introduction to senior...I suppose his introduction to senior would have been slightly derailed at the start because they were trying to find a home for him, a position where he was going to be most comfortable," explained Carey. 
"It took a bit of tweaking and the big change for me this year watching him, he was hurling with total freedom. He was at ease. He was hurling without a care in the world. 
"Ideally that's what you want from every player really. To maximise your potential you want someone going out very mentally solid and sound. Usually players who go out in that frame of mind will deliver the goods."
Now that this young Limerick side have won an All-Ireland Carey feels that they have to go on and win more – not leave it more than four decades like happened before.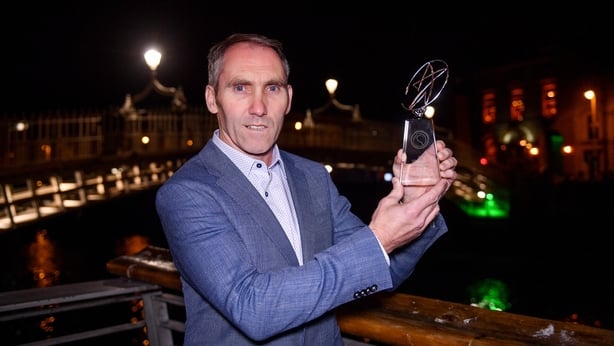 He said: "When you look at the big picture, when you look at the average age of the Limerick squad, now that they're after getting a taste of this, I'm sure they'll want a taste of more. 
"That's the way it should be. There's no point winning an All-Ireland if you go for another 10 or 15 years without one. You need to strike while the iron is hot."
Also at the GWA Awards, journalist Donal Keenan was honoured in Dublin's Woolen Mills, the Roscommon native receiving the Lifetime Achievement Award.
It's a Rossies double on the night as the PRO of the Year accolade going to Hugh Lynn.