The big show in Dublin on Monday is the Senior Football Championship final at Parnell Park, with a capacity crowd expected and TG4's cameras in place.
The match between Killmacud Crokes and St Jude's will feature All-Ireland winners and All-Stars; some of the best players in the game currently. Hopes are high for a high quality contest.
Normally the curtain-raiser on these big days is the county minor final, featuring the next generation of stars, or maybe the junior or intermediate deciders.
This October bank holiday weekend though, Dublin GAA have decided to spread their net a little wider and the first game on Monday is the Junior 2 Football Championship final between Ballyfermot De La Salle and Ranelagh Gaels. This is a competition for clubs with a single adult male team and the level roughly equates to Junior C, which ceased to exist following this year's restructuring.
Safe to say, this is the biggest day in the history of either club. Both have been to championship finals before, in fact Ballyfermot are going for a double treble - league, cup and championship two years on the bounce, but never on such a big stage.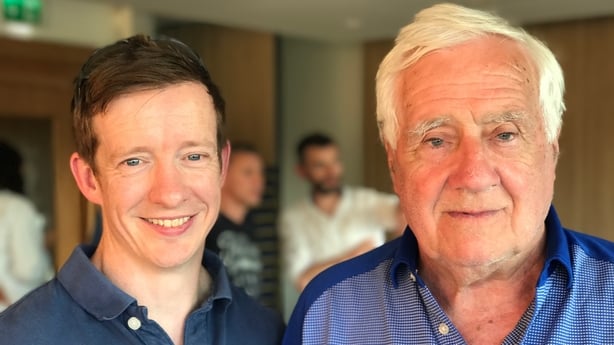 For the first time they're having to worry about tickets, car passes, naming a team for the programme, bussing over a load of kids and wondering just where can you buy a Bainisteoir's bib.
In many ways these two clubs, both small by city standards, but would be considered large in rural areas, can be taken as Dublin GAA in microcosm.
De La Salle are a club of 60 years standing and more in a mainly working class area, where soccer would be the number one game, which fell on hard times but is now enjoying a serious revival at adult and underage level.
Ranelagh Gaels is a relatively new club based in Dublin 6, established in 2003 in a middle class suburb where schools were more likely to play rugby and hockey than Gaelic games.
There was an ongoing argument last year that GAA had become a middle class pursuit in Dublin. The thing is, it has always been a largely middle class past-time - Kevin Heffernan's great team of the seventies was full of college graduates and professionals, and the 1995 All-Ireland winning team had a bank manager, an accountant and a pilot among others.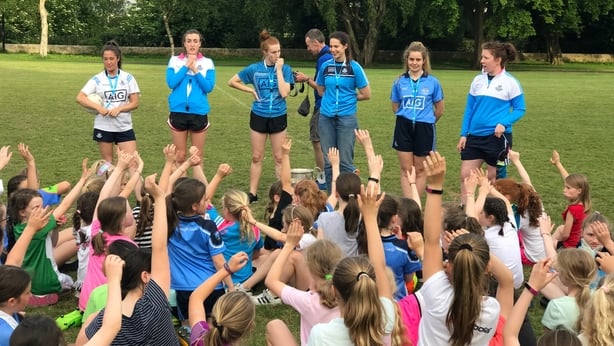 What's interesting about Ranelagh is that it's a new club in an area with little or no GAA history. Setting up a new unit, as Croke Park likes to call them, in the capital is not always a straightforward process.
In new and growing suburbs like Adamstown new clubs are facilitated, though in longer-established suburbs with neighbouring clubs it can be a fight and this was the case in the early years of the last decade.
Now is the time for full disclosure and the fact that your correspondent was a long-time player and current secretary of Ranelagh Gaels, but that doesn't dilute the fact that the club's story is, in many ways, an intrinsic part of the story of Dublin GAA and its changing face.
Given the club's location, one of the most sought-after and expensive in the country just outside the Grand Canal beyond the south inner city, the Gaels are unlikely to ever be able to buy their own plot of land, either for a pitch or for a clubhouse.
Adult home games are played in Bushy Park on a council pitch, kids' games are at Herbert Park and Dartry Park, two more public spaces, the pitch in Cathal Brugha Barracks in Rathmines, and the weekly juvenile academy is on the all-weather surface of Donnybrook Stadium - the home of Leinster Rugby - and on a hockey pitch in St Killian's, Clonskeagh.
As with many clubs, particularly in urban areas, space is a constant headache and a huge logistical challenge, with worries surrounding Government plans to sell Cathal Brugha Barracks for housing, paving over one of the few green spaces in the Dublin 6 area.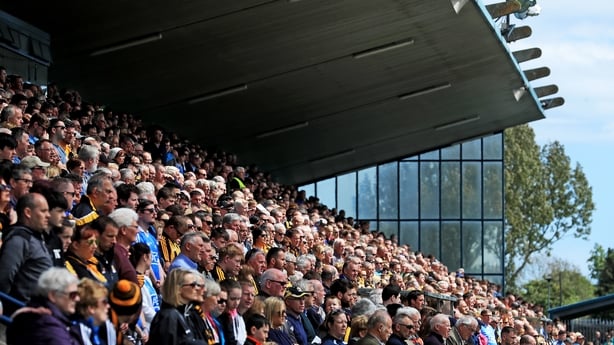 Running a club that has to rent every pitch it uses isn't cheap and there's the additional cost of employing a full-time coach - former Dublin hurler Simon Lambert, with the GAA paying half his wages and Ranelagh the other 50%. A full-time coach is, of course, a luxury, but also a necessity in Dublin.
The faces of kids in the juvenile section reflect the new Ireland - families with backgrounds in a dozen countries and more inside and outside the EU. Players from England, Scotland, America, Canada, France and Poland have lined out for the adult teams, men and women.
In fact, the women's section has been the far more successful since starting in 2009 and Ranelagh operates under the one club model, bringing all the associations under a single umbrella - something GAA, LGFA and Camogie Association promote ahead of a future amalgamation.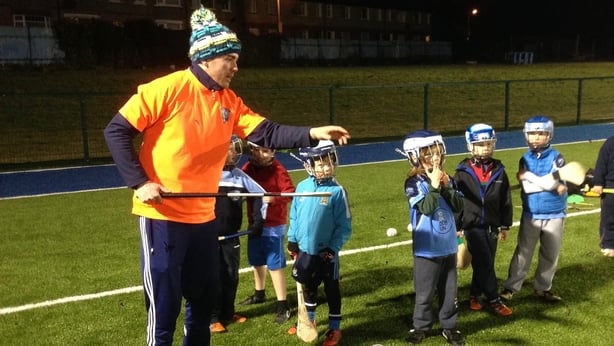 Many of the youngsters attend the local Gaelscoil and with the Under-13s, the club's oldest underage teams, the juvenile section having been set up in 2012 and now bursting at the seams with nearly 400 kids from the age of four up, set to move to secondary school soon they are likely to attend Coláiste Eoin (boys) and Coláiste Íosagáin (girls).
Gaelscoileanna have become extremely important in promoting Gaelic games in recent years, particularly in Dublin.
The club's Cúl Camps are annually amongst the biggest in the country and weekly 90-plus enthusiastic coaches, many of them with no background in the GAA themselves but willing to learn on the job, swing into action.
Ranelagh, and Ballyfermot, both show that the GAA has spread into areas that once weren't receptive to football, hurling, women's football and camogie, and that these games aren't for Dublin-based culchies and their kids.