Shane Keegan says the dreadful facial injuries Laois hurler Ross King sustained in a recent club hurling game "scared young fellas" in the county.
Laois captain King was playing for Rathdowney-Errill in the county final against Camross three weeks ago when he suffered awful damage to the mouth area in a clash just before half-time at O'Moore Park.
King opened up about the incident when speaking to former Wexford Youths and Galway United soccer boss Keegan for The Times Ireland, revealing the weight loss, psychological damage and family trauma he's endured since the injury.
Speaking to RTÉ 2fm's Game On, Keegan - who was in attendance at the game - shed light on King's reasons for going public with his experience and said the knock-on effects of the flashpoint are concerning.
"Just before half-time a bit of a melee started up," he said.
"It was hard to make out what had happened at the time but at the end of it I saw Ross King coming out of it and taking off the helmet and it was very clear straight away that he was in a bad way, that something had happened around his face.
"It transpired that he'd suffered serious dental damage.
"Within 24 hours a slow motion [video] of what had happened circulated. It didn't look great on the side of Camross player and it started to get quite a bit of publicity around the country.
"The Camross player involved was initially given a two-game suspension. There would have been an awful lot of people who'd have felt that was lenient.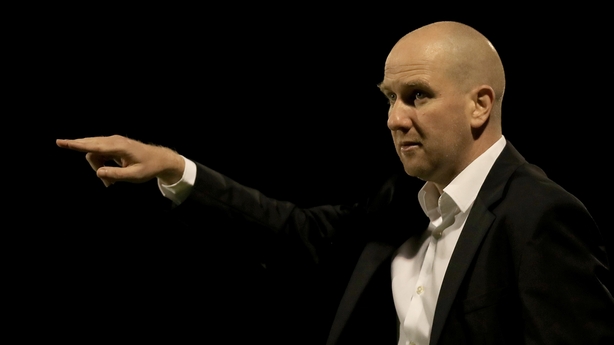 "There was an appeal put in against the two-game suspension and the appeal was successful on Monday night. It was reduced from two games to zero games.
"I'm at pains to stress that this is not a 'soccer head' trying to stick the boot into the GAA. I'd have a massive, massive interest in Laois hurling. 
"There just seems to be so much going on. They don't reflect on things well. Ross's real motivation for telling the story was he thought by telling it it might stop it happening again.
"He'd be a popular fella around the town and around the county. There'd be an awful lot of young fellahs who'd look up to him. When you see the way his mouth has looked the last month it's sort of scared young fellahs. He doesn't want young fellahs turned off the game just because of something like that."
King told Keegan that he didn't "have the hunger for anything hurling related at the moment" as he continues his recovery. 
Keegan stressed his hope, and belief, that he will return to the inter-county fold while also questioning the silence on the issue from Camross.
"I really, really hope he'll be back hurling for Laois and I do think he will be.
"Camross obviously have successfully argued the case that it wasn't done on purpose but let's put that to one side. You've left somebody with serious damage done to their mouth and you're saying it's completely by accident that this is happened. Okay fair enough.
"But surely you're going to follow up and see how that fellah is and how his recovery is going. That doesn't sit too well with a lot of people."