Mourneabbey are embracing the prospect of completing a potential five-in-a-row of Munster senior titles, according to their manager Shane Ronayne.
It's an unusual and equally refreshing approach for a GAA team to take, given that the prevailing culture in this sport is to play down the prospect of reaching any kind of significant record.
The 'game-by-game' mentality is normally the preferred option.
But Mourneabbey aren't weighed down by this opportunity, and are relishing what awaits them on Saturday when they renew their provincial rivalry with Waterford, and Munster 'B' champions, Ballymacarbry. 
The Clyda-bsed outfit have already collected their fifth successive senior Cork title this year, and Ronayne says they have no fear of acknowledging that the same feat is there for them in the Munster grade.
🗒️ *FIXTURE INFORMATION*

🗓️ Saturday, October 27th

🏆 @MunsterLGFA Senior Club Championship A Final

🏐 @BallymacLGFC (@WaterfordLGFA ) v @MourneabbeyLFC (@CorkLGFA)

🏟️ @cahirgaaclub, Co. Tipperary (4pm) 🕓#LGFAClubs pic.twitter.com/f6aeA493kV

— Ladies Football (@LadiesFootball) October 22, 2018
"When we won five-in-a-row in Cork we spoke about it after that five is a special number in the GAA and it's not often achieved by teams," he told RTÉ Sport.
"We've had a couple of narrow wins in Munster and we've had a few easy wins in Munster so it would be fantastic to achieve five-in-a-row. They'd never won a [senior] county title before and now they've won five-in-a-row.
"They're going for five Munsters in-a-row and I think it'd be a huge achievement for the club."
Mourneabbey's path to triumph in Cork was a difficult one in 2018. They were trailing St Val's in the second half of their semi-final before a surge in belief propelled them over the line and back into the final. 
West Cork brought another tough challenge to the table in the Cork decider, and forced Mourneabbey to defend their crown in a replay. 
Ronayne's players came through each of those test successfully, winning the Cork final by a 10-point margin and any remaining sense of complacency was rinsed out with some frank discussions at a video analysis session the following week.
"We found that trying to win the Cork five-in-a-row incredibly hard," Ronayne continued.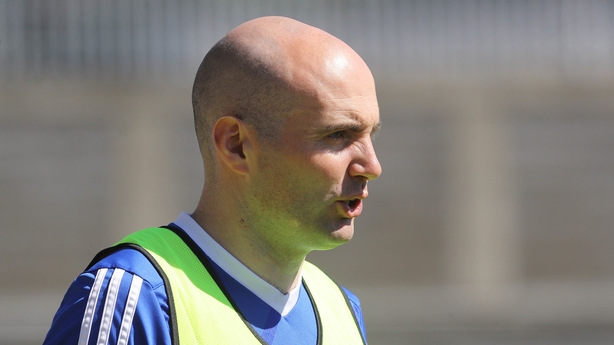 "We probably came up against the best St Val's team we ever played in the semi-final and it was a humdinger of a game.
"West Cork are a super team as well and it went to a replay. It's very hard to win and it's probably one of the sweetest championships we've won in Cork. The first one was great but this was the hardest one so we were delighted with that.
"We did a very good video analysis session of the game on the Tuesday night afterwards and a lot of home truths were spoken and I think the girls learned a lot from it.
"The extra game will definitely stand to us, it was a really tough game. I know we won the replay by 10 points but that probably flattered us a bit. 
"You look a lot more at yourself when you lose a game or draw a game. If we had won the first game by a point, we could have been in a bad position going into the Munster final. We're in a much better position because of the fact that we had to look at ourselves and look at our performance and see where we needed to improve.
"The girls are very honest in Mourneabbey, they took the criticism on the chin. They responded to it and they've been very good in training for the last two weeks after the county final. They are a very honest bunch and they want to improve all the time."
Ronayne first came on board as the Mourneabbey manager in 2014, having worked with some of their more experienced players at underage level in Cork, including Cork captain Ciara O'Sullivan.
He guided them to their first senior county title that year, silverware which sits alongside their Junior and Intermediate All-Ireland crowns in the Mourneabbey cabinet.
They went on to contest the first of three All-Ireland club finals later that year, but have been defeated in each of those appearances.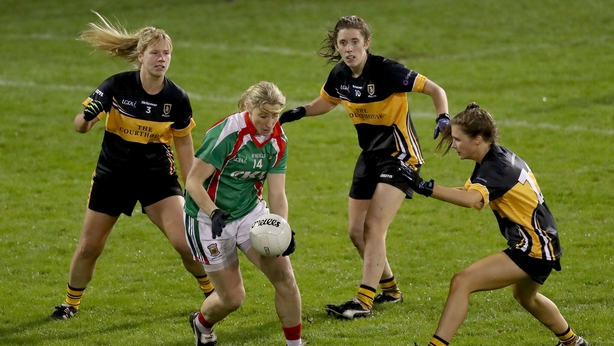 The Cork side were outclassed by Mayo kingpins Carnacon in last year's final but Ronayne says his side showed remarkable resilience in the wake of that defeat to come back and fight again in 2018.
That mental fortitude has brought them back to a Munster final to seek out another provincial title. 
"In the lead-up to the All-Ireland final, I was probably thinking that this might be the last one but a few minutes after the final whistle, I decided I couldn't leave this go.
"A couple of the senior players spoke to me when we stopped for a bite to eat on the way home. They called over and said they wanted to go again and wanted me to come with them. It wasn't a very hard decision.
"The management was hoping to leave it a bit longer [before going back] but the players were mad anxious and we went back in March tipping away and playing league games.
"They just didn't want me to make a decision straight away and they were very steadfast in their resolve that they wanted to go again. It's just the way they're built."