Who better to ask about the proposed rule changes to the kickout in Gaelic football than Rory Beggan?
The Monaghan custodian had another fine year between the posts in a campaign as the Farney men reached a first All-Ireland semi-final since 1988 and his club Scotstown retained their county title - a fourth win on the trot. 
Beggan was in attendance at an event to announce AIB's continued sponsorship of the club championship and could not see any justification for the planned change the rules for a kick-out: it is proposed that two players only from each team shall be positioned between the two 45m lines.
Also, the goalkeeper and a maximum of six players from each team shall be behind the respective 45m lines, until the ball is kicked. The ball from the kick-out shall travel beyond the 45m line before being played by a player of the defending team.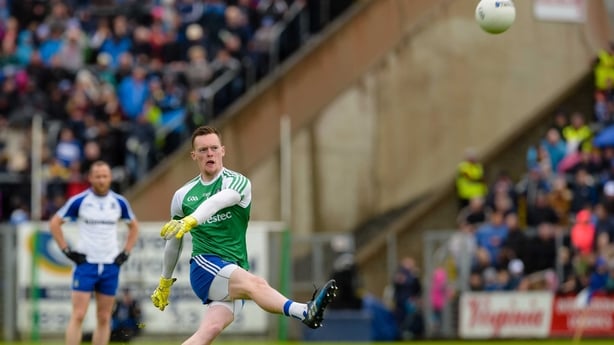 "I just don't understand why they are thinking of changing the kickout or change rules around the kickout," was Beggan's somewhat exasperated response to what will be trialled in the upcoming Allianz Leagues.
"The standard of goalkeeping has improved over the last number of years. You can see keepers are so confident in where to hit it and I think it's a skill in itself because you're hitting a player 30 yards away on the chest.
"I don't feel that kickouts have to go 45 yards long anymore. I don't understand. Like are we going to go back to breaking ball all the time now? Is it going to go back to lumping it down the field?
"But I think teams are going to be smart enough now to put two small fast players in the middle of the field and try and get them to take kickouts on the run."
As to whether change will ultimately come about, the netminder was emphatic in his response.
"I don't think it will pass," he added.
"A lot of inter-county goalkeepers play outfield for their clubs. It would not be any new territory for them to go up and kick a point"
"Okay, I won't give out about rules before they are trialled, but the two rules I would be in favour of would be the sin bin and the offensive mark.  
"They seem like two rules that could effectively bring on the game but the three-handpass rule I'm not too sure there and the sideline kick having to forward... I just don't understand that.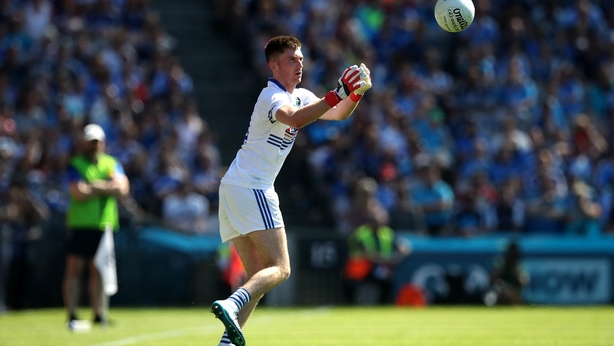 Beggan also believes that more and more goalkeepers will be venturing up the field to make a contribution on the scoreboard.
"Goalkeepers can play football too. A lot of inter-county goalkeepers play outfield for their clubs. It would not be any new territory for them to go up and kick a point.
"I think you're going to see in the next year or two that some goalkeepers are going to start scoring. I think it is inevitable but I think it's adventurous. I enjoyed watching Laois' Graham Brody this year. I think he single-handedly brought them back into the game against Wexford (Leinster preliminary round).  
"When he did it they stuck him in at corner forward at one stage but if teams want to use it it's an option. Keepers are never marked so give them the ball."
AIB launched the 28th season of their sponsorship of the GAA and Camogie Club Championships alongside Conor Lehane, Midleton and Cork hurler; Rory Beggan, Scotstown and Monaghan goalkeeper; Faye Mc Carthy, Saint Judes and Dublin Camogie goalkeeper; Diarmuid O'Connor, Ballintubber and Mayo footballer. The four athletes officially marked the 2018/19 AIB Club GAA and Camogie Championship season. They now step back onto the pitch with their clubs and prepare for provincial and All-Ireland glory as the battle of #TheToughest continues.