Winning a first senior club camogie title with her club has only fueled Faye McCarthy's belief that Dublin can now achieve top-flight success at inter-county level.
On Sunday last, the St Judes custodian was part of the side that defeated Na Fianna after extra-time. Next up is a date with Kilkenny's Thomastown in the Leinster semi-final on Sunday next.
Speaking at an event to mark AIB's continued sponsorship of the GAA and Camogie championships, McCarthy reflected on what she described as a "huge" win for the club based in Templeogue.
"It was a big achievement for the female team to win the Dublin Division 1 title in the 40th year of the club's existence," she said.  
"We had such a big crowd supporting us. It was insane.
"A lot of us thought it shouldn't have gone to extra time. In the end our fitness stood to us on the day."
"We can't wait for the Thomastown game. We're on a high now and it's not something any of us have ever done before so we're really just looking forward to it. We really want to show off what we can do, what we've been working on for the past year and enjoy it.
Judes Claim Maiden Senior 1 Club Championship Title#DublinCamogie #WeAreDublinGAA #ClubChampionship #Final #StJudes #MaidenTitle #History #Grassroots  https://t.co/Io1wPFNEbd

— We Are Dublin GAA (@WeAreDub) October 22, 2018
Much work is ongoing in St Judes to foster talent, with McCarthy keen to stress the collective effort in making sure a positive accrues.
"There's a huge amount of work being done by our age group of players with younger girls and boys coming through," she added.
"On Fridays we have at least four senior players will come train with the U11's and I think that really raises standards, not only for the kids but it gets them aware of what they're striving to be.
"We have a video analysis room and we use it every week after training. It's open to anyone and it's such a good facility to have. It brings that element of professionalism to the game.
"Before Sunday, we watched the Na Fianna game in the league. Everybody said we are different team now. You could see the progression through the video analysis. That type of improvement really pushes a team on."
"Such analysis also helps me with my puck-outs. You can have a huge puck-out but if you are not putting it where you should then there's no point. It's about the technology that we have to our benefit."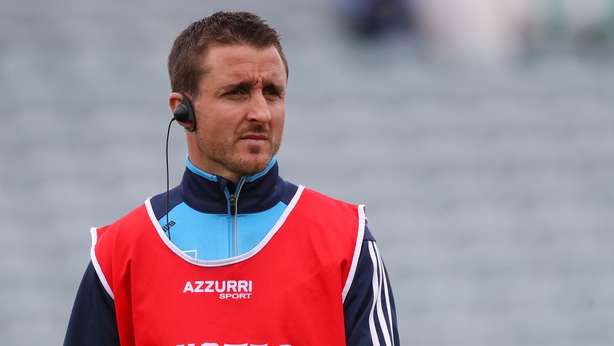 The last two summers have seen Dublin reach the All-Ireland semi-final and quarter-final respectively. The latter encounter saw the side well beaten by Galway. A disappointing end of the year that also saw manager David Herity leave to take over as the Kildare senior hurling boss.
McCarthy was keen to praise the impact that the former Kilkenny netminder made during his time in charge.
"From attitude to skills themselves, he just improved everyone's game but in particular, he brought on what he saw in us and really progressed us skill wise," she revealed.
"As for improving my own game, well in the beginning he would say 'as long as you can' but that doesn't work in senior camogie anymore, you can't just hit it as far as you can and expect to get a score off it straight away so he really hit home about using the ball, not only just for length but tactically as well."
Having now featured in the All-Ireland series, McCarthy says the desire is there within the Dublin camp to move forward and to learn from this year's disappointment.  
"I think the key will be that we all stick together and move forwards instead of backwards. We have our own standards, we know what we need to do, it's just a case of having the stamina to do it.
"I think mentally we need to up our standards for ourselves. We put the time in, it's just a case of being smart about it and committing. We have the potential; I don't see why we won't progress from there.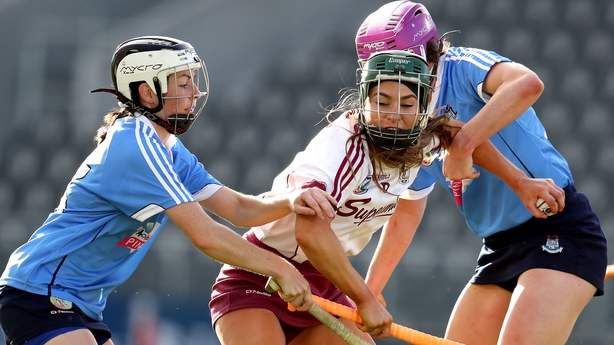 "Prior to the Galway quarter-final I thought we were improving game on game. And then we dropped it a little bit, nerves probably got to us.
"It could be that we are showing the Cork, Kilkennys and Galways too much respect. Getting to a semi-final last year was all new to us but it showed that we had a reached a certain standard. We feel that we now belong at the business end of things.
"Going into the next year we hopefully have a greater belief that we can do it against the top teams."
St Judes will again dare to dream over the Bank Holiday weekend.  
The camogie side will eye a place in a provincial decider, while the footballers have a date with Kilmacud Crokes in the county final.
McCarthy is certainly accentuating the positive when saying: "We are all confident. It would be an amazing achievement to do the double. I think we can do it."
AIB today proudly launched the 28th season of their sponsorship of the GAA and Camogie Club Championships alongside Conor Lehane, Midleton and Cork hurler; Rory Beggan, Scotstown and Monaghan goalkeeper; Faye Mc Carthy, Saint Judes and Dublin Camogie goalkeeper; Diarmuid O'Connor, Ballintubber and Mayo footballer. The four athletes officially marked the 2018/19 AIB Club GAA and Camogie Championship season. They now step back onto the pitch with their clubs and prepare for provincial and All-Ireland glory as the battle of #TheToughest continues.