Kilmacud Crokes are hoping over the space of eight days before the end of the month they can make history and do the club's first senior double.
On Sunday they take on Ballyboden St Enda's in the Dublin Senior Hurling Championship final at Parnell Park.
Then, on the bank holiday Monday (29 October), the footballers, managed by Johnny Magee and Robbie Brennan, face St Jude's in the county decider.
Doubles in any county are rare and Dublin is no exception, partly due to the ultra-competitive nature of the big-ball game in the capital.
"No one is turned away - if someone wants to try Gaelic games they will get that chance. Our aim is to go into all our local schools and give every child a chance to play"
The last team to achieve achieve the feat was 'Boden in 2009, who Crokes also beat in the recent football semi-final, and before that it hadn't been done since Vincent's in 1981.
Kilmacud are one of the biggest and most successful clubs in the country. At last count, the two-time All-Ireland champions, fielded somewhere between 130 and 140 15-a-side teams across football hurling, camogie and ladies football.
By any measure they are a super club, the type of which only really exists in and around the big cities of Ireland, most of them residing in Dublin's suburbs.
Yet for all their size and success, Kilmacud Crokes have managed to maintain a village club feel and the set-up remains very much rooted in the local community around its Glenalbyn base across the road from the Stillorgan Shopping Centre.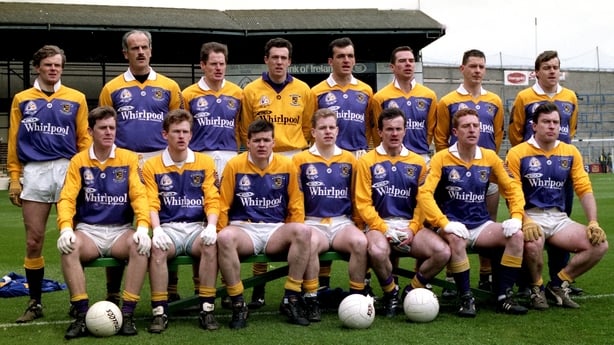 Former Dublin boss Anthony Daly had a working knowledge of the club before he took over as their senior hurling manager last year.
He leads them into Sunday's final with 'Boden having been persuaded to stay on for double his original tenure, but his eyebrows still shot up on a number of occasions as he got to know the breadth and scale of the operation. 
"The numbers are fascinating," he said.
"Three teams in the minor championship this year. We might have two teams at Under-13 and 14 in Clarecastle when the numbers are big, or maybe at Under-21 where there's a three-year gap, but to have that in football and hurling, it's mad.
"I remember being in the clubhouse one night with Richie (Stakleum) and we were walking down the stairs and there was a man in his 40s, a bit younger than me, walking up the stairs and he said to us 'well, lads'.
"When we got outside I asked 'who's that, Rich?' and he said 'he's a great club-man, I don't know his name, you'd always see him around.' All I could do was laugh - I'd know 99 per cent of the people involved in Clarecastle and I haven't lived there since 1999!"
#Championship18 - Details for the clubs two Senior Finals have now been finalised.

SHC A v. Ballyboden St. Endas
4pm, Parnell Park, Sun 21st Oct

SFC 1 v. St. Jude's
5pm, Parnell Park, Mon 29th Oct

Tickets available from https://t.co/nrPBJ6ZDgJ pic.twitter.com/b24bhQ18AQ

— Kilmacud Crokes GAA (@KCrokesGAAClub) October 16, 2018
Crokes, best known to many people for their hugely popular annual All-Ireland sevens competitions, have two full-time employees, both blow-ins. Former Dublin hurler Niall Corcoran, originally from Galway, their Games Promotion Officer, and Coaching and Games Development Officer Paraic McDonald.
The way that they have been assimilated as part of the community is part of Kilmacud's story - it has always been something of a country club in the capital; a place where culchies came to play hurling and football after moving to the big smoke before becoming more local than the locals themselves.
"It's a community club - it's more than a dressing room and pitch," said McDonald, who moved to the club from Castleblaney Faughs in 2000.
"Outside of GAA activities there's a coffee shop, the healthy club initiative, pilates, yoga, Kickstart Crokes, couch-to-5k - they're all put on free for members. We have metal health initiatives, inclusion initiatives for children with mental and physical disabilities.
"No one is turned away - if someone wants to try Gaelic games they will get that chance. Our aim is to go into all our local schools and give every child a chance to play."
It was popular myth around Dublin that Crokes used to hold trials for their Under-8s, selecting the best and advising the rest to join neighbouring clubs.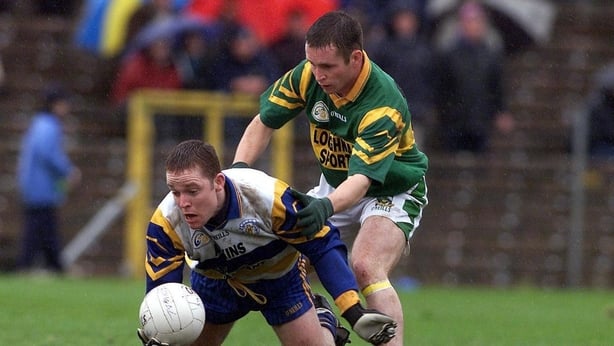 McDonald smiles and shakes his head, saying: "That never happened. No child would ever be turned away and we are very proud of the fact that we will field A, B, C and D teams if we have to, Division 1, 4, 8,10 - whatever level you are at, you will get the opportunity to play.
"Only one per cent of the players will will ever get the chance to play for Dublin at any level and maybe another one per cent might have the chance to win a senior championship medal. It's the other 98 per cent that we are concerned about and turning them into lifelong members."
The commitment to the club was shown earlier this year by Ross O'Carroll and Naomhan O'Riordan, who took over training of the club's intermediate hurlers while they were injured just to help out and stay involved.
Sheer size makes success more possible, but it also creates massive headaches in terms of logistics - there are 140 teams all looking to train and play games on a finite amount of pitches.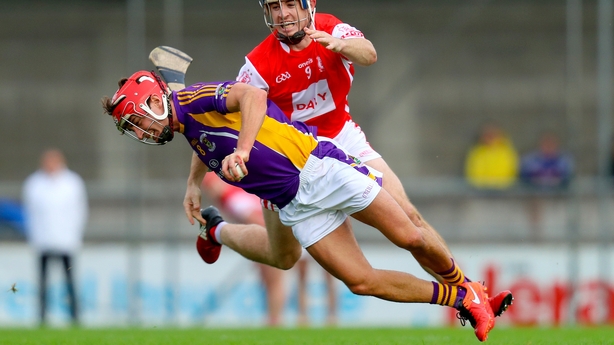 Their main pitch at Glenalbyn is hemmed in by houses, businesses and a road, meaning expansion is impossible. They own two more pitches at Glenalbyn and after that they are reliant on renting from the council, local schools and even other clubs - including Bray Emmets in County Wicklow.
"Earlier in the year when we had a lot of lads away with the county and playing Fitzgibbon we were training with the Senior B team," recounted Daly. 
"There's only a small patch with floodlights at Glenalbyn so we'd often be renting pitches in Bray or even UCD. There were nights when we'd have 37 or 38 lads squeezed into the little floodlit area. I think our record was 40."
McDonald adds: "The fixtures secretary, pitch secretary and referee coordinator do a huge amount of work every week. Everyone wants to train at 7.0 on Tuesdays and Thursdays."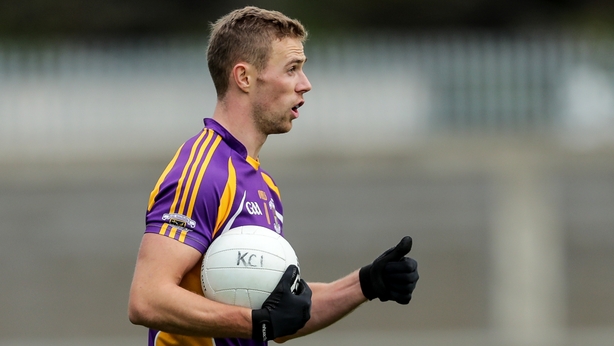 Kilmacud is in a generally affluent area of Dublin, with more players in recent years coming from traditionally rugby-playing schools such as Blackrock College, St Michael's and Gonzaga as well as their traditional feeders Colaiste Eoin, Benildus and Oatlands.
Crokes, winners of the 1995 and 2009 All-Ireland club titles at Croke Park on St Patrick's Day, came into being in 1972 when Kilmacud Crokes, itself formed by a 1966 merger of Kilmacud GAA Club and Crokes Hurling Club, joined with Benburb Gaelic Football Club from Clonskeagh to form Kilmacud Crokes GAA Club.
They are a modern powerhouse of football and hurling in the capital, supplying players like footballer Paul Mannion and hurler Oisin O'Rorke to the county set-up.
Only Ross O'Carroll is expected to play in both forthcoming finals - another indicator of their strength in depth. Daly said: "In Clare, Cratloe were going for the double and I'd say they nearly had everyone playing both!"
This Sunday keep up to date with all the county final action via our live blog on RTÉ.ie/sport and the News Now app.