Dunboyne GAA club chairman Fergus McNulty revealed that their clubmate Sean Cox served as an inspiration for his club's senior footballers after they battled their way to the Meath SFC title.
Dunboyne edged out Summerhill, emerging 1-11 to 1-09 winners at Páirc Tailteann on Sunday, and McNulty admitted that thoughts of Cox were never far from the players' minds.
Cox continues to recover from serious head injuries he suffered during an attack outside Anfield in Liverpool back in April.
The 53-year-old father-of-three was attacked prior to the Reds game with Roma and last week was moved to the National Rehabilitation Hospital in Dun Laoghaire.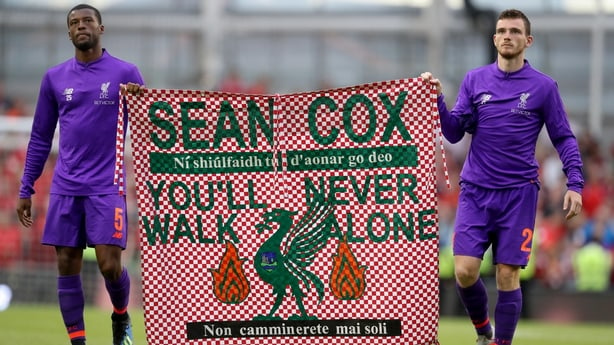 Speaking on Morning Ireland, McNulty said: "I think it definitely focused everyone a little bit more this year. I certainly know from talking to the players it wasn't far from their minds.
"So I think the players themselves perhaps were a bit more focused around what it meant to play for their club and to do their little bit for Sean.
"I definitely think that had an impact. He's just moved to Dun Laoghaire so he's taking small steps but they are steps and they're important steps.
"He's in Dun Laoghaire at the moment. He moved there last week, so he can begin his rehab in earnest.
"That's a relatively short process and after that we're doing our best to see what are our best options for Sean at that point."
The victory over Summerhill was the club's third Meath SFC title after wins in 1998 and 2005.
"It was a great day for the club yesterday, we've been looking forward to it," added McNulty.
"We'd gone close a couple of years previously so to get it across the line was a big relief and we'd also won the Junior Championship two weeks prior so it's an exciting time."