Newly appointed Kerry boss Peter Keane has been backed to guide the Kingdom to All-Ireland glory 'in the not too distant future' as part of a 'first class' management team.
The St Mary's clubman was appointed to the position on a three-year term at a county board meeting on Monday night along with a new management team of Donie Buckley, Maurice Fitzgerald, Tommy Griffin and James Foley.
Keane, who managed the Kerry minors to three consecutive All-Ireland crowns, succeeds 2014 All-Ireland winning manager Eamonn Fizmaurice and county chairman Tim Murphy is confident that Keane can bring the Sam Maguire back to the Kingdom again.
"We have a first class team that'll bring the Sam Maguire back to Kerry in the not too distant future," Murphy told RTÉ's Southern Editor Paschal Sheehy.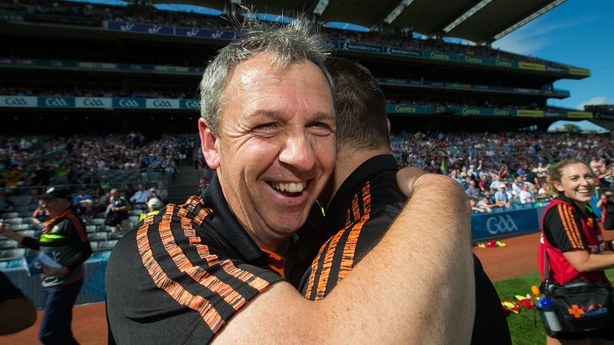 "We had a selection committee in place which was charged with finding a replacement to Eamonn Fitzmaurice. Peter brings a new level of freshness.
"He won three minor All-Irelands. He has the ability to assemble a really good team around him and has proven that in the past which is evidenced in the management team he has assembled around himself. We're delighted and we wish Peter and his management team all the very best."
Keane was widely expected to be ratified as the new manager ahead of his official appointment on Monday night, while other high profile contenders were linked with the role including former Kerry boss Jack O'Connor.
Among those joining Keane's backroom team is the respected football coach Donie Buckley, who was part of the Kerry set-up during O'Connor's time in charge, and has also spent seven years working with the Mayo team.
"I would see Donie's role as very important," added Murhpy.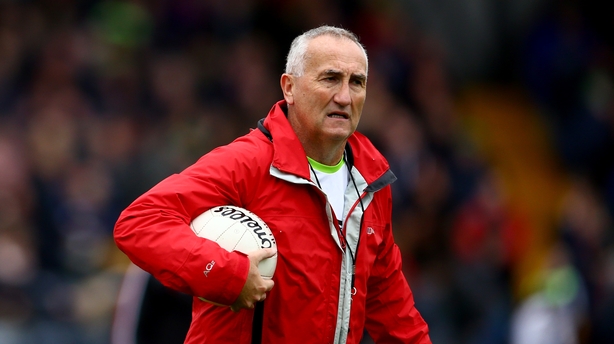 "He's proven himself to be one of the best football coaches both defensively and offensively in the country and we're absolutely thrilled that he's on board with Peter's management team.
"I think he'll bring a new dimension, a new freshness and a new level of expertise as well which can only be welcome."
He added: "I think the biggest challenge the management team will have is to integrate the younger players into the senior set-up as quickly as possible without compromising either their physical development or otherwise.
"That process commenced under Eamonn Fitzmaurice this year, we had seven new debutants in the Munster championship and I think by extension, the new management will continue that.
"I have no doubt that they are capable of doing so very quickly."