New Waterford boss Páraic Fanning says it was a case of now-or-never when it came to taking the plunge into inter-county management.
The Mount Sion man had six seasons experience in other people's backroom teams and he finally decided that there was no time like the present.
So he put his name forward to take over the Deise County after his neighbour Derek McGrath stepped down and now he's laying out his plans for the 2019 season.
"I'm 47 years old so it was now or never," he said, speaking to RTÉ Sport.
"I had two years involved with Waterford before in 2010, the last time we won a Munster, and 2011. I had two years with Laois under 'Cheddar' (Séamus Plunkett) and the last two years with Wexford.
"I've been knocking round Division 1A, 1B for the past few years so I think that will give me a fair insight into the other teams, it means I'm pretty current and I think it will be a big help."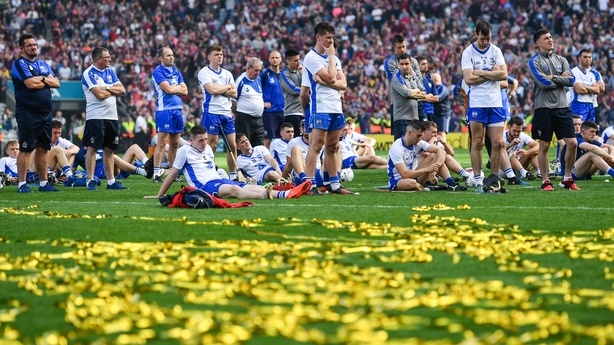 In his two years apiece with Waterford and Wexford he worked under Davy Fitzgerald, the man who led his native Clare to the 2013 All-Ireland title.
Fitzgerald has a high-octane management style and Fanning says he will differ in many ways, though he learnt an awful lot from the current Model County boss.
"I'd have a great relationship with Davy," he explained. "I would have picked up a lot from him over the years and I'd hope he might even say the same thing about me.
"The way he manages players, individuals; he's a super man-manager and he's tactically very astute. I used be in charge of the B's in the A's versus B's games and we'd always be trying to get one over on him!
"I got a lovely text off him earlier in the week wishing me well and I'm sure our paths will cross on the field over the next while."
Fanning was appointed on a two-year term at the start of the week and he was straight to work, with Pa Kearney and James Murray appointed as his selectors.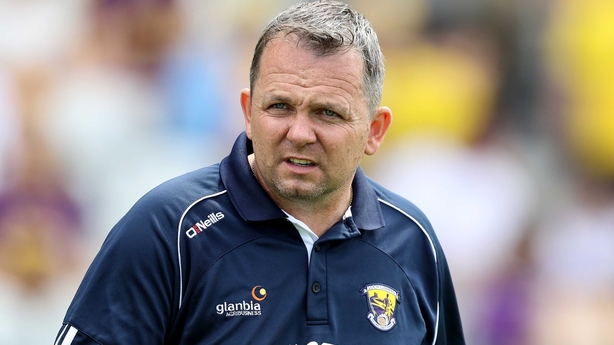 His day job is as operations and business development manager at Waterford Institute of Technology Arena. Before that he was GAA development officer for a decade at WIT and as a student he captained the-then Waterford RTC to the 1992 Fitzgibbon Cup title.
"I only went to WIT for the hurling when I was a student!" he laughs. His team will do a lot of their training on campus and will make the use of the sports science facilities at the college.
Waterford made the 2017 All-Ireland final, losing to Galway, and they didn't get out of the new-look Munster Championship this year when they finished bottom of the five-team provincial round-robin group following a summer beset by injuries.
The Deise were also one of the unfortunate counties asked to play four weekends back-to-back, which gave them precious little recovery time between matches.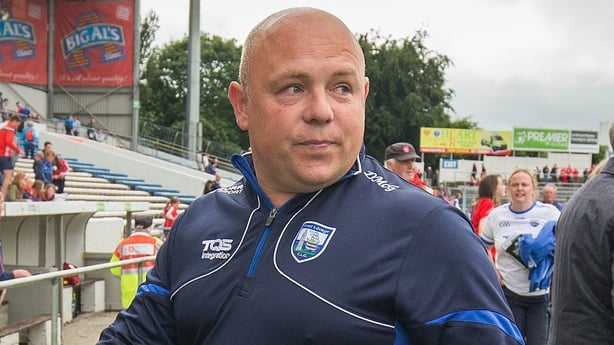 They also had to play all of their home games at neutral venues outside the county as Walsh Park was considered unsuitable for such high-profile fixtures.
A tweak means that no team will have to play four games on the bounce in 2019, though Waterford are still likely to have to play their home games away from home.
"Even with all that happened this year, we were very close - the width of a post and a ghost goal away from going through," said Fanning, whose grandfather Pat Fanning was GAA President in 1971 when the ban on playing foreign games was lifted.
"If you pick a period, what we have at the minute most resembles the nineties. Just look at the results this year - there were so many close games and everyone had a chance of winning. We all know how competitive Munster is and it would be a brave man that would predict the winner next year.
"We are hoping and planning for a big bounce back in 2019. All of the players are ambitious to achieve and it is up to us as a management team to help them achieve their goals."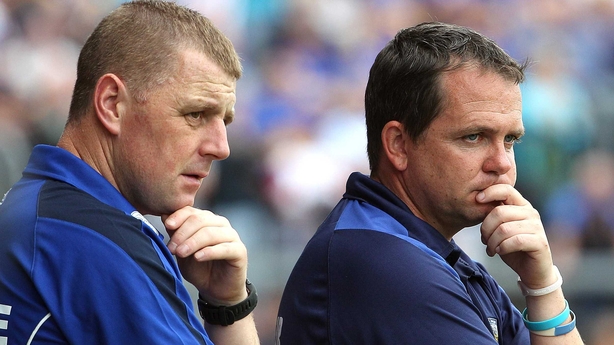 Fanning is keeping an eye on the local club championships and he hopes to meet an extended panel of players for the first time at some stage in October before starting collective training in November - the earliest they are allowed under GAA rules.
Following on from McGrath, one of the most charismatic characters in the game, won't be easy.
He jokes that they are a pair of city boys now living out in the countryside in Kilmeaden and he met with McGrath when he was considering putting his name forward for the Waterford job first.
"Derek had a great relationship with his players, it was a very positive environment and in that sense we won't be looking to reinvent the wheel," he said. "We will be trying to maintain that.
"We're hoping that we can bring a few of our own little nuggets and gains that we can to help them them over the line. The margins are very small and it can all down to a small degree of luck."
Fanning had a close relationship with his grandfather, who was also involved in the management team when Waterford won the 1959 All-Ireland title. And with his father Phil a former club secretary with Mount Sion there's no way he could have escaped catching the GAA bug.