Dublin defender Siobhán McGrath put out a subtle word that she wanted to rejoin the county team last year. 
The Thomas Davis club woman was just home from Australia after spending some time away from Ireland and taking a break from inter-county football. 
She left after that freakish defeat to Cork in the 2014 All-Ireland final having submitted herself to the county cause since 2003 when she was 15 and she simply "needed a break from everything" at the time. 
She was there during Mick Bohan's first term in charge of the Dublin ladies and was starting when they won their maiden All-Ireland senior crown in 2010, but the long wait to lift the Brendan Martin Cup again had taken its toll. 
McGrath, an accountant, continued her work in that industry while living Down Under and maintained her football commitments albeit to a much less demanding level. She also did some living out there which included a canyon swing while passing through New Zealand. 
For the uneducated few, a canyon swing is similar to a bungee except the brave individual is strapped to a chair and attached to a harness as they drop over the edge from a good height above the ground. 
It was an enjoyable experience overall but McGrath found herself gravitating back to the inter-county game shortly after she returned home.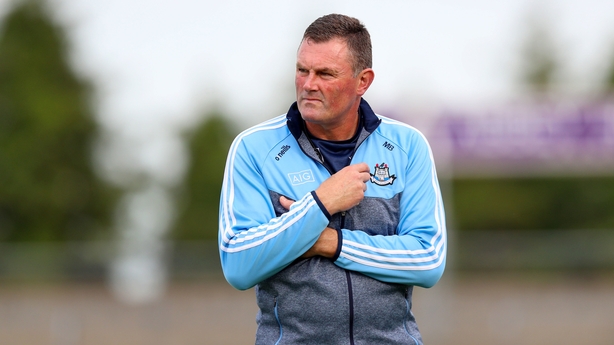 "I think you always have that in you," she said. "I really enjoyed my time away and when I came home last year. You think you're happy with that lifestyle but then you realise that's what really in you - that you like to be that competitive. You like to have that drive, I really missed it.
"You're still playing senior club football but it's just not the same thing. 
"I probably put a few feelers out and then I got a call." 
To McGrath's credit, her transition back into the Dublin team has been almost seamless and she has been named to start in the half-back line for their All-Ireland final clash against Cork on Sunday. 
She was in the stands when Dublin finally got back over the line in an All-Ireland final last year, but has no regrets about her decision to venture abroad. She was thrilled for the team including the teammates who shared a dressing room with her just a few years before that. 
Bohan previously revealed that McGrath doubted that she could get back herself up to inter-county level when she returned home and that she hesitated in committing to the team. 
She didn't want to take the chance if she didn't believe she had the capabilities to do it. But in the end, she got back on board and has been thriving for Dublin since her return. 
"They've told me I need to earn my spot back, nothing comes easy," McGrath smiles as Dublin prepare to go back to Croke Park this weekend.
"The first night back was daunting. I obviously knew I had so much work to do, the conditioning, strength, fitness, speed. Everything's at a different level from the year years since I've been gone. 
"Just knowing that I had that much work to do was a bit scary but the girls and management have been great. They've pushed me to where I need to be. It took me a good few months to get there but by training with these girls you're gonna go that way." 
Less than four years have passed since McGrath took her break from county football but as she has observed, the game has evolved hugely in that time. 
Everything from diet to sleep intake and all the other key performance indicators in between are monitored closely.
The change in attitudes towards pushing the body to its limit is something which McGrath to be particularly striking. 
"Now there's more emphasis on controlling it, making sure the body is right rather than just 'get out there and run 20 miles and push yourself as hard as you can'.
"Back then a manager would pretty much have been delighted to see his team puking at the end of a training session. The control is so much better now. 
"I just think the science of everything has changed and the game and the funding has grown so much. Every year it just gets better. 
"It's a much higher standard than 2003. In 2003 Mick was the manager then too and there was a massive  jump then from the year before. He brought it in that [new] level of more commitment. Lifestyle has always been like that for me, we had to always be strict but the level of conditioning has improved so much. 
"You were always restricting your diet but every year you came back it's tweaked a little bit more and you find out more about how to get it to fuel your body." 
McGrath's time in a Dublin jersey has been a pleasant experience for the most part but the 2012 season will not stand among her better memories. 
Just two years after playing a star role in helping the capital to a first senior All-Ireland crown, McGrath and the team captain Denise Masterson were unexpectedly dropped from the panel.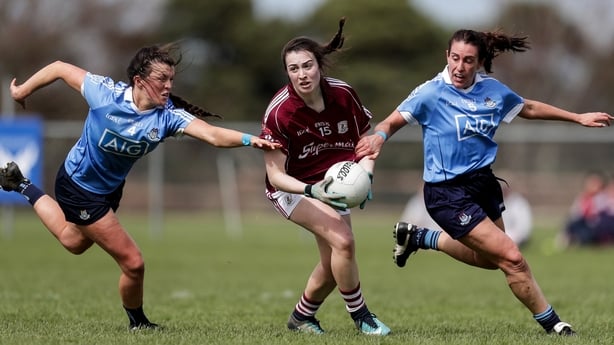 To this day, McGrath has no indication as to why they were removed. 
The pair have endeavored to move on from that dark period in their sporting lives but it was certainly a difficult time for them. 
"I try to forget about that time, it wasn't a good time in my life that year. I didn't see it coming, don't know what it was over, we never got told what happened 
"We just moved on from it, it was done. I would have watched their games and stuff, knew what was happening but focused on club football and we won the All-Ireland junior club that year. 
"We came back in the following year under a different management and were just trying to get Dublin up the standard." 
Those turbulent days are a distant memory now as Dublin prepare for a repeat of their 2016 All-Ireland decider against Cork on Sunday. 
The famous rivalry between the counties which McGrath will remember from her earlier years has dissipated somewhat in her absence as Cork come into this fixture with just seven players from the team that started the All-Ireland final two years ago. 
After a long drought, it's an opportunity for McGrath to pick up a second All-Ireland medal since the success of 2010.
Follow the All-Ireland Ladies SFC final with our live blog on RTÉ Sport Online and the News Now App, listen to live commentary on RTÉ Radio 1's Sunday Sport and watch highlights on the Sunday Game at 9.30pm on RTÉ2