Seán Cavanagh has pinpointed the 2009 All-Ireland semi-final defeat to Cork as the moment his relationship with Mickey Harte soured, after his former manager accused him of buckling under the pressure to perform when the attacker opted out of the starting line-up.
Cavanagh says he barely slept the night before the showdown with the Rebels as he fell victim to a bug.
On the morning of the game he told Harte he did not feel up to starting, and ultimately only came on in the last 20 minutes when the match was beyond Tyrone.
Recalling Cavanagh's unwillingness to start, Harte later wrote in his biography: "This moment seemed the culmination of a year's worth of pressure and expectation leaning on him. In the end the roof simply caved in."
The player, who has just released his own autobiography, The Obsession, was not impressed.
"I had a slightly unique relationship with Mickey," he told RTÉ Radio 1's Today with Sean O'Rourke.
"At the start it was brilliant. I was part of that team in the early noughties that were used to winning and he was at the helm. The relationship took a little bit of a turn in 2009, in the Cork semi-final, when he thought I had bottled it. The term he used was, 'the roof caved in on me'.
"My mum was sick all that week and [his brother] Colm was sick all that week. I was fearful I was going to catch it. I was fine up until the Saturday afternoon.
"Saturday night I never slept a wink. I sweated all night. I was probably too honest. I told Mickey Sunday morning I wasn't feeling 100% and I thought there were better players on the bench who could make a bigger impact. It probably came back to haunt me doing that."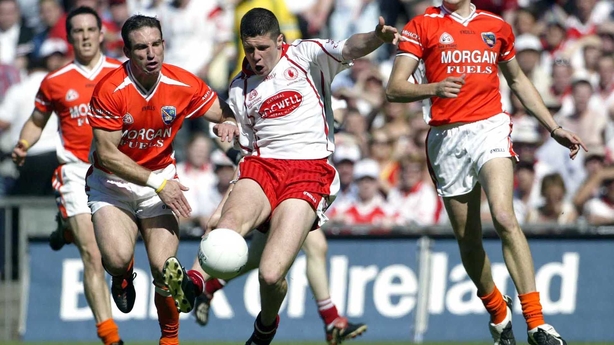 Cavanagh also aired his discomfort with the siege mentality Harte consistently tried to foster in the camp. As the years went on, it became something the Moy man was less and less comfortable with.
"There always seemed to be a need to almost hate other teams, which probably isn't right in sport," added Cavanagh.
"I would have gotten to know an awful lot of the players from Kerry, Dublin, and other major counties through International Rules and playing with Railway Cup teams and whatnot. It started to wear thin towards a little the end of my career; I started to see the bigger picture.
"He's got a great way of bonding a team. Is it bonded sometimes by the best reasons? I don't think so."
In a dog-eat-dog environment, Cavanagh says he succumbed to 'sledging' opponents, something he deeply regrets. His infamous tackle on Conor McManus in 2013 is, however, an act he'd do again.
We need your consent to load this rte-player contentWe use rte-player to manage extra content that can set cookies on your device and collect data about your activity. Please review their details and accept them to load the content.Manage Preferences
"As my career went on, the less I won. I was brought into the great team of the noughties. We thought we were unstoppable. All-Irelands were coming every other year and things were good.
"But as I became more desperate I did things on the field I'm not proud of.
"I ended up doing things that weren't me. An awful lot of it would have been silly... trying to shout that someone was going to kick a wide or jest at someone after they missed a shot.
"There's no need for that in sport. In my first love, basketball, if you did that you'd be kicked out of the game.
"There's probably a few rules the GAA could improve [on sledging]. Hopefully that will happen.
"Our guys, at times we did cross the line. We had a few enforcers, for want of a better word, in the team. I'd admit that towards the tail end of my career as I chased success and I became that little bit more desperate I did at times cross the line.
"The Conor McManus one, I think I'd do that again. He actually said that he'd have done something similar."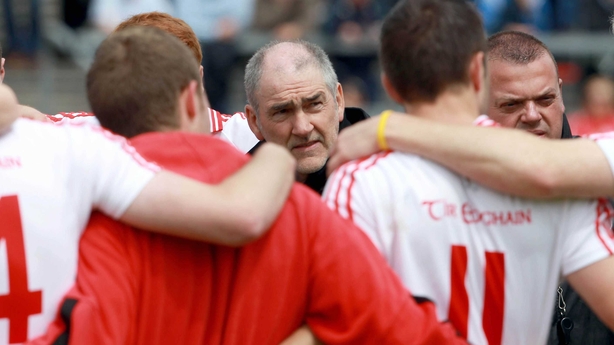 Cavanagh expects Harte to extend his long reign at the helm another few years but admitted he'd love to see a Red Hand great eventually take over.
"I would like at some stage to see Peter Canavan involved in Tyrone county management because everyone adores the ground Peter walks on.
"There's a serious group of players there. Mickey's probably been there that long now that maybe people don't want to challenge him because he has brought so much success to the county.
"Mickey has another two years left. I suspect he'll see it through."