Loosehorse Productions had a difficult task in trying to get a documentary about the Dublin Ladies football team onto TV screens last year.
They eventually created a programme called Blues Sisters that charted the team's journey to All-Ireland success in 2017 and was a huge hit among Gaelic games audiences across the country.
The squad gained celebrity status in the aftermath of it going to air on RTÉ and young boys and girls were flocking to the players to get autographs and jerseys signed.
Manager Mick Bohan can even remember meeting a young girl while travelling down to Clare who came up and requested a selfie with him after watching Blues Sisters multiple times.
"I'm looking around to see if her mother or father are anywhere around," Bohan recalls ahead of the 2018 All-Ireland decider against Cork this Sunday. "The dad was over in the corner waving back at us. 'Sixteen viewings of Blue Sisters – you can have her,'" the father told the Dublin boss.
In return, Bohan gave the child a DVD of the documentary while his own children were struggling to figure out where their dad's newfound fame had come from.
There was a lot of positivity radiating from the success of Blues Sisters, but getting the project off the ground presented some difficulties for the documentary makers.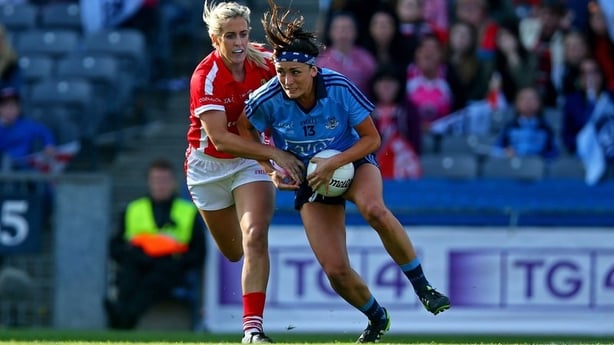 There was an obvious appeal in capturing the story of this Dublin team who had just suffered agonising defeats in three consecutive All-Ireland finals against arguably the greatest women's football team of all time: Cork.
It was an easy sell for Irish sports fans, but for Bohan, the hazards and potential consequences attached with the documentary were far more apparent.
He had just been appointed to the position for the second time in his managerial career after previously taking charge of the Dublin ladies in 2003.
That campaign also ended in All-Ireland final defeat for the Sky Blues and as Bohan embarked on a second term at the helm, he didn't want the intrusion of cameras and production crews to cause a distraction.
"If they were to fail publicly, this could destroy them altogether," he told Cormac Hargaden from Loosehorse Productions at the time.
But the enthusiastic documentary makers weren't willing to give up that easy and persevered despite the initial objections.
Hargaden told RTÉ Sport that he met with Bohan, his clubmate at Clontarf, 3-4 times over the course of six months in an effort to convince the new Dublin manager.
The pair met one day at Bohan's mother's house and the filmmaker made his case.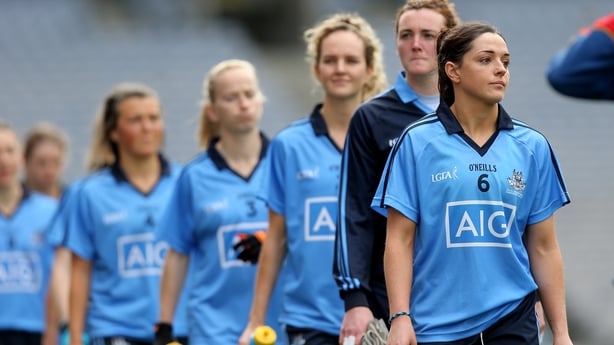 "So Cormac Hargaden arrives at my mother's house in Clontarf one day. 'Mick, we have to have this thing in next week. If we don't submit it now, it's gone. I know you're anxious about it but I promise you this – if they were to be successful, they would have something to treasure for the rest of their lives. I would make it that it would be something special for them.'
"And again, I said, 'look, that's fine, I hear you and I've spoken to them and they're not against it'. But I just think it's an absolute landmine to be going near."
Their persistence paid off and Bohan eventually relented to invite Loosehorse inside the Dublin camp to capture their 2018 season on film - even if the pair are at odds over how the deal was finally struck.
When Bohan first met the current Dublin panel, he discovered that the players weren't getting access to food after training, something which he was eager to rectify.
Different players told him that they were arriving home from training late at night without any food.
"That was the first thing we said we would address when we came in," Bohan explains.
"Our food bill last year was €17,500. When you say that to people, they say it's ridiculous money. But it was the first thing we went after. And when Loosehorse said they would cover it, that's what made the documentary happen. That was the decision."
While Hargarden agrees Loosehorse made a contribution, the documentary maker told RTÉ Sport it was approximately €5,000 and was not intended to cover any specific costs and was not paid directly to the women's football set-up.
He says the squad bought into Blues Sisters when he met with the players' leader group and put forward his case and addressed their concerns.
"I met them one night at training, I explained the project we had in mind, they listened and asked a few questions. Then the players as a wider group discussed it and decided to opt in," Hargarden said.
"The conversation at this stage had much less to do with money than the circle of trust with the players," he added.
"The production was not going to expect access like that without someway rewarding the collective camp. What we did do was make a contribution in two payments, directly to the players fund with the county board.
"A payment of approximately €5,000 was made to partly defray some of the expenses incurred in preparing a team to win the All-Ireland championship."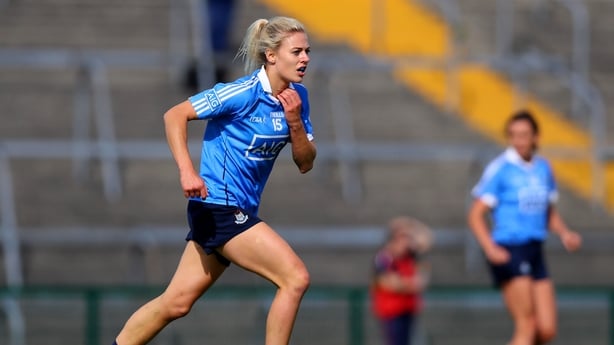 Once Loosehorse came on board it was important to the manager and his squad that their journey to winning the Brendan Martin Cup for the first time since 2010 was portrayed tastefully as well as accurately.
'Blues Sisters' covered all the bases in relation to their football commitments and how they banished the hurt of three previous defeats in All-Ireland finals to finally win the All-Ireland final.
Former Galway goalkeeper Pat Comer was the director of the documentary and played a huge role in this. He was quick to make Bohan feel at ease.
"He said to me, 'You know I'm a lucky cameraman? The three teams I've been involved in doing behind the scenes stuff for have won All-Irelands.' I said I don't believe in hoodoos or black magic or anything like that."
Many sports fans will be familiar with Comer's work through the famous 'A Year Til Sunday' documentary about the Galway football team who became the unlikely winners of Sam Maguire in 1998.
The pair knew each other from Bohan's time working with the Clare footballers when Comer was putting a promotional piece together about football in the Banner county.
Blues Sisters offered an insight into the personal lives of some of the players, including defender Sinéad Finnegan, who spoke candidly about the death of her father while Nicole Owens talked about her experience of living with depression.
Overall, the squad was pleased with how the final edit looked on television but Bohan still has some concerns about the attention that 'Blues Sisters' has brought to his players.
"Nicole or Finno, they were telling real-life stories. They were letting people into their lives. it does make you a little bit vulnerable.
"Nicole's story, I know it does a lot of good for people to hear but then you've got to go back and ask, 'How good is it for her that everyone knows this about her? We see it in the glare of a camera but what about the bad days for her?'
"Even this year, people have approached her way too often. Like, what people see is a lovely-looking girl, a good footballer, a fabulous athlete. But what we don't see is all the times she's struggling. Obviously her teammates do because they're all very supportive of her.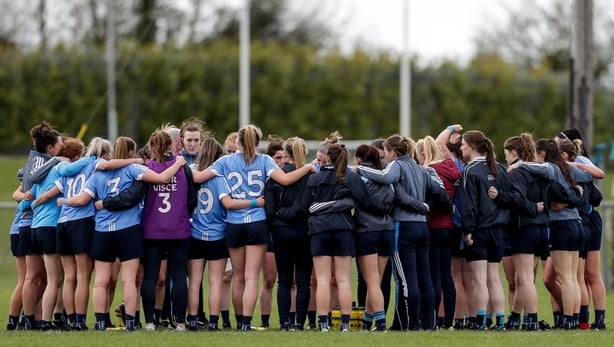 "But those are all the gambles you take when you do something like that."
Bohan doesn't believe that a similar project could have been completed in a men's team given the culture of suspicion that exists in men's sport and the obsession with keeping training methods and tactics hidden from the opposition.
But the Dublin ladies are content with the programme they produced as a team as they seek to defend their All-Ireland crown this Sunday against Cork to add another installment to their intriguing rivalry.
"Equally, the lads get a huge amount of exposure. So what's the story for a girls team? Interview them out in public? That's not really a story," says Bohan.
"But get inside, that's a story. Everyone wants to know the little things teams do, especially in the run up to a big game like this.
"So there's probably that bit of romance to the inner-secrets of a team. But really, how many of those secrets are there? The secret is in the bond you create over months and months together, friendships that continue long after they play together. they're not secrets but they're what goes to make a team successful."