All-Ireland winning Limerick manager John Kiely has heaped praise on coach Paul Kinnerk for his "key" role in enabling the county to get their hands on the Liam MacCarthy Cup for the first time in 45 years.
Kinnerk, a former Limerick inter-county footballer, had already been an integral figure in an All-Ireland winning outfit, having coached Clare when they landed the big one in 2013.
Prior to that, he had coached their minor All-Ireland winning side of 2010 and was involved in the three-in-a-row winning side at U21 level from 2012 to 2014.
Limerick prised Kinnerk away from Clare at the end of 2016 and now, in addition to being coach to the senior hurling title, he is heavily involved in the county's football academy.
Kiely, reflecting at length on Limerick's wondrous year with RTÉ's Martin Kiely on Saturday Sport, described Kinnerk as the fulcrum of the coaching team.
"Paul Kinnerk was key to the whole thing. Let's be straight out about it. Paul is just an incredible coach. His understanding of what the game entails, the various skills, the ability to perform those skills under pressure.
"The ability to help a player apply his skills and improve his decision making under pressure is his real forte.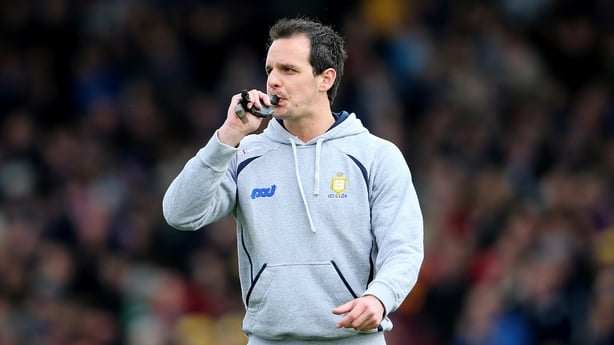 "His stamp was emblazoned on those guys. Obviously, we had other inputs from Brian Geary, Alan Cunningham and Jimmy Quilty.
"But Paul was the fulcrum around the coaching side of things and he did a wonderful, wonderful job."
Limerick's All-Ireland winning season follows on from a year in which they exited the championship earlier than any other Tier 1 hurling side.
Their status was underlined by their longstanding residence in Division 1B. They hadn't been out of it since the league was re-organised.
Having been dispatched by Clare in Munster, they were dumped out of the championship by a misfiring Kilkenny in Nowlan Park in early July.
A year later and they are All-Ireland champions. How was such a dramatic transformation achieved?
"We were fairly happy with our performance on the night (in Nowlan Park in 2017). We went back and looked at everything we were doing. You do that every year as part of your review anyway. But overall, it's attitude.
"Total commitment, total belief, total desire to do everything to the highest possible standard. We always felt that would be enough to get us moving.
"The desire, to be honest, was just to win a championship match. Let's get out there and get a win under our belt, we hadn't had a win in awhile. That's hard. And for me personally, having had that season (2017) under my belt, I wasn't prepared to endure another season without some success."
Kiely pinpoints a boxing fundraiser back in December as a galvanising factor for the squad. Valuable as a fundraiser, the night also yielded psychological benefits.
"Going back to training in November is a challenge, particularly if you're coming off a bad season. Whilst we had worked really, really hard and the group were getting on really, really well, it didn't translate onto the pitch in championship matches. The bigger matches, when we needed it most. That's the bottom line.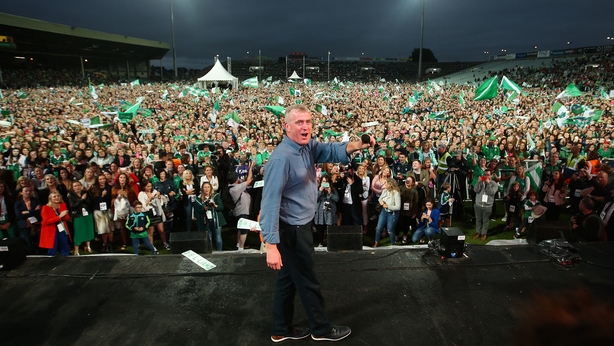 "So, we needed to challenge the group really. And the boxing cropped up as a possibility. We went for it.
"They were going into an environment where they weren't comfortable in. And they were being challenged deeply into their core as to what they were capable of doing. These guys had grown up together, they were great, great friends and next thing they're in a ring and they have to actually start fighting.
"And that was the core thrust of it. We wanted these guys to challenge each other in ways they hadn't challenged each other before.
"We raised a good few quid out of it. We got great support from the county board in terms of pushing it through because it was a risky operation. This was a gamble. Make no bones about it, this was a gamble this could have gone south.
"But luckily for us, it actually was the catalyst we needed. And when we went back into training, the boys had so much work done in the gym, the training was really hard. We moved on from there and the Munster League went well and suddenly we were beginning to build a bit of momentum.
"We got a good bit of momentum for the league. That was the real test. How are we going to man up against Galway in Pearse Stadium? I think all that self-belief and honesty stemmed from very early doors last season."