Kerry captain Jackie Horgan appreciated the opportunity to take in the surroundings of Croke Park at the launch of the 2018 Liberty Insurance All-Ireland Camogie Championship Finals recently.
There were just some photos taken on the field, but it brought her closer to the experience of playing at GAA headquarters than ever before.
Horgan and her teammates are preparing for Kerry camogie's first appearance in the All-Ireland final this weekend, taking on Dublin in the Premier Junior decider.
Aside from the handful of players who played in exhibition games at half-time as primary school children, this is new territory for Kerry, which is a strange situation for a county that comes from such long tradition in the GAA.
Horgan was born into a football family, but hurling found her at a young age.
"My house is really a football house," she explains to RTÉ Sport.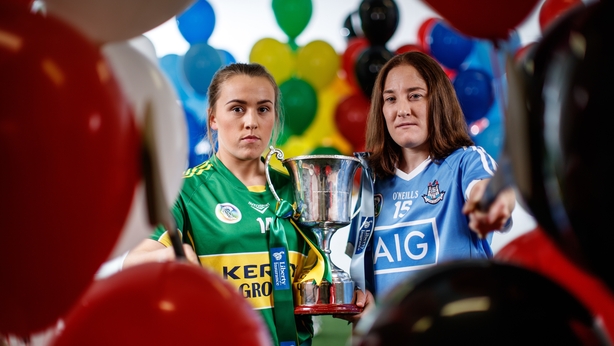 "My Dad would have played football and never played hurling. I suppose from five or six years of age I would have started playing football with the local club.
"But I suppose in fourth, fifth and sixth class, they would used to call into the primary school and teach us hurling. I'd go home with my hurl and sliotar then and just puck off the wall and stuff. It wasn't until I was 16 that I joined a club.
"My friends were playing and I just went back one day for the craic I thought. I haven't looked back since."
Camogie was in its infancy in Kerry when Horgan first started out, with just two available minor clubs to join. Horgan's Clanmaurice club is the only adult camogie club who used to travel to Limerick to play in competitions but no longer need to do so as the sport continues to grow and develop in the Kingdom."
She continues:
"When I was probably nine or 10, I think there was a team called Abbeyleix-Lixnaugh, I went to a training session and for some reason, I didn't go back, I don't know why. Back then, that was the only team I knew of. Whereas now, you're hearing of it and people are starting to talk about camogie.
"People probably still don't know about camogie until a few weeks ago but now that we're in a final, people are stopping you in the street and asking about it. It's good to get the recognition because we put in an awful lot of work."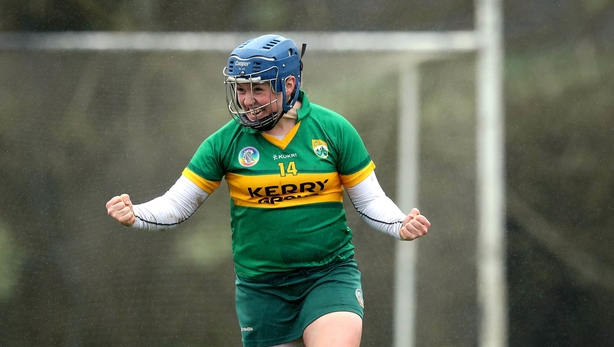 The county team is maturing too and earned promotion to Division 2 earlier this year. Climbing up the divisions to play against stiffer opposition will certainly strengthen the team and players assuming more leadership roles has added to their progression.
"It's the same few faces and getting to the All-Ireland final this year doesn't mean that it's just the team this year. The management teams over the years and the management team there this year, this is their third year involved. The effort they've put in is huge.
"I suppose two or three years ago we were always relying on the same one or two players to carry us. Even just this year and last year there's a big difference.
"The 15 players who start and the 10 plus subs, everyone has their part to play. It's not so much that we're going to leave such and such to do the work, everyone now can all play hurling and we know we can."
But the arrival of a new sport in a county which primarily focuses on Gaelic football presents certain challenges for camogie in Kerry.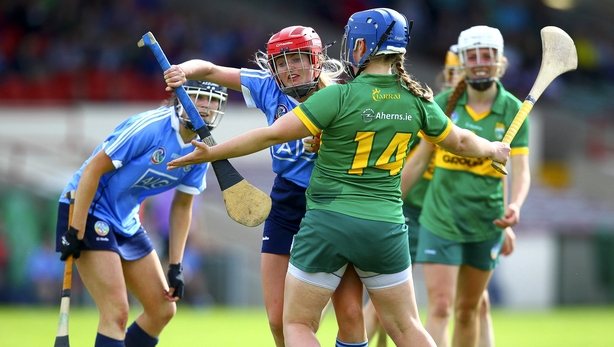 Horgan is still playing football at club level and balancing her training schedules can sometimes leaving her fatigued and further strides will need to be taken to accommodate both codes. 
Kerry are facing a Dublin side who they lost out to in last year's All-Ireland semi-final, but Horgan and her team-mates are hopeful the spirit forged within the team will be the prevailing difference on Sunday.
"They have the support I suppose and even though we mightn't get much support, we have our own little gang and out own little community.
"It's basically a family and we're so used to playing with each other that it drives us on and I think that drive could carry us all the way."  
Join us on Sunday for our live All-Ireland camogie finals blog on the RTÉ News Now app and on RTÉ.ie. There's live coverage of the senior and intermediate finals on RTÉ2 Television from 1.30 with live coverage of the junior final exclusively live on the RTÉ Player from 12.0. Updates and commentary on the games is available on RTÉ Radio 1 Sunday Sport.