Cork camogie captain Aoife Murray was thrilled to see Briege Corkery trotting onto the field in Semple Stadium last month after an almost two-year absence from the county team.
As a friend, it was a proud moment for Murray to see her Cloughduv team-mate making a return in the All-Ireland semi-final against Tipperary.
As a team-mate however, she also expected nothing else from the dual star, although it was a bit of a surprise to see Corkery drop her hurl as she came on as a late substitute.
Corkery opted to take a step back from inter-county football and camogie for the 2017 campaign following a career which has yielded 17 All-Ireland medals so far across both codes.
She has yet to get back into her groove with the footballers, but news emerged last month that she was returning to the Cork camogie fold following the birth of her son Tadhg earlier this year.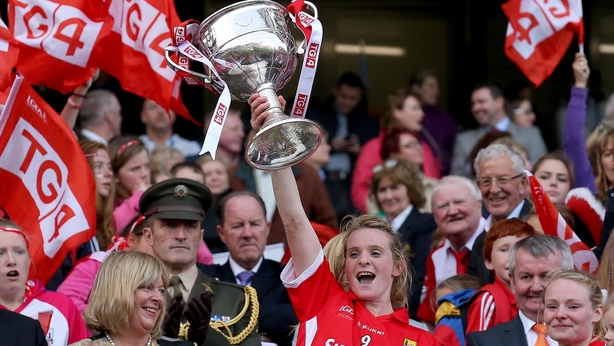 "Anybody who knows Briege knows that she's never given anything less than 100%," Murray said at the 2018 Liberty Insurance All-Ireland Camogie Championship Finals launch.
"To be fair for someone who has come back into the set-up and that set-up being almost two years on the go... it's taken us a year and a half to get used to some of the stuff they have us doing. And for her to come back in and really take it and not to be afraid to make a mistake and understand it.
"She nearly makes a fool of us who have been there for a year and a half," she laughs.
She added: "You know Briege could train four times for you and milk 500 cows on the one day.
"I'd to stop her [one time], we were on the way to the garage and she had broken her wrist. We were playing in a Munster club final - our first time ever time getting to a Munster club final and she was trying to get the angle-grinder to cut her plaster off so I refused to drop her home. I wasn't going to be responsible," she laughs.
"That's just the kind of [person she is], she'd kind of look at you as if to say 'why not?' There's a lot of medical reasons why not but anyway."
Corkery gave birth to her son at the end of March, news which got to the Cork camogie team shortly after they touched down in Malaga for their team holiday.
Phones were abuzz with messages of the new baby's arrival and by August, Corkery was back in a Cork jersey to make a brief appearance in their semi-final win over Tipp with her son Tadhg making regular appearances at their training sessions.
Following the retirement of 2018 All-Ireland winning captain and fellow dual star Rena Buckley, there was a warm reception for Corkery upon her return to the Cork dressing room.
And according to Murray, she made every effort to ensure the other panel members supported her comeback.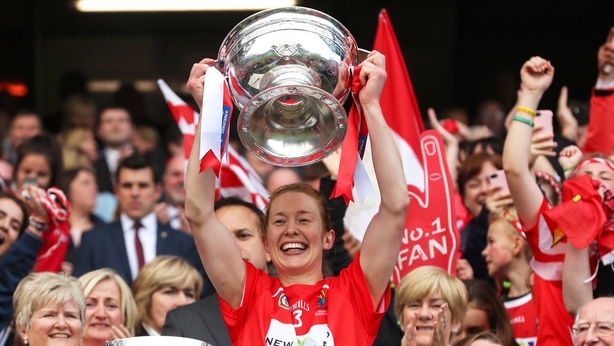 "She's been great and she's a great role model for any soon-to-be mums that play camogie that you can actually do this and keep going. She's brought a huge amount of fun back into our panel for sure," said the goalkeeper, speaking to RTÉ Sport.
"She came back and we all had a big smile on our faces because she probably did something funny before she got to the dressing-room. She probably didn't have hurleys! I think for everyone of us there when she sounded out to come back, I don't even think most people got to the end of the sentence and they were smiling.
"She's got 17 All-Irelands and if we ever held a grudge about her coming back, I don't think it would say a whole lot about us as fans of the sport and how much we respect our team-mates. She's come back and made us laugh more than we've probably laughed in a long time.
"A lot of us have been on the road a long time. Sometimes it actually just comes down to enjoyment. You never know what might happen tomorrow so why not make the most of it today and seeing a young mum come back, it just shows that it's doable.
"Briege is the most self-conscious person. She would never come back into something if she didn't feel like the door was open. But I spoke to people and I swear I didn't get to the end of the sentence and they looked at me with two heads, 'why are you even asking?'"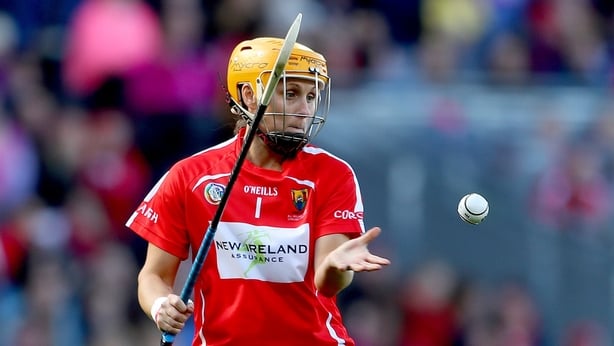 Buckley and Corkery have amassed an incredible 35 combined celtic crosses across ladies football and camogie throughout their inter-county careers, but the existence of dual players has repeatedly come under threat in recent seasons due to fixture clashes.
Separate television deals for the Ladies Gaelic Football Association (LGFA) and Camogie Association are linked with this issue, and Murray can understand how the need for live coverage might cause complications in this regard.
Cork dual players Hannah Looney and Libby Coppinger have undoubtedly suffered from the schedules crossing over at times including this season when the Cork footballers were due to face Donegal on 18 August, the same day that the Cork camogie team were scheduled to line out for their All-Ireland semi-final.
The LGFA accommodated the Cork pair by moving the Cork v Donegal clash back a week, but Murray laments that dual-players continues to face such difficulties.
"That's always been the camogie All-Ireland semi-final weekend and we released our fixtures in November and they released theirs in December so why is there a clash?" she asked. "To affect two of our players is like they are being bullied into picking a sport when they should be celebrated and encouraged.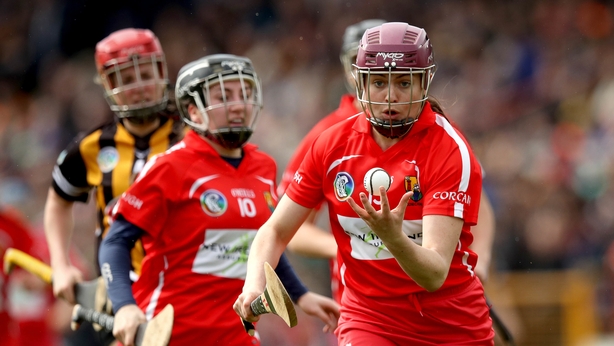 "The biggest issue facing us is that women drop out of sport so why are we trying to crucify two players and get them them to pick a sport rather than encourage them...it was the easiest decision to move that game to the following Saturday. I just can't understand how it took so long for that decision to be made.
"At one stage we had six [dual players]. It's just a pity that the promotion of the game is through negative stories. We'd much prefer it to be that we had 15 different scorers against Offaly, that's great.
"Unfortunately it goes back to something negative again and just weakens the position of both organisations in the public's view and many of them don't have a clue what goes on a lot of the time. You can make so many great strides during the year and then something like that makes you wonder what's going on."
Looking to the future, Murray concedes that aspiring dual-players will struggle to maintain a commitment to both sports and that they might even become an endangered species before long.
"There's been so much this year that if you're from the outside looking in, you go 'how long more can we keep this up?' I suppose the issue with Cork is we are a sporting county and we do have strong on both sides of ladies football and of camogie.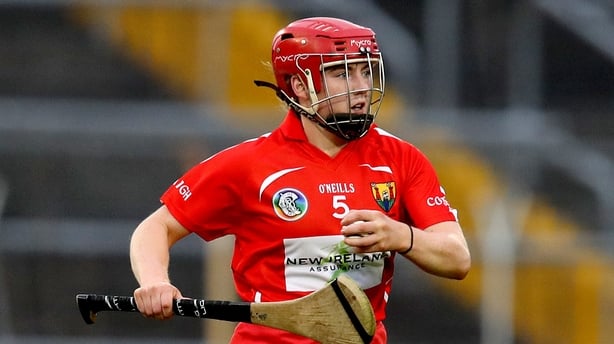 "You know we've won the minor camogie this year for the first time in years and the ladies football underage has been phenomenally strong over the last few years and there's been crossovers of both. So I would probably say, yeah, it's going to filter out unfortunately.
"Some of the greatest camogie players we've had have been some of the greatest ladies footballers we've had."
For the third consecutive year, it will be Cork and Kilkenny battling it out in the All-Ireland senior camogie final.
A late Julia White point proved to be the difference in last year's decider, and another compelling contest is expected to unfold this Sunday just 24 hours after Murray's 35th birthday.
The Cork goalkeeper says some people have suggested that year's final was more about Kilkenny losing the tie rather than Cork earning the victory, a remark which she feels is 'quite an insult' to their efforts as the Rebels prepare to defend their crown.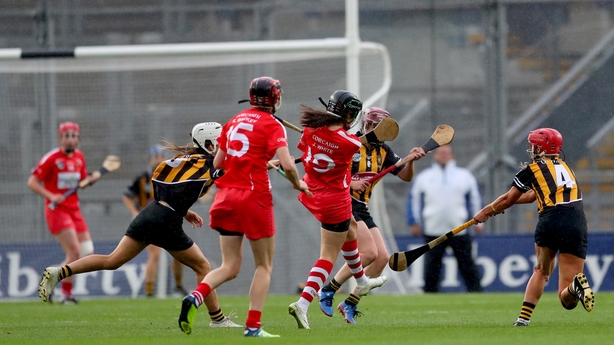 "That doesn't really upset us, people say those things and often that's maybe the only game they've gone to all year. They're an expert then," Murray noted.
"We came back out, we had a lot of work [to do]. We knew were down two All-Stars and last year's Player of The Year. And for us to work our way back to a final, whether we win or lose, as long as we go and give 100% effort I don't think we can do a whole lot more.
"I suppose everybody had it tipped that it was going to be us and Kilkenny but that's great, hopefully we'll have a great final and whoever comes out of it will have earned it."
Join us on Sunday for our live All-Ireland camogie finals blog on the RTÉ News Now app and on RTÉ.ie. There's live coverage of the senior and intermediate finals on RTÉ2 Television from 1.30 with live coverage of the junior final exclusively live on the RTÉ Player from 12.0. Updates and commentary on the games is available on RTÉ Radio 1 Sunday Sport.