Is there a team to stop Dublin doing five in a row? It doesn't look like there is at the moment.
There's so much can happen in the next 12 months, but Dublin winning Sam Maguire in 2019 is the closest thing you can get to a racing certainty.
Look at the list of their challengers.
Mayo are the only team that has taken them to any particularly dark places over the past four years and that's because they have the defenders to go man-for-man on Dublin, but most of those players are on the wrong side of 30 now.
Someone will beat them some day and it's not always easy to take the long-term view, but that's what counties have to start doing.
There's also Tom Parson's injury and the fact that they're currently without a manager.
Kerry? I'd expect this talented group of young footballers to win a number of senior All-Irelands on the back of their own five in a row at minor, but this year proved that they are still a few years away yet.
Tyrone look like a team that can develop. They showed that Dublin can be opened up at times and that they have the personnel to do it, though this side need a few star forwards that they can rely on.
Donegal improved this year, have youth on their side and hopefully will have Patrick McBrearty back fit next season. There's Monaghan and Galway in the chasing pack too and they'll both feel they're making progress.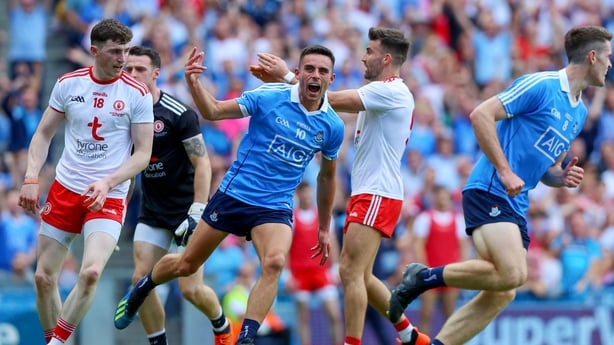 Realistically though the gap is wide and appears to be getting wider. The fact that Mayo pushed the Dubs so close over three years maybe papered over the cracks that were there in terms of the quality and depth in the football championship.
I'd be confident that had they to face up to the likes of the Tyrone team I played on and the Kerry and Armagh teams of the noughties they wouldn't have been as dominant; we would all have given them a run for their money.
Tyrone got closer than anyone to them this year, but that was three points on a tight pitch in the Super 8s up in Omagh and six in the All-Ireland final.
There's a danger for the GAA in an uncompetitive Senior Football Championship because people won't pay to go and see it. I know on Sunday before the game there were people walking up and offering me tickets – something I had never seen before. The demand was far lower.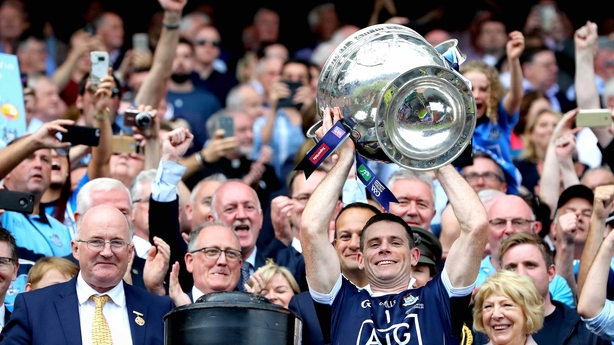 Another problem is that Dublin appear to be improving. Success breeds success and there are young lads desperate to break on to Jim Gavin's panel to be part of something special.
The more they win, the better they get too. If Sunday was their first All-Ireland final they might have panicked when they went 5-1 down after 15 minutes. Instead, they just worked out the problem, broke it down and won comfortably.
This was the easiest All-Ireland they've won from six finals stretching back to 2011. Was there any game that was in the melting pot with ten minutes to go this summer? The answer, sadly, is no.
At this point teams and opponents can do one of two things. They can decide there's no point in even trying to compete and give up, or try to put the structures in place to challenge Dublin.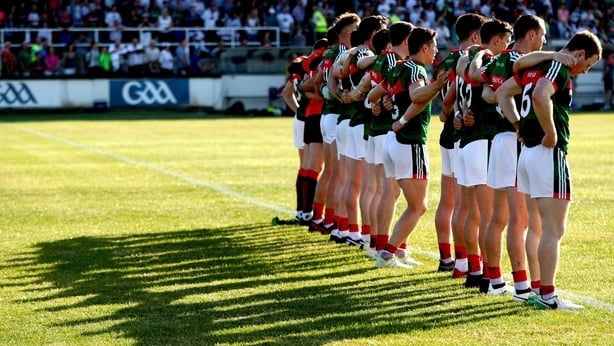 For example, Tyrone is a well-resourced county and while it's not all about money, it's important that there aren't any financial pressures there when preparing a team – the money has to be spent.
There's no doubt that Dublin have huge resources in terms of the revenue they can generate, the central funds they receive from Croke Park and the city's population. Questions need to be asked why haven't similar funds been released to other large cities like Belfast and Cork.
Someone will beat them some day and it's not always easy to take the long-term view, but that's what counties have to start doing.
Looking back at Sunday's All-Ireland final, I said in the build-up that Tyrone would have to outscore Dublin in terms of goals to give themselves a chance, so to lose that battle two to one meant it was effectively curtains.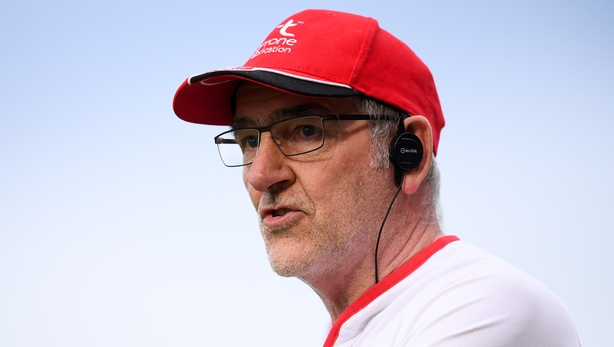 Mickey Harte will be extremely disappointed with the way both goals were conceded – the first coming from a sloppy kick-out and the second from a situation that looked under control well inside the Dublin half.
Tyrone hit 16 wides, including some terrible pot-shots in the first quarter when they were putting together an early 0-05 to 0-01 lead. At the same time Dublin displayed the impressive decision-making that has helped get them so far.
I can only remember one effort from Philly McMahon throughout the whole game that wasn't a 50-50 or better chance. They have so much game intelligence and they are able to maintain concentration over the 80-plus minutes of the biggest games. That's the difference.