Jonny Cooper is Jim Gavin's general in defence.
Cian O'Sullivan is the sweeper that glides over the ground and stamps on sparks before they have the chance to grow into flames.
Philly McMahon is the man-marker who has outscored the great Colm Cooper in an All-Ireland final.
Jack McCaffrey was Sunday's man of the match and is the best wing-back in the business. This is a defence packed with big personalities and leaders.
And the man who pulls it all together is Cooper, who has worn every jersey from two to seven and can do whatever job is asked of him.
The 28-year-old Na Fianna man was captain of the 2010 All-Ireland Under-21 winning team managed by Gavin so their relationship stretches back a long way.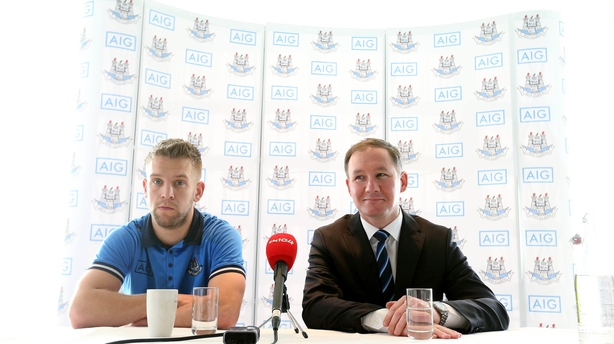 Gavin gave Cooper his Dublin senior debut in his first season in charge, 2013, and he has been a mainstay ever since. On Sunday he picked up his fifth All-Ireland medal, his fourth on the bounce.
Gavin is the meticulous perfectionist who has turned the Boys in Blue into serial winners and Cooper embodies that approach on the field.
His answer when asked about beating Tyrone at the weekend and being part of this Dublin dynasty is typical of the man.
"I don't know if that sounds cold or clinical but it's just what it is. Just trying to set it up and knock it down," he said.
"We'll obviously enjoy it for what it is. And celebrate with families and clubs and everything else.
"But yeah, just looking forward to whenever that time comes around again. To going at after it again."
Unlike his 2010 Under-21 team mates Rory O'Carroll and McCarthy, he had to bide his time before making the step-up to senior.
But since 2013 he has grown into the role of go-to-guy and he sets the tone on the big occasion.
Against Tyrone he was named centre-back, but started in his more regular corner-back role. He's equally comfortable marking a man as he is holding a position.
The DCU student liaison officer plays it as physical as he needs to and he's also comfortable on the ball – the complete modern defender.
Reflecting back on the past five years, when he's only experienced one Championship set-back – the 2014 All-Ireland semi-final defeat to Donegal – he struggles to compare his best days.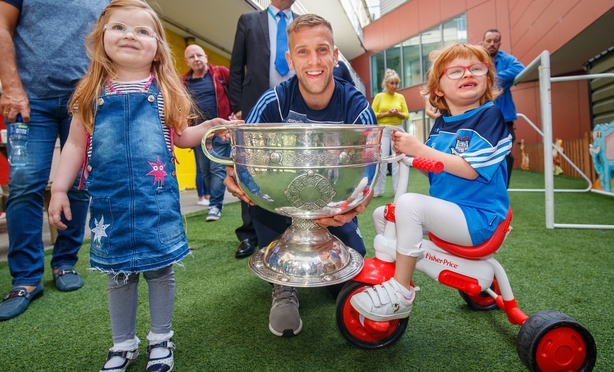 He said: "Probably your first one or two…they're like a complete release valve. But then I'm lucky enough to have some experience of winning other ones.
"I probably don't compare the last couple but they're all special for different reasons. They mean different things, albeit it's the same medal and trophy you get.
"But they're all different in subtle ways.
"It is different. And personally, you seek out different people. Sunday was just completely about family for me.
"And after you've seen the lads first on the pitch, I was darting over to the family. Whereas the other boy are probably just taking it in with their team-mates.
"But it's nice to reflect in those moments with the people who effectively put you out on the pitch in the first place."