Six-time All-Ireland winner. Kevin McManamon has to let that one sink in for a while.
The 31-year-old counts himself fortunate enough to have seen more ups than downs since he first pulled on a Dublin jersey eight years ago, though it hasn't been all plain sailing.
There were setbacks along the way and he has had to contend with being considered an impact substitute rather than a starter for most of his time in sky blue.
"I still played a few gigs and I do one day a week with my brother around town, Sean, and hopefully I'll be back with him on Sunday nights"
It has all been worth it though and now is part of an elite band of 11 players, 11 men who have six All-Ireland medals - something no Dublin footballer had before 2 September, 2018.
"There's a deep friendship, deep brotherhood between the lads," explained McManamon, who came off the bench and scored a point in the 2-17 to 1-14 final win over Tyrone at Croke Park.
"Lads I started with in 2010, lads I came on the panel with first, Mick Fitzsimons, Mick Macauley, Eoghan O'Gara, James McCarthy, Cian O'Sullivan, these guys - they are my best mates and I've been through it all with them.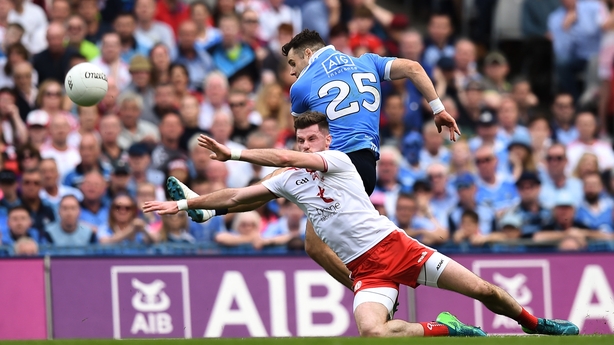 "The likes of Buttsy (Darren Daly), Paul Flynn, Bernard Brogan, we've been to war with so many times. It is a deep bond, a brotherhood, no more so than I have great friendship with so many of the fellahs who are only on the panel this year and I'm sure that's going to grow over the next few days when we're enjoying it.
"From the guys who joined this year to Clucko (Stephen Cluxton, Dublin's longest-serving player), I'm so proud to be part of the team, proud to represent Dublin and so proud to have another title."
McManamon was the difference in 2011 as Dublin came back from four points down to beat Kerry in the final, scoring the game-changing goal.
At the time he had his own business, wholesaling chicken, and since then he's been back to college and relaunched himself as a performance coach.
It's a job he loves and he credits his time in blue with giving him the confidence to change direction.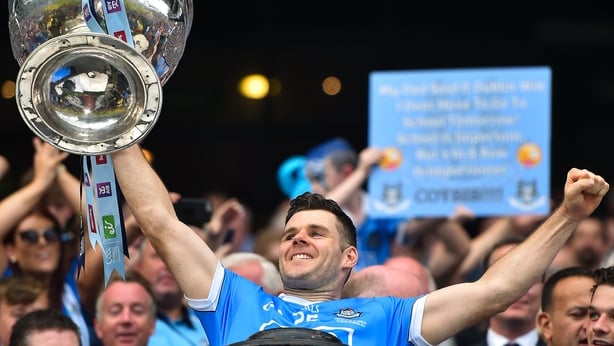 "You're surrounded with really driven people," said McManamon. "It's a great group to be part of. I remember Paul O'Connell saying when he retired that he always missed that sense of having a purpose, being part of a group of people working towards the same thing.
"I think that's what I will miss whenever I pack it in, in a few months or a few years. It's a special group.
"It's probably given me a bit of confidence, to go after stuff, what I think I'm here for, what I'm best at at work.
"Really it's having a dual career - I put a lot into football, but it's really important that I have a good life set-up, that I'm a good person outside of that. Football would probably have given me a bit of a leg up on that side of things.
"It's nice to have the bit of balance and it gets me away from football - I absolutely love my job. I work with high-performance athletes, I work with teenagers, people in schools on mental sides of their game - performance coach would be a fair description."
Sometimes Dublin footballers are painted as blue automatons and often they don't deliver the most diverting interviews.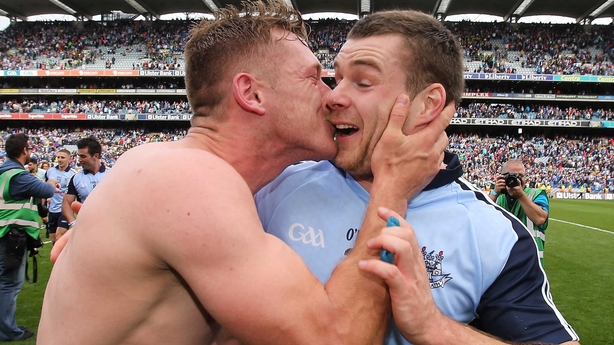 But they're all interesting, rounded individuals and McManamon certainly has no problem showing that he's an individual as well as part of a collective.
As the All-Ireland celebrations continue over the next week, expect him to take his guitar and play a few songs, something he does professionally when he has the time. Just another string to his bow.
"I had to take the summer off, but I still played a few gigs and I do one day a week with my brother around town, Sean, and hopefully I'll be back with him on Sunday nights," he said.
"We do Temple Bar and a few other places and it's a great escape. I was busy this summer so I said I'd leave it.
"It's all good and hopefully we're going to have another go at it (with Dublin) in a few months' time whenever we reset, but we'll enjoy this one first."