Many neutrals are hoping that Dublin and Tyrone will serve up a cracker in this year's All-Ireland football final.
A spectacle at GAA HQ would bookend a championship summer that has provided few thrills in terms of quality.
In a world where the rush to compare is becoming more and more the automatic default setting, Gaelic football pales in comparison with what hurling gave us in this past summer.
They are different games and perhaps it's better to look at both in isolation.
"It's not fair to compare football with hurling, it's different as the ball travels much faster in hurling," said Donegal manager Declan Bonner on RTÉ Radio's Saturday Sport.
Bonner is right and went on to add that football "needs a bit of tweaking here and there" to put things right. He didn't go into specifics, however.
Singing off the same hymn sheet was current Monaghan manager Malachy O'Rourke.
He revealed: "You can meddle too much with football. It will dilute it further. Over time, things change, things will evolve, people will come up with things to suit their own team.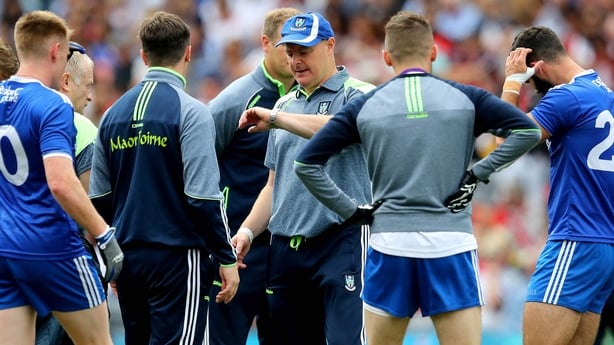 "Look, teams went out and played 3-3-2-3-3 and that's what was accepted. Teams then moved away from that. Look at soccer; once you lose the ball everybody goes back to protect their own goal. That's accepted in that game now.
"I know as a spectacle Gaelic football is often not great, but nothing needs to be seriously done with the game. The game will come through this phase and then players and management will come up with other ideas. Games of soccer and rugby aren't always good to watch either.
"People are quick to judge and pass comment after a poor game of football."
Also on the panel was Galway forward Damien Comer. He believes a greater application of the 'mark' would improve the game.
He said: "We have the mark from the kickouts. What about an offensive mark? That would encourage more kick passing. So if the ball is delivered from inside the '65 and you catch a clean ball, you would then get an opportunity at a free score. It would encourage kicking, a skill that is not much in our game now as there are so many numbers back."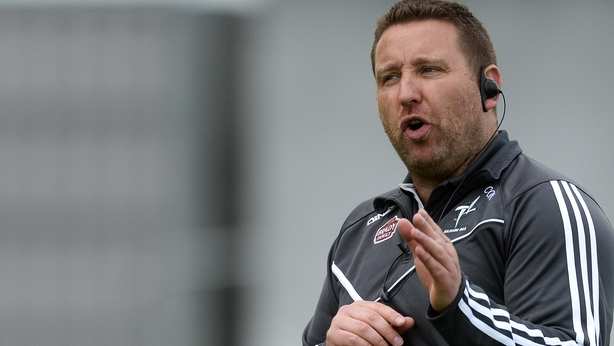 Comer's vision found favour from Kildare manager Cian O'Neill who firmly believes rule makers should consider the introduction of the offensive mark.
"It would definitely make the game more appealing and would provoke more thinking from a coaching perspective," he outlined.
"Take Kieran Donaghy, for example. Any time Kieran has played, the opposition have rarely left him on his own and when they have they have paid for it dearly.
"Having the corner-back marking a man who is out wide, well that leaves more space inside"
"So if you do have to put a defender back that leaves you with another man further out the field. It provokes coaches into being better practitioners and provokes players into thinking differently about the game. It gives you another weapon that you could use offensively.
"It doesn't have to be around the D. If you kick a ball into a forward player in the corner and he wins his mark there he will have the opportunity to shoot. He may pass up on it, but what it does do it forces the corner back to mark him.
"Having the corner-back marking a man who is out wide, well that leaves more space inside which automatically could create more scoring opportunities.
"The idea should be looked at.
"Do you need to be outside the '45? Should it be behind the 13-metre line or the '21? I would say the '21. All told, we would have a more offensive game and give teams a greater chance of creating more scoring opportunities."
Another aspect of football that infuriates many is the semmingly endless number of handpasses that teams persist with.
The Lilywhites boss, however, doesn't share the view that a restriction should be placed on hand-to-ball contact.
"A lot of people throw out suggestions without thinking of the consequences - like putting a cap on the number of handpasses.
"Will players then kick the ball way aimlessly in what is a high-pressurised modern game? I don't think limiting the number of handpasses would make the game more appealing."
Follow the All-Ireland senior football final via our live blog on RTÉ.ie and the News Now App, watch television coverage on The Sunday Game Live from 2.30pm on RTÉ 2 and RTÉ Player. Listen to exclusive national radio commentary on Sunday Sport, RTÉ Radio 1. Highlights on The Sunday Game at 9.30pm on RTÉ 2.