Ciarán Whelan suspects that there is a presumption among Dublin fans that they will win the All-Ireland final again this year, an attitude which he says worries him.
Dublin are looking to extend their unbeaten championship run and claim a fourth consecutive All-Ireland title this weekend against Tyrone, who have not contested an All-Ireland final in 10 years.
While Dublin legend Whelan believes that the players will resist falling into a complacent mindset, he fears that the fans are underestimating Tyrone's ability to avenge for the heavy defeat they suffered against Dublin in last year's All-Ireland semi-final.
"People have a presumptuous attitude that Dublin are going to win the game - that worries me if I'm being honest," he said on RTÉ 2fm's Game On.
He went on to allude to the poor turnout for Dublin's recent All-Ireland semi-final victory over Galway which attracted just 54,717 spectators. Whelan remembers playing in front of much bigger crowd numbers during his time in the Dublin jersey.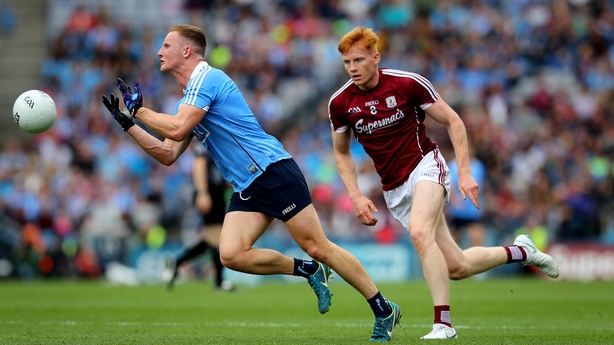 "Maybe it's the change in time of year as well but certainly, maybe that comes with victory as well over the last three or four years, that people have become comfortable in that environment. Back when we were losing, there was 80,000 turning up to watch us every time we played.
"There was that sense of excitement, whether we were going to do it or not. There is that level of confidence and I think it's a dangerous place to be.
"It's been very low-key which has been good from a Dublin perspective.
"That air of complacency that is there among the supporters won't seep into the camp and we know that. In terms of the leadership roles these lads take on and how they go about it, they'll be focused and they'll know what Tyrone are going to bring to the equation.
"They'll know they'll be in for a serious battle come Sunday."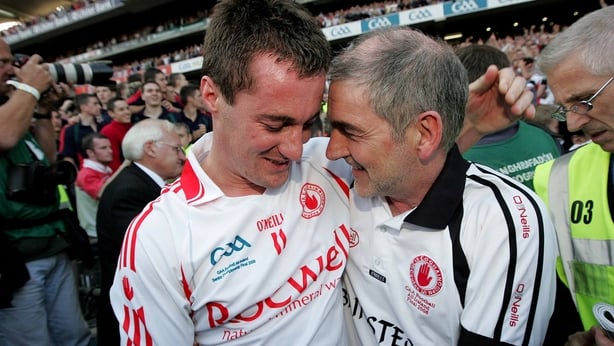 Former Tyrone footballer Brian McGuigan was also speaking on the show and he pointed out that manager Mickey Harte has the ability to get results from his players when they meet teams a second time in the championship.
Tyrone came to within three points of Dublin when the sides clashed in the Super 8s competition earlier this summer, and McGuigan is confident that Harte will take vital lessons from that fixture which might give them the edge in the All-Ireland decider this Sunday.
"Throughout his whole career, Mickey rarely loses replays because he learns so much from the first game. Going into this match on Sunday, he has played Dublin in the semi-final last year, he has played against them in the Super 8s this year and he will have learned an awful lot amount from them.
"The fact that he's had three weeks to really prepare for Sunday is going to stand to them because with the Super 8s and the way Tyrone went in through the backdoor, it was more or less playing games week on week. Whereas now, he has that cushion of a three-week break."
Follow the All-Ireland senior football final via our live blog on RTÉ.ie and the News Now App, watch television coverage on The Sunday Game Live from 2.30pm on RTÉ 2 and RTÉ Player. Listen to exclusive national radio commentary on Sunday Sport, RTÉ Radio 1. Highlights on The Sunday Game at 9.30pm on RTÉ 2.