Did you know that every football used in a senior inter-county game has to be inflated to precisely eight pounds per square inch (PSI)?
Or that once a ball is fully pumped it must weight between 480 and 500 grams?
Those are the particulars of the two dozen O'Neills size five footballs that have been carefully selected and sent to Croke Park for this weekend's All-Ireland final between Dublin and Tyrone.
Tom Grogan has been working for the company for more than half of its 100-year history and he is an expert in everything about footballs.
Every ball that is sent to Croke Park has to get his special seal of approval; checking the pressure, weight and stitching to make sure everything is up to scratch.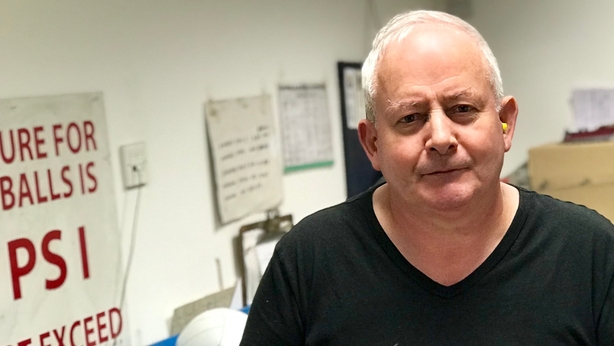 He even inflates every ball to just over nine PSI, knowing that it will get a little bit softer in the time between leaving the factory on Dublin's Walkinstown Avenue and throw-in at 3.30 on Sunday.
O'Neills (they don't use the second apostrophe) has been in business since 1918 and this is the 100th year that they'll be providing the match ball for the All-Ireland final.
Managing Director Tony Towell used to specifically hand-pick the five balls that were used in the big game and even though the GAA's order is now 24 he still sticks with tradition and brings five of them to Croke Park himself on the Friday of the final.
"I have no idea do they even use those balls on the day!" he joked.
"Croke Park have ordered 24 balls for the game. I've traditionally always brought in five because it's a tradition going back years and five is the company's lucky number - any time we make a sample jersey we put a five on it. It's just old habit!"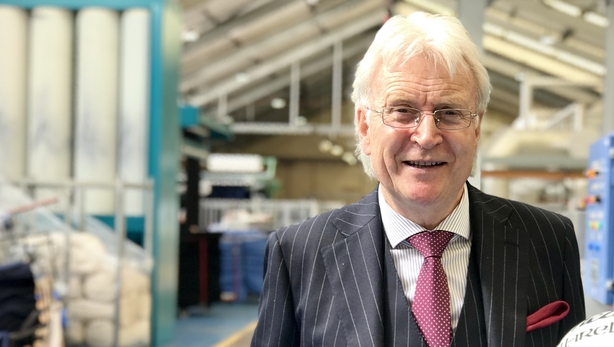 Towell will be in Croke Park for the final, but he won't be in the soft seats - he'll be standing on Hill 16 with his family amongst the Dublin faithful.
"I joined the company in '69 and I was there when Heffo's Army emerged in the seventies and I've been going to Hill 16 since then with my now extended family and I love the buzz of it. I think it's great," he said.
"I try to be neutral, wish all the teams the best, but my heart is with Dublin and Hill 16 on a sunny day with the Dubs playing is the best place you could be.
"The weather forecast for Sunday is good - the Pope got the bad weather last week so maybe that's a blessing for the Dubs!" laughed Towell.
"It's great to be part of and to know you're making the jerseys and the balls - you'd feel proud of that."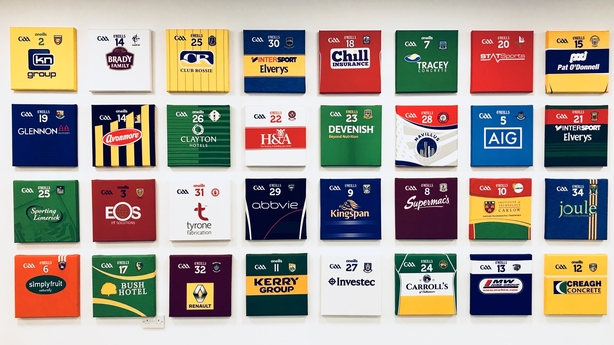 Originally, Gaelic footballs were made of leather with laces holding them together. On a wet day they soaked up water and got extremely heavy and were prone to going out of shape.
The modern, white ball was first used in the 1968 All-Ireland final when Down beat Kerry and it has changed little since.
The company was started in 1918 by Charles O'Neill and his son Paul took over in the fifties. Tony Towell and his brother Paul took on the company on Paul O'Neill's death in 2000 and it remains family run.
Follow the All-Ireland senior football final via our live blog on RTÉ.ie and the News Now App, watch television coverage on The Sunday Game Live from 2.30pm on RTÉ 2 and RTÉ Player. Listen to exclusive national radio commentary on Sunday Sport, RTÉ Radio 1. Highlights on The Sunday Game at 9.30pm on RTÉ 2.