Conor McKenna will not be making a dramatic appearance for Tyrone in Sunday's All-Ireland final, with the Essendon player only due back in the country tomorrow.
Installed as 11-2 underdogs in some markets, Mickey Harte's men need to produce something special to upset Jim Gavin's juggernaut.
The Dubs are gunning for their fourth All-Ireland title in a row and have already beaten the Red Hand twice this season, both times away from home.
McKenna has been impressing for Essendon, where he made 18 appearances in the AFL in 2018 but their season ended recently and rumours circulated that the former minor star would make a surprise appearance in Croke Park on Sunday.
Enda McGinley mentioned it this week and the latest reports from the county are of official Tyrone gear with his initials, 'CMcK' printed on it being spotted.
There will be no dramatic senior debut, according to the secretary of his hometown club Eglish.
"I have a ticket for him for the game," Paul Donaghy told RTÉ Sport.
"He'll not be on the [Tyrone] panel for Sunday."
Neither are there any plans for McKenna to line up for his club although that possibility has not been ruled out entirely, with Donaghy saying that if McKenna's stay in Ireland was extended then he could line out for the side.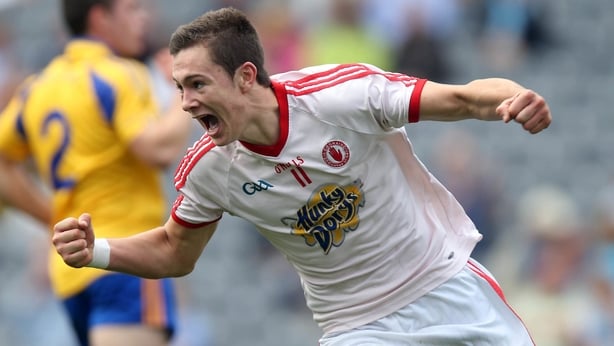 McKenna, 22, had previously spoken of his desire to play for Tyrone at some stage.
He told RTÉ Sport in September: "It's always in the back of my head.
"I follow Tyrone. I watch all the games on GAAGO.
"Hopefully, I come home at some stage and represent my club, my county. At the minute, I'm signed for those four years so I'm there for four years anyway."
AFL teams are not inclined to allow their players to risk their health outside of the code and it is not uncommon for players to require permission to ride motorbikes or go snowboarding.
In 1991, the late Jim Stynes, a former Dublin minor, was linked to a return from Australia to help the Dubs out during their four-game saga with Meath, however, that never materialised.
In 2009 Sydney Swans' Tadhg Kennelly returned from Australia to help Kerry to the All-Ireland title.