Kevin Hughes believes Mickey Harte needs to ensure he has weapons on the bench that can genuinely do some damage in the All-Ireland final against Dublin, and urged his old manager to hold back Lee Brennan with a view to using him as Tyrone's "Kevin McManamon".
McManamon famously came off the bench to score a crucial goal in Dublin's 2011 final win over Kerry and has made similar impacts in subsequent years.
The Red Hand take on the Dubs at Croke Park on Sunday week looking to cause a major upset and deny Jim Gavin's men a fourth crown on the bounce.
Brennan suffered a hamstring injury in May that has disrupted his summer.
The silky Trillick forward did play 48 minutes of the narrow semi-final defeat of Monaghan but Hughes, who lifted Sam Maguire in 2005 and 2008, sees the value in keeping him in reserve.
"I am a massive fan of Lee Brennan, and I have been since he was playing U21s," said Hughes.
"I think, at the minute, where he's at, I know he was injured and he's coming back in and he's probably fully fit now but he probably still doesn't have too much game-time. I would prefer to see him coming off the bench to be honest.
"I think he can make a great impact because he's one of those players. He's skilful and he's got that something about him, he can have an immediate impact when he comes on even against a zonal defence.
"I probably would like to see Mark (Bradley) start ahead of him, or the two of them start, which would indicate we are going to be more offensive and go for it.
"I think Kieran McGeary should start, he had been coming on as an impact sub. I'd like to see him start. He's a good man who can take on an individual man-marking role for Ciarán Kilkenny or something like that, and Pádraig Hampsey is obviously there, who's a good man to take on a role like that.
"It's a game of finding the balance. You want to have subs coming on making an impact, not a sub that's coming on that's going to do you a bit of a job.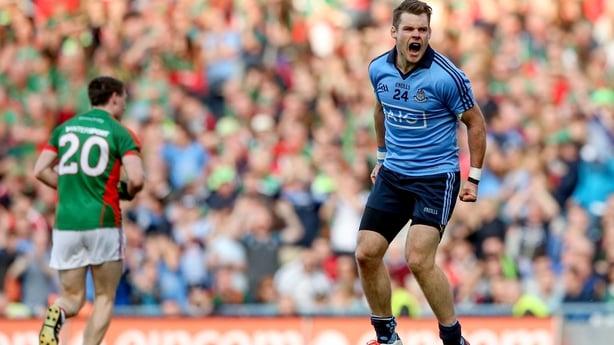 "In the All-Ireland final especially, you want somebody like a Kevin McManamon coming on. I think Mickey has to think about that and get a right balance."
It has been ten years since Tyrone last lifted the big one. Hughes tasted that glory, coming on at half-time for Colin Holmes, and admits full appreciation for its sweetness only came after he'd hung up the boots.
"There's excitement. When you're a player you don't experience a lot of it, but when you're out and about and at work you feel the buzz in the county," added Hughes, who was speaking at the announcement of new documentary Tír Eoghain: The Unbreakable Bond, which airs this Sunday August 26 at 8.30pm on TG4.
"It's starting to pick up now. It's exciting times. You feel that every morning you get up the closer you get to it. It brings back great memories of our playing days.
"The time has flown [since the last time Tyrone were in a final in 2008]. It's hard to believe it's ten years. It's 20 years since we won the minors in '98 as well. I suppose in any county, once you get that bit of success, people start to think this is how it's going to be going forward.
"I think more so now, since we've been away the last ten years, you really start to appreciate what we achieved in the noughties. They've been in four semi-finals the last six years so they've been building towards it. It's just great to see them finally there."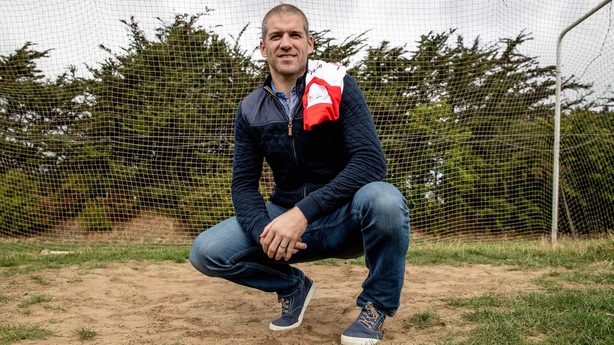 Twelve months on from the Dubs' hammering Tyrone in the All-Ireland semis, harsh lessons have been taken on board, but halting this sky blue juggernaut remains a complex mission.
"Tyrone were exposed a bit last year against Dublin when Dublin pulled them out wide and they were caught in no-man's land because they had to defend for themselves," said Hughes.
"I think they'll have a plan that they'll only push up at certain times. Tyrone play very defensive.
"I think that we push up on free-kicks. The one danger with that is the one over the top, where in the semi-final against Monaghan, Rory Beggan actually got two over the top. The only problem was Monaghan fumbled the ball and they didn't get away, which could lead to a goal chance.
"The thing about Dublin was they'll not fumble the ball. Stephen Cluxton plays it over the top, they'll probably punish Tyrone.
"So it's about getting that balance right of pushing up too far and protecting yourself."