As well as the frisson of excitement every fan gets entering Croke Park for a Championship match, Sean O'Sullivan must also have experienced a sense of pride bringing Matt, his Australian friend, to Croke Park this summer for his first Gaelic football experience.
Bringing a naive outsider to the Coliseum where he himself once strutted his stuff, winning four All-Irelands as part of the last great Kerry team. An afternoon of high-octane sporting action, sprinkled with some unavoidable nostalgia, and a healthy side of education for the Antipodean.
Ten minutes into the game, O'Sullivan turned to Matt and forlornly admitted, "this is going to be an absolute stinker".
The manager of the Mid Kerry divisional side undoubtedly has a keen footballing mind and it would take a fool to dispute his prediction. Certainly, any who sat through the duration of Kerry's defeat to Galway in their Super 8s opener.
"It is the hope that kills you, you are hoping against hope it is going to be a real ding-dong affair," says O'Sullivan, echoing the thoughts of many Gaelic football fans this summer.
Look, we have been here before. The alleged 'puke football' of Ulster's coming forces in the noughties, the blanket defence of the next decade, Dublin beating Donegal 8-6 in an All-Ireland semi-final, Derry leading the Dubs 3-2 at half-time of a 2015 Allianz League match and the more recent hand-wringing over the prevalence of counter-attacking football.
We need your consent to load this rte-player contentWe use rte-player to manage extra content that can set cookies on your device and collect data about your activity. Please review their details and accept them to load the content.Manage Preferences
"It's a poor standard, it's a very poor championship this year," says Pat Spillane. "What I notice is one skill that's very much missing in football at the moment is the long kick pass where the ball moves quickly from one end of the field to the other, from one side of the field to the other and getting scores. There's no flowing play in football anymore. It's too scrappy, defences dominating. Very, very fit teams, very committed teams. "
That was the novice pundit Spillane analysing Dublin's 1992 semi-final stroll past surprise package Clare. Since time immemorial, existential crises have been a quintessential part of the GAA summer, like the disciplinary saga and the media ban.
The All-Ireland final may be two weeks earlier, but the conniptions are right on cue.
And don't for a second think we are unique: "You don't have any action," says legendary US radio host Mike Francesa of baseball. "It has become a strikeout-home run game, there is no action. You don't see a double up the gap, you don't see a hit and run, you don't hear about someone's great outfield arm… There is not enough talk about that stuff, it is all strikeout, home run, strikeout, home run."
What makes this summer's GAA freakout seem more grave is the leading proponent of the new scourge.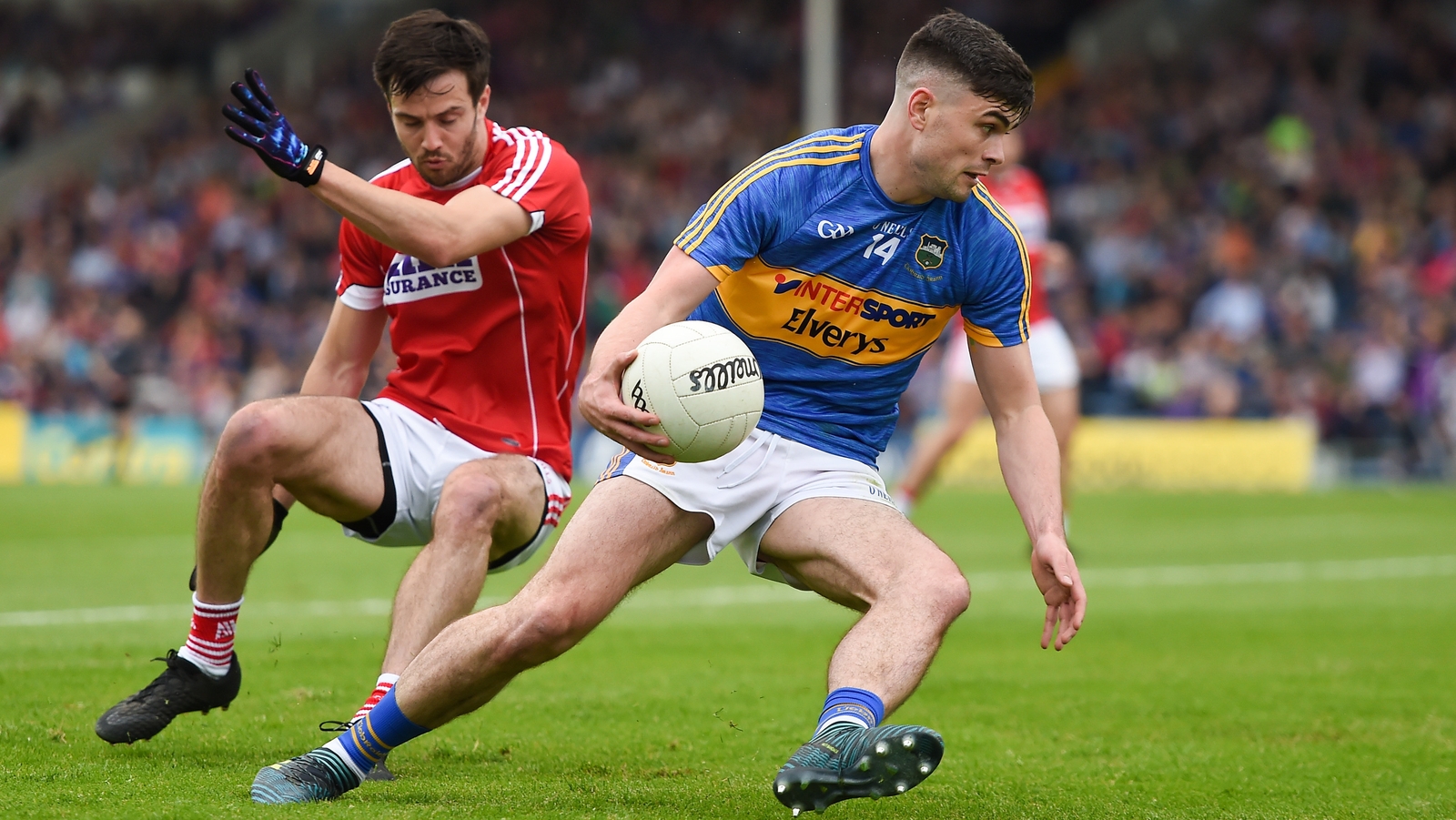 'Puke football', counter-attacking, blanket defences… these were desperate measures devised by underdogs to close the gap on the dominant forces in the game. So what if Tyrone, Armagh, Donegal, Carlow, Galway or Offaly took extreme measures to throw the big beasts? The natural order would be restored in the proper fashion, namely through the foot, with plenty of high-fielding and manly contact.
But football's latest Machiavellian tactic - a propensity for slow, ponderous, hand-pass choreographed unpicking of deep-lying defences - has an advocate who has no business lying down with the sport's great saboteurs.
"It doesn't help either that the Dubs have changed their style of play," writes Darragh Ó Sé of Dublin's transformation into football's big blue boa constrictor. "They don't take on the low percentage shots now. They don't try to go for glory. They're just patient and meticulous and they pick you apart bit by bit."
Ó Sé, for the record, is cool with this. As is his Irish Times colleague Jim McGuinness, even if the 2012 All-Ireland winning manager did nudge Mickey Harte towards a Tyrone tactic for Sunday's final that could sound the death knell for the sport and confirm hurling as Ireland's Gaelic sport par excellence.
"But what if the other team – in this instance Tyrone – refuses to be drawn out past their 45 in the same way that Dublin refuse to go in," he asks.
"Dublin have been told – under no circumstances do you go in there and take chances and attempt pot-shots. But what if Mickey Harte issues the following edict to his 15; under no circumstances do you advance beyond that 45. Let them have the ball for as long as they want. It could become very ugly and farcical; a situation where you have the best team in the land refusing to attack."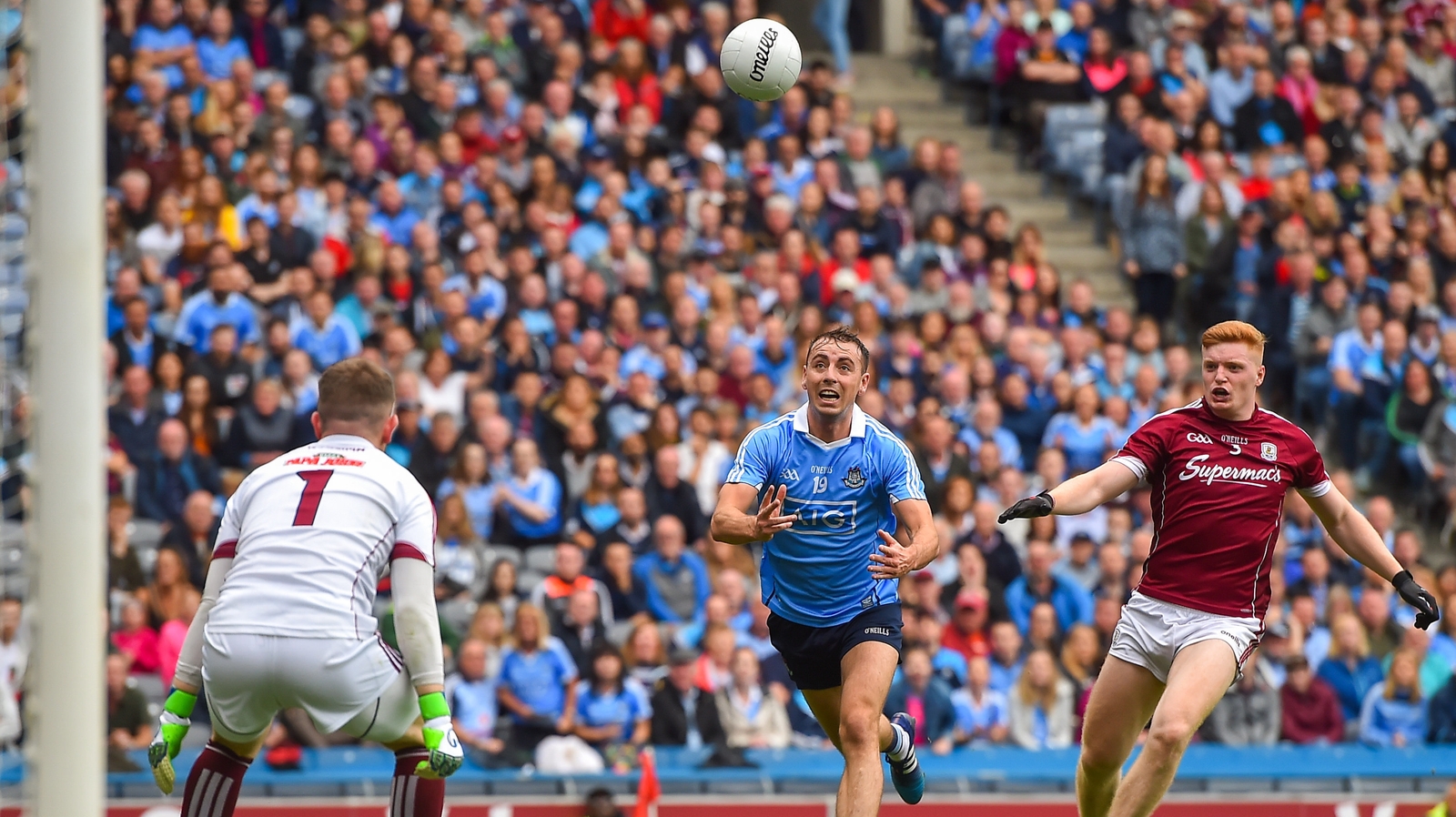 Strength and conditioning, statistics, opposition analysis and coaching methodology have advanced to the point where teams can play in any number of ways to suit the situation and four-in-a-row chasing Dublin, potentially the greatest team of all time, have evolved to the point where they defend en-masse, advance the ball through the hand and recycle patiently until working a high percentage point scoring chance in front of the goal.
Jim Gavin is a very smart manager. In the first half against Galway, Dublin's conversion rate was 78%, compared to a aseason average of 55% in 2017. Since winning the first of four All-Irelands in 2013, Gavin has transformed his side from the Harlem Globetrotters to Ernst and Young, because that is the best way to win matches.
All the while, the number of handpasses per game rises year on year, smaller counties trapped in a single-tier prison of their own making take increasingly extreme measures to try and bridge the gap, while scoring averages rise, Kildare and Mayo, Laois and Wexford and Armagh and Clare play out barn-burners, as, in 2018 thus far, television viewing figures maintain their market share.
I don't know if I am the only insane person in a sane world, or the only sane person in an insane world
As crises go, it does not sound as grim as baseball's, and there are many who believe the gnashing of teeth is unwarranted.
"I don't know if I am the only insane person in a sane world, or the only sane person in an insane world," says Armagh manager Kieran McGeeney. "I am not sure which bracket I fit in. I can't see what everyone else sees in terms of how the game is going
"I am not that long retired but the quantum leap in skills development of players is huge and the ability to play the game has jumped considerably as well."
One of the most glorious sights of the noughties was that of Geezer melting with a shoulder any opposing forward foolish enough to run down his centre-back channel. As zonal defences and forwards adverse to contact make such moments antiquarian, does he not pine for simpler times?
"I look back and think why was I so f*****g stupid," he says. "You were a wing-back, a corner-back, don't get me wrong, you did get to attack but…"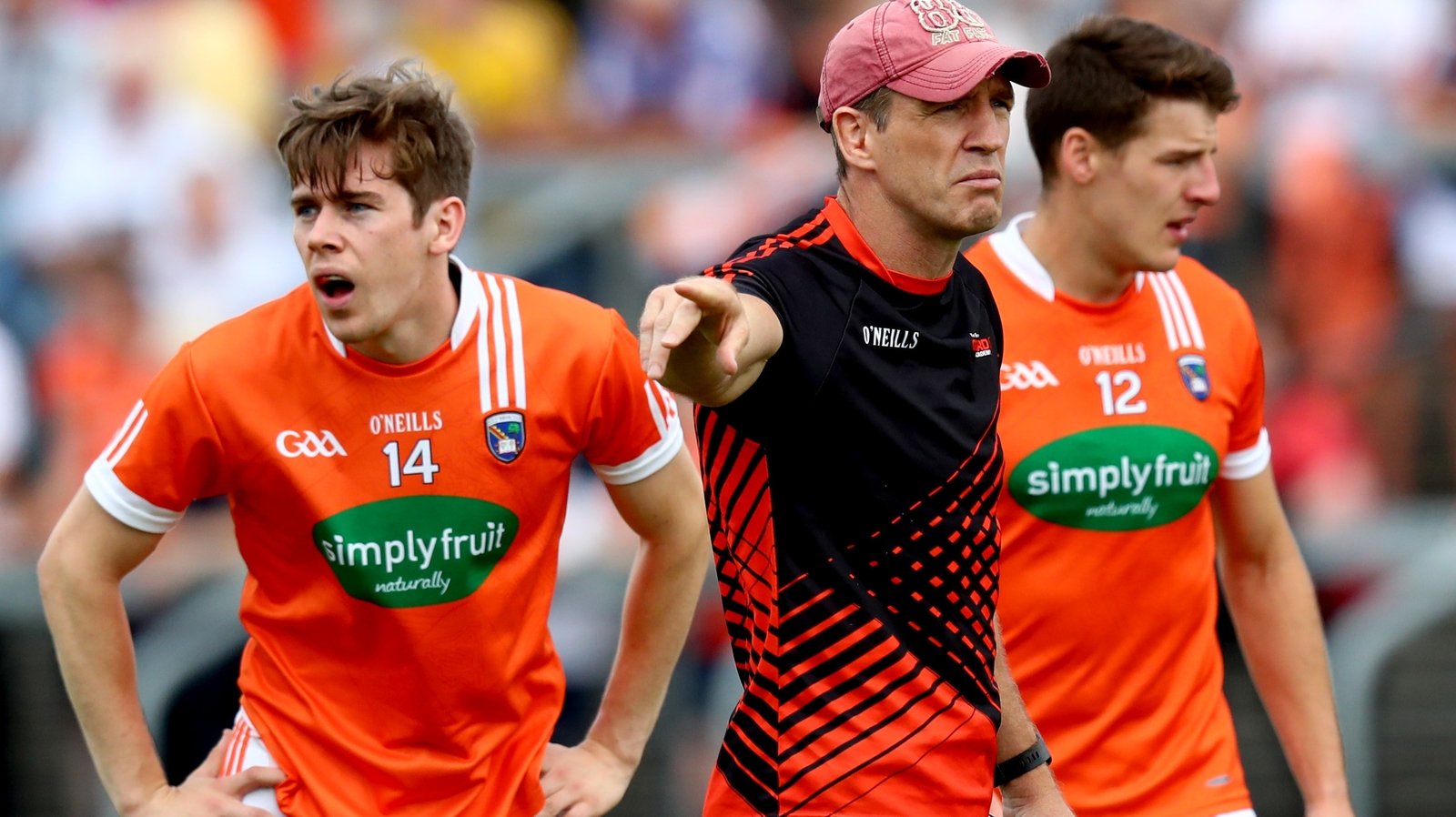 Where McGeeney sees corner-backs like Philly McMahon and Frank McGlynn freed from the tyranny of the number on their back, Sean O'Sullivan is witnessing the homogenisation of players into a one size fits all blandness.
"We're restricting players, we are not allowing players to express themselves because they have to conform to this gameplan. It is their way of winning," he says.
"Now Dublin have just basically said, we will play the game at our pace, move the ball from flank to flank and we won't give the ball to anyone but our kickers."
Malachy O'Rourke relies on Conor McManus, Kevin Walsh on Shane Walsh and Damien Comer, Jim Gavin on Dean Rock, Ciaran Kilkenny and Con O'Callaghan, because, in O'Sullivan's opinion, they cannot afford to lose.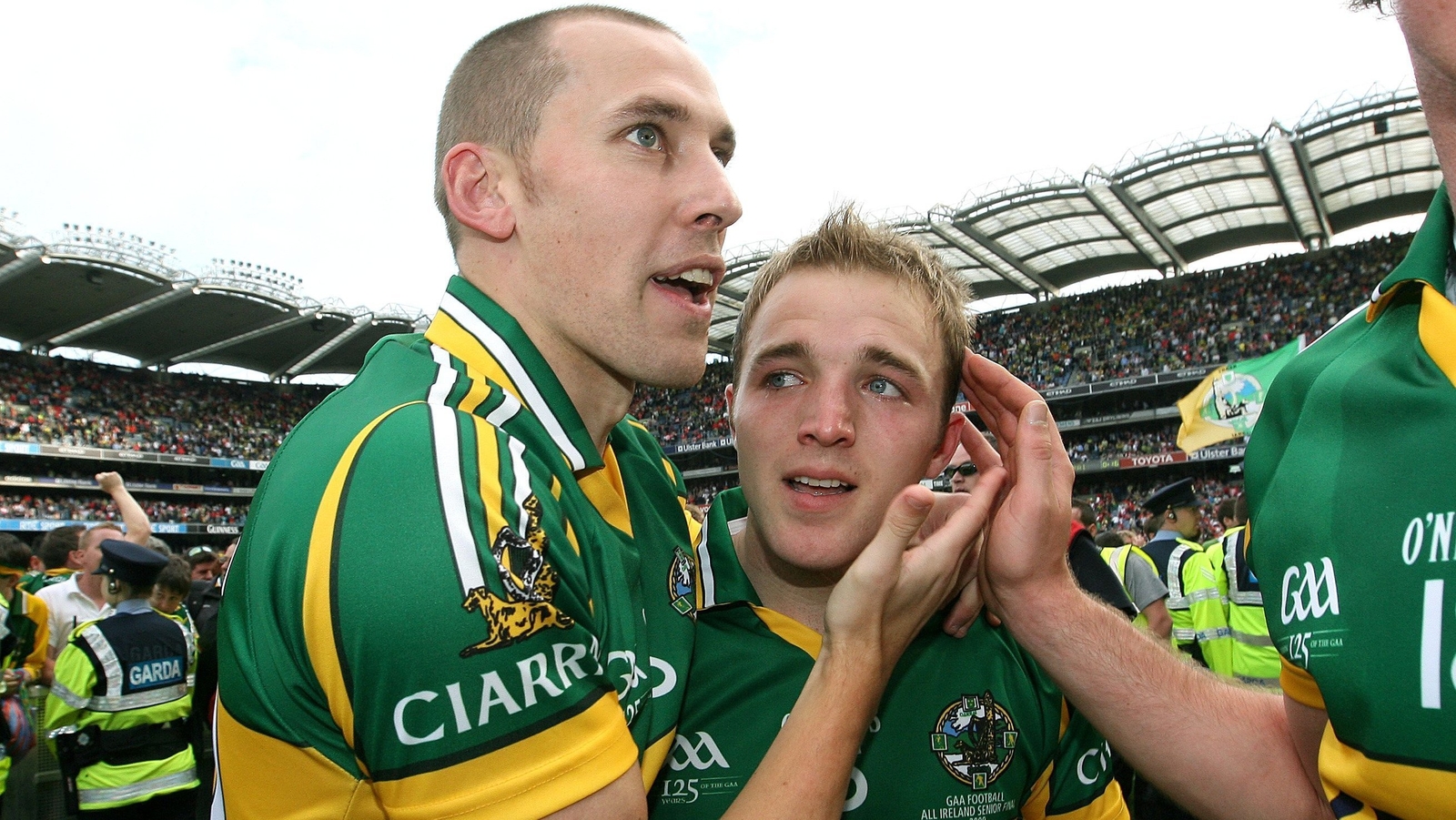 "The pressure cooker now of inter-county management and the win at all costs mentality has led to the game turning into a war of attrition. I think what really disappoints me is the lack of skilful players. Don't get me wrong, there are some fantastic players playing the game at the moment, but the majority of guys in teams now, what are they picked for," he asks.

"Tyrone are a very good footballing team but don't always get to see it. Now it is a case of how can we get as far as we can get in the Championship. What way can we get there, it falls back on to that blueprint of being hard to beat."
Tipperary manager Liam Kearns has a reliance on inside forwards like Conor Sweeney and Michael Quinlivan, the latter agreeing the ball is kicked less than even a few years ago.
"And that is a lot of the gripe that people have with it. The cut and thrust that was there... a lot of the commentators you hear talking about Gaelic football now played the game when it was long kicking, hard, win your own ball and that is kind of gone," says Quinlivan.
"It is a natural progression for most sports. Look at soccer in the '90s, especially in England, it was all hell for leather, but now it is all about skill and breaking teams down and Gaelic football has kind of gone like that."
Quinlivan is at the sharp end for Tipperary but, rather than a shift of scoring responsibility from the collective to the individual, he sees it as people focusing on their strengths.
The future, according to Aidan O'Rourke, RTÉ columnist and Queen's University GAA performance manager, is the Swiss Army knife footballer.
"Kids are being taught and are much more proficient in a wider range of skills now. Forward-thinking juvenile coaches have to prepare players for any eventuality in terms of the evolution of the game and the days of position specific players are long gone.
"For those reasons, clubs are now producing players that can play basically anywhere and have the widest possible range of skills."
Conan Doherty, editor of SportsJOE and a long-time contributor to the GAA Hour Gaelic football podcast plays senior club football with Skerries Harps and has seen first-hand the influence Gavin's teachings are having on the game's base in the capital.
"You do hear it, yeah," he says. "But the risk-averse mentality has been a feature of club managers for as long as I can remember. 'Don't give it away, don't kick it, don't run into the tackle' - I was hearing these back in Derry last decade. But at least now they're cleverer about it.
"It's harder to win possession back in the Dublin championship because lads are smart, well-drilled and they're constantly talking about percentages. There are also more scores than there were 10 years ago though because of the influence of the county team and because people are patiently going through patterns to either get the ball into the scoring zone or get it to their shooter."
Gifted with players comfortable in possession, such as Ciaran Kilkenny, James McCarthy and Brian Fenton, McGeeney says Gavin is simply cutting his cloth accordingly.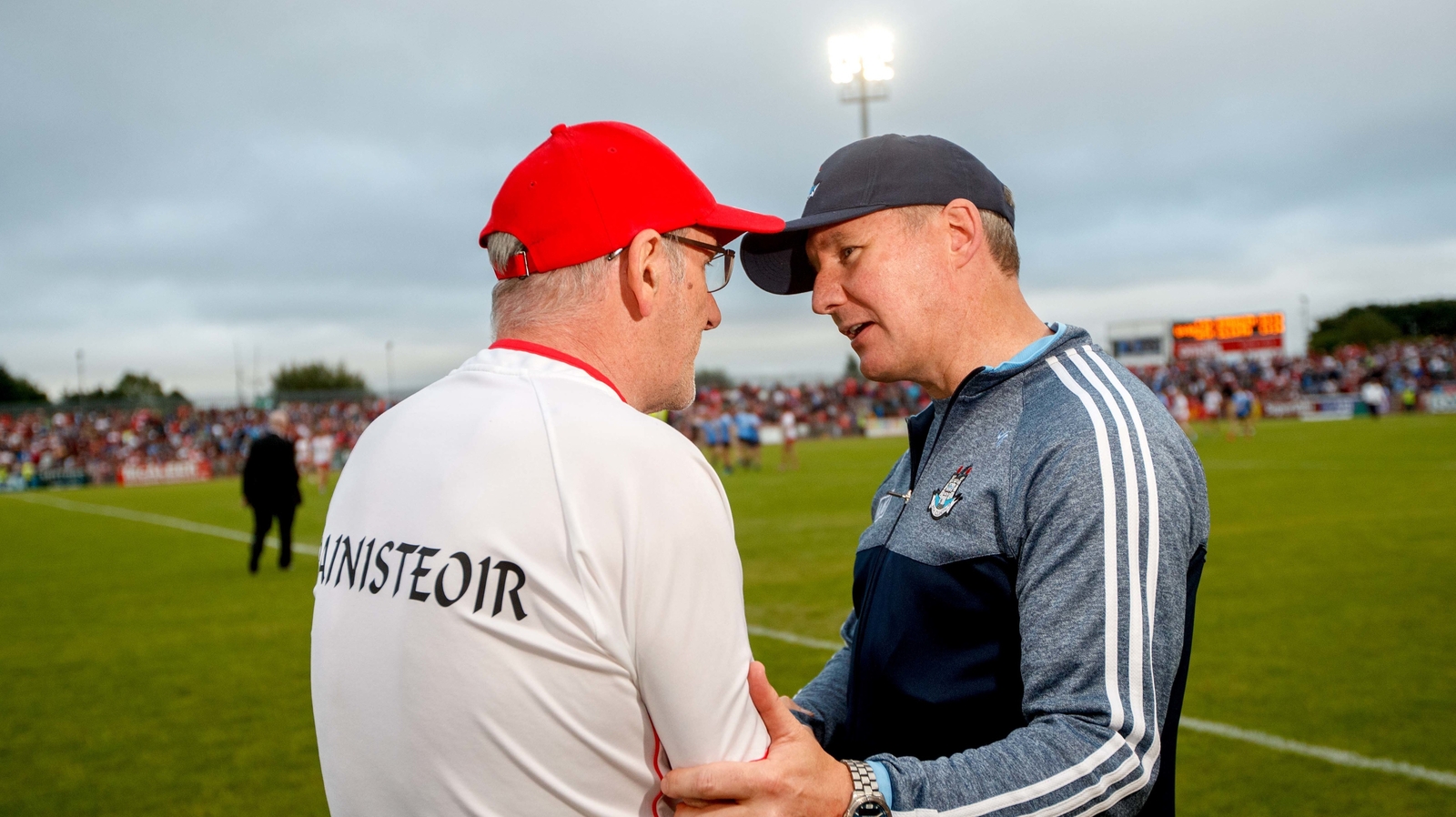 "You have to play to your strengths, and the top teams have strengths in both directions. People have to understand what you are trying to do. It will be interesting to see what they do this year, last year in the first 15-20 minutes against Tyrone they were very disciplined, as Tyrone tried to suck you into these alleys," says the Armagh boss.
"Dublin are much smarter, like basketball and soccer, you are trying to pull defenders in one direction to cause gaps in another.
"So much is happening, everyone is trying different things and they work really well," he adds. "Football is naturally evolving for the better. People don't want to see what is actually happening."
"Without a rule change there is no incentive for teams to take more risks with possession," says O'Rourke when asked if this current low-risk trend is likely to come to a natural end.
"Logically, for that to happen there has to be either a greater reward for risk/kicking or less punishment for losing the ball. The latter is not going to happen so until there is more reward for kicking then we won't see any change."
The urge to meddle in GAA is often strong but McGeeney believes change for the sake of eradicating a trend is wrong-headed. "If I was looking at the rules of Gaelic football, I would ask what game do you want to see?"
Everyone has opinions on potential tweaks. O'Rourke, Quinlivan and O'Sullivan all independently floated the idea of two points for a score from outside the 45m line/arc. McGeeney would like a loosening of restrictions around the tackle and agrees with his former team-mate O'Rourke that the offensive mark inside the '45 could help bring back the beloved kickpass.
Doherty is "honestly up for considering all rule changes but I haven't heard any yet that don't carry with them too many grey or black areas".
That, in a lovely world of unicorns and rainbows is the way we like to play football. I would love to ring you on Saturday and tell you we won by 10 points playing that kind of football
There is the possibility next Sunday that Dublin will lead a calm, cool procession to four-in-a-row that raises the pulse of few away from the Hill, unless Harte and Tyrone pull a rabbit or a performance from the hat – perhaps even borrowing the nuclear codes from McGuinness.
McGeeney is unperturbed, comfortable in the knowledge that those now carrying the torch of the game he loves are doing a better job than the Armagh side he played on, who were themselves better than what went before.
"I played in those days and we were better than the ones who played before us," he says. "Sport evolves. If you want to see teams work the ball through the hands and take high percentage shots, just watch Kerry in the '70s, they walked the ball into the net. They did not even take a shot, they did not take that chance."
"On the overall health of things, conditioning is much better," says an upbeat Quinlivan. "The skill level is better than it has ever been, you have an amount of players who can play off both feet and kick points from distance. The physicality has definitely gone up.
"The only thing that has kind of changed is the unpredictability of it, the man on man, and that was possibly one of the biggest attractions people saw in Gaelic football and you might find that is why a lot of people are disillusioned with the game."
And down in the Kingdom, far from walking the ball in, Mid Kerry were last night sent out with very clear instructions against An Ghaeltacht.
"I am encouraging them all the time to kick the ball, kick the ball, kick the ball. There are times when we have to hold the ball and recycle," says O'Sullivan.
"That, in a lovely world of unicorns and rainbows is the way we like to play football. I would love to ring you on Saturday and tell you we won by 10 points playing that kind of football."
Follow next Sunday's All-Ireland football final between Dublin and Tyrone with our live blog on the RTÉ Sport website and the News Now App, watch the Sunday Game live on RTÉ2 or listen to exclusive national radio commentary on RTÉ Radio 1.