The year was 2003 and Tyrone had beaten Kerry to qualify for an All-Ireland final. Needless to say my colleagues and I were on a high.
If there was a downside it was the five-week wait to the final. It was a pretty intense build-up, made all the more intense by Armagh being our final opponents.
They were the reigning All-Ireland champions and were determined to hold on to their crown. We were desperate to take the title off them, to silence our neighbours. In those circumstances, victory for Tyrone was sweet. The culmination of many years of trying that at the back end had a somewhat tense five-week period.
Nowadays the break between the semi-final and final is three weeks. A perfect length in my opinion to fine tune your preparations in the knowledge that the physical work has been done. Media events and the hassle that goes with tickets should be sorted early, leaving players to concentrate on the job in hand.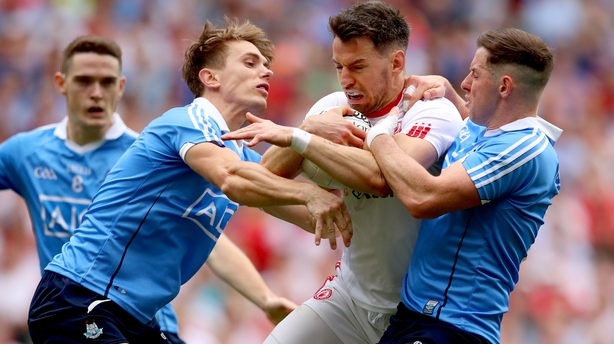 For Mickey Harte, it's about coming up with a tactical approach to unsettle a Dublin side, who most believe are nailed on to win this All-Ireland. Harte will take many positives from the fact that Tyrone did many things right when the sides met in the Super 8s.
Those good things came late in the game when they pushed up on the Dublin kick-outs and ultimately got some joy on the scoreboard. Tyrone also matched Dublin in the physical stakes on that Saturday evening; they took the hits and were equally able to give them out.
It will be just as fierce in the cauldron that will be Croke Park on Sunday week.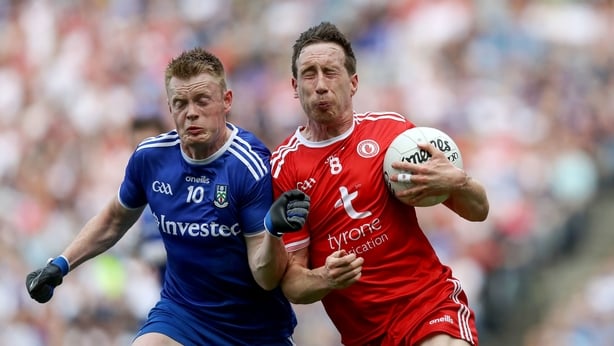 Colm Cavanagh is the only member of the current Tyrone set-up that has an All-Ireland medal to his name, so the big day itself will be a new experience for the rest of the squad. For Mickey Harte, it's nothing new. He has yet to manage a Tyrone team to lose an All-Ireland final. As well as masterminding the win over Armagh, Harte twice got the better of Kerry on final day.
He would now love nothing more to get one over the Dubs, to stop this team of invincibles in their four-in-a-row quest. It's a big ask but Harte won't be sending his team to Croker to make up the numbers. He must instil a self-belief that Tyrone can win the All-Ireland. Dublin are the warmest of favourites and Jim Gavin will not allow complacency to creep in, so Harte's task is all that much harder.
Compared to last year when Tyrone were humbled by Dublin in the All-Ireland semi, Harte's team of 2018 have the mental resolve and positive attitude that and collectively they will now taking on Gavin's men. Against Monaghan, Tyrone only played in patches, but still got over the line. Against Donegal in the Super 8s, they recovered from conceding a sloppy goal and won well in the end.
The defeat to Monaghan in Ulster is a distant memory now
On Sunday last, Limerick started the hurling final with real intent. And whilst it wasn't apparent on the scoreboard early on, you could see that the self belief was there - they wanted it so badly.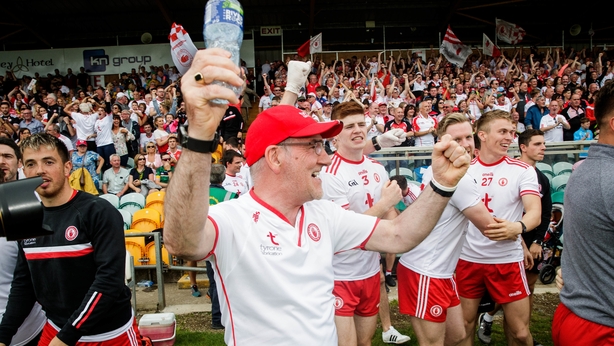 Tyrone will also have that burning desire to bring home Sam Maguire but I'm not sure going gung-ho right from the start is the way to go. Harte's video analysis of Dublin's march this summer will have to include much more than analysing Cluxton's kick outs.
Can Tyrone make hay on Dublin's perceived weakness in defence and will they still have the legs to keep going if the game is in the melting pot coming down the stretch?
Many observers will say that Tyrone need to start the game with caution so as to frustrate and slow down Dublin and then empty the bench for a more telling effect. If only it was so easy.  
There is much for Mickey Harte to think about between now and Sunday week as to what plan he will have to stop this Dublin machine. He thought he had the plan to stifle the Dubs last year, but the approach was rendered redundant after just 10 minutes.
He will be desperate to make amends; the whole county will be behind him. Tyrone fans will expect another victory celebration on Monday week. If it comes to pass, it will be Mickey Harte's greatest triumph, a triumph that would be hard to top.