Five years ago, Declan Hannon was facing into a very different winter.
Limerick's 2013 championship campaign came to an end at the All-Ireland semi-final stage, when eventual champions Clare took the local bragging rights.
The Banner advanced to the decider with seven points to spare, and for 19-year-old Hannon, is was a particularly bitter pill to swallow.
Stationed those day at centre-forward, the Adare club man missed his opening free of the game and by the interval, he had four wides to his name.
The normally deadly accurate free-taker struggled to get his bearings right, with substitute Shane Dowling taking later over the responsibility.
In the book 'Fields of Fire', Limerick captain Donal O'Grady revealed Hannon's state of mind after the defeat.
"I went down to his house on the Tuesday after the game and he was destroyed," he said. "I'd say he was destroyed for a good while after.
"He had a trial for the Super 11 series (a hurling exhibition staged at Notre Dame University in the winter of 2013) but he wouldn't go because he couldn't face inter-county players."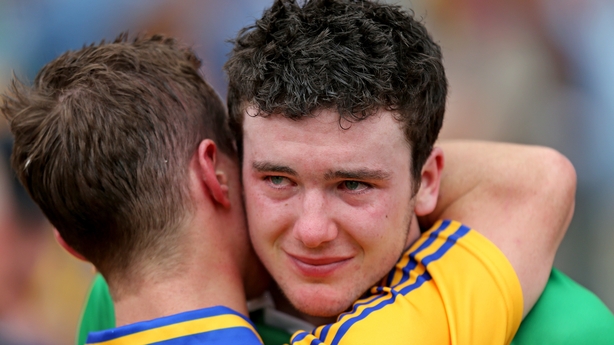 O'Grady says despite the setback, he displayed the traits of a "natural leader" that day when after missing two frees, Limerick were awarded a 65.
Wing-back Gavin O'Mahony trotted over to the teenager and offered to step in, but Hannon was having none of it. In front of a crowd of just short of 63,000 supporters and low on confidence, he coolly split the posts.
"He proved to me that afternoon that he will never shy away."
"He was contemplating giving up hurling"
Still, the scars were evident. Former dual player with the Treaty men and club team-mate Conor Fitzgerald says the prodigous talent has always held himself to an incredibly high standard.
Hannon's first year with the club coincided with Adare's third county title on the trot in 2009.
Against a formidable Newtownshandrum side in the Munster club semi-final, the 16-year-old registered 1-14 in defeat. Their only other scorer on the day was captain Donncha Sheehan with a solitary point.
Harty Cups were already collected and a Fitzgibbon title (2016) would follow, while five years as a Limerick U21 illustrated how high his stock was within the county, but the off-day in Croke Park had a significant impact.
"Declan got a lot of stick for that game," Fitzgerald told RTÉ Sport. "He took it really badly and shouldered too much of the burden.
"He was contemplating giving up hurling. It was awful, he was only a kid," says Fitzgerald.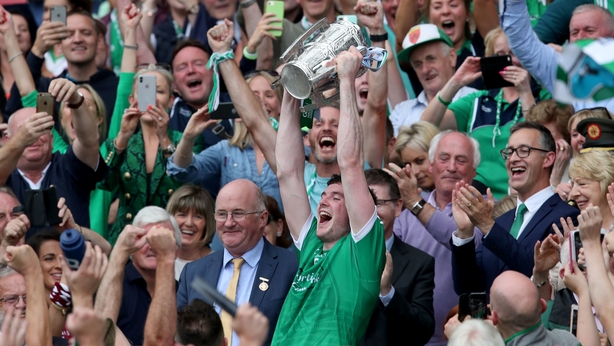 Now Hannon is just the sixth Limerick man to walk up the steps of the Hogan Stand to receive Liam MacCarthy as a victorious Limerick captain.
"These hardships build you as a person as well"
It is an especially proud moment for the club as he becomes the first player in Adare club colours to win a senior All-Ireland hurling medal – local man Jim Hogan was sub goalkeeper in 1973 but was playing for Claughaun – but even in the outpouring of emotion at Croke Park, the centre-back still found time to reflect back on events five years ago.
"I probably had my worst experience ever in Croke Park in 2013 and it took a while to get over that," he said not long after the full-time whistle.
"These hardships build you as a person as well. The easy thing to do would be to say 'I'll leave it. I don't want this anymore but the boys are so grounded and everyone just dug in and kept going.
"It's so worth it."