After 20 minutes of yesterday's All-Ireland final it seemed to me that there was only going to be one winner. 
We said last week the start was always going to be crucial. We've seen Galway blitz teams early on in recent months. Sunday's game completely turned that trend on its head. 
Limerick simply bullied Galway from minute one. They set out their stall early and out-muscled Galway from the off.
Crucially, they didn't go out to try and contain Galway. They went out to hurl them from the start and tore into the game with abandon, reaping the rewards. Their forwards hassled the Galway backs relentlessly and produced turnovers which led to all three goals. 
In truth, they were seven or eight points the better team in yesterday's game.
Through some fairly wild shooting at times, they left Galway in the game and then, when they probably thought they were nearing the finish line, they saw eight minutes of added time go up on the board.
Eventually, there were an extra nine and a half minutes played, which is a hell of a lot in a game of hurling. I suspect that's partly what contributed to the nervy finish because I reckon the Limerick lads probably had half an eye on the clock as it ticked towards 70 minutes. 
And for all their superiority, had the game been two or three minutes longer, Galway probably might have caught them.
Had that happened it would have been one of the greatest robberies we've ever seen in a final. 
Declan Hannon was a colossus at centre back. He scored two brilliant points and was inspirational throughout. Mike Casey did an exceptional job on Johnny Glynn, which was an area where I might have feared for Limerick. 
I'm thrilled for that group of players. Graeme Mulcahy, in particular, was immense throughout the game and I'm especially delighted for him. I was surprised to see that he's still only 28 because he seems to have been around soldiering with that team for years.  
It's 45 years of hurt wiped out in 79 minutes of hurling. 
And there could be more in them. Last week, I said that this year's final might have come too soon for this Limerick team but I thought they'd definitely win a couple of All-Ireland's over the next few years. 
Now, they have one under their belt and I would not bet against them winning more.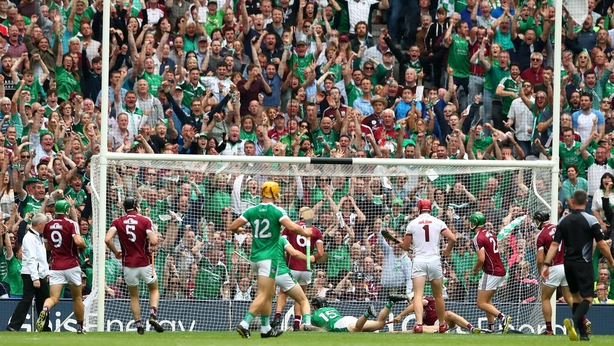 Galway looked flat. They seemed tired and didn't bring that physicality and killer instinct to the game that they brought in 2017 and earlier this year. 
Straight off the bat, neither John Hanbury or Gearóid McInerney looked fit to me. 
I don't really know how Micheál Donoghue looked at Gearóid McInerney for 70 minutes and left him on the pitch. 
He clearly didn't look right and wasn't anything like the dominant presence we've seen last year and for much of this year. 
It's a lesson I think they'll learn in future years. You can't start an All-Ireland final with players who are carrying injuries. 
We did it in 2010 and, while I wouldn't necessarily say we paid the price, as Tipperary were coming strong anyway, it didn't help our cause. You need to start an All-Ireland final with 15 fully fit players. 
Aside from that, Galway's big players didn't show up. David Burke got a few good scores but he flitted in and out of the game. Joe Canning, to be fair, did have a decent second half and showed his class in a grandstand finish but I thought he had a poor first half. 
The Galway players all looked like they were waiting for someone else to produce a moment of magic. 
When you're being outworked and outfought from the start of the game, it can be very difficult to turn the tide of a game. 
It happened to Kilkenny in the 2012 Leinster final where we went out not quite mentally or physically right and tuned in for the game.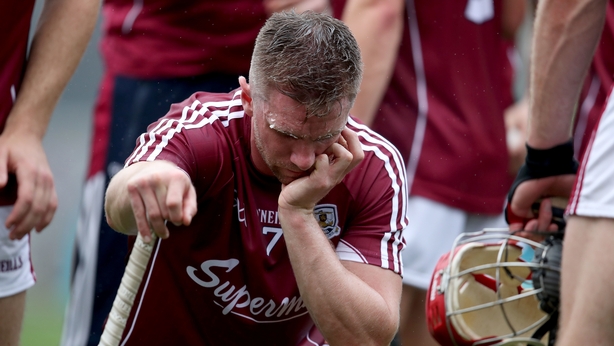 We went out to hurl and Galway just blew us off the field. We were beaten pretty much by half-time. That's the one game that always sticks in my head of the price you can pay if you're not primed for battle.  
I'd say Galway went out probably confident in their ability that their hurling would see them through. But you need to bring that intensity and hunger at this level and Limerick were the only team to bring that to the final.   
Needless to say, it definitely wasn't one of the better finals of recent years. It took a while to get going. Both sides hit combined tally of 38 wides which is very disappointing accuracy at this level. 
But while it wasn't the greatest final we've ever seen, it did bring us a great climax to what has been a marvellous year for hurling. 
The game has always had a great profile but it seems to have stepped up to a new level this year. I still think there's a few tweaks needed to the round robin system to make the schedule fairer for everyone.
And if the GAA do that I'd say we could be in for an ever better championship next year.