Limerick hurling manager John Kiely believes his side's All-Ireland hurling final triumph was down to their ability to negate a quick start from Galway and his player's cool heads.
The Treaty county claimed their first All-Ireland title in 45 years with a 3-16 to 2-18 victory over Galway, but they had to survive a late fight-back from the 2017 Champions.
Much of the talk in the build-up to the game had been about the prospect of an early blitz from Galway, but it was Limerick who made the stronger start and they lead 1-10 to 0-09 at half-time thanks to a goal from Graeme Mulcahy.
Kiely admitted that he expected a strong start from Galway and that he was able to plan for that and ultimately deny the Tribesman the early points they sought.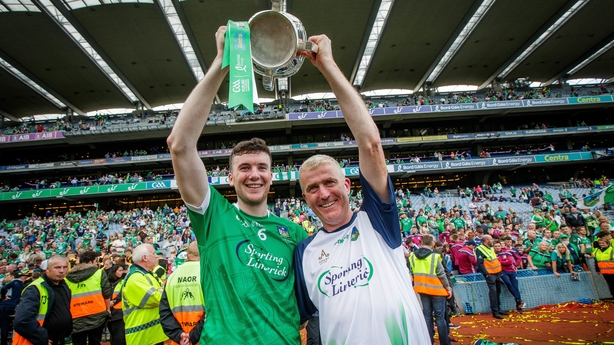 Speaking to RTÉ Sport, the Limerick boss said: "I suppose the storm was expected to be from Galway in the first 20 minutes. That was the script that was written before hand and I suppose when you know what to expect you can be well prepared and you can negate something like that.
"We were expecting something like that but instead we brought it ourselves. Our best way of counter-acting the storm was to bring the storm ourselves.
"But ultimately at the end of the day we were eight points up and Galway were never going to give away their title without a scrap.
"They dug in, they won a few dirty balls, they got a few lads on, they just got ball into their forward line. We were eight points up and we were then one point up at that stage.
"What were spoke about in the dressing room was about responding and being able to cope with that adversity and that punch that was going to come from them.
"Graham Mulcahy in fairness to him just managed to get the ball, get his shot off, get the score on and we got two between us and we hung on. We got eight minutes of injury time and that was enough."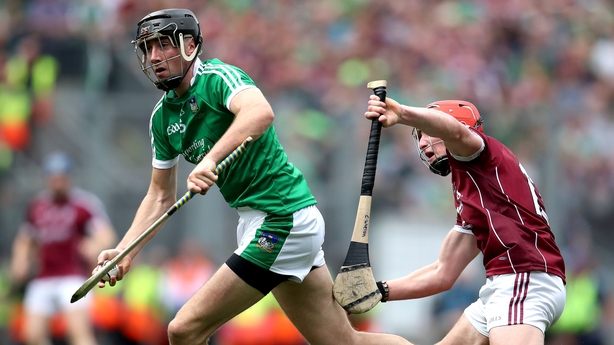 Kiely admitted that he was surprised by just how calm his side were in the build-up to the final and that their cool heads out on the pitch gave them the edge they needed against Galway.
"They're very relaxed," he said. "If you met us yesterday on the train you'd think that our carriage was the supporters carriage and the other carriages were they players because the supporters were nervous as hell, there was a word out of them and our carriages were singing on the way up.
"They were incredibly relaxed and that's the way we like it because it works for them. When they get to the pitch then they're able to perform, so you could see that yesterday.
"They were so relaxed when they got to Croke Park, probably unlike any other Limerick team that got to Croke Park before, they were just so relaxed and that allowed them to play, and okay things tightened up in the last 10 [minutes] but they still saw it through."