Limerick
Nickie Quaid 8/10
The Limerick number one was composed throughout and his distribution, both from restarts and when called upon from open play, was on the money.
He gave away the free that led to Joe Canning's late, heart-stopping goal, but under the circumstances he was doing what needed to be done to keep the ball out of the net.
Sean Finn 7/10
The corner-back was a major outlet for short puck-outs and he moved the ball on with interest, though on one particular occasion in the first half he was sloppy in possession and lucky not to concede a score.
Part of a Limerick full-back line that didn't concede a score from play until Conor Whelan's goal deep into stoppage time at the end of the game.
Mike Casey 8/10
Strong on the edge of the square and overcame a rolled right ankle at the end of the first half to stay at his post.
He eventually succumbed to what looked to be a calf injury after 49 minutes and the worry on Limerick supporters' faces at this stage shows just hope important a player he is.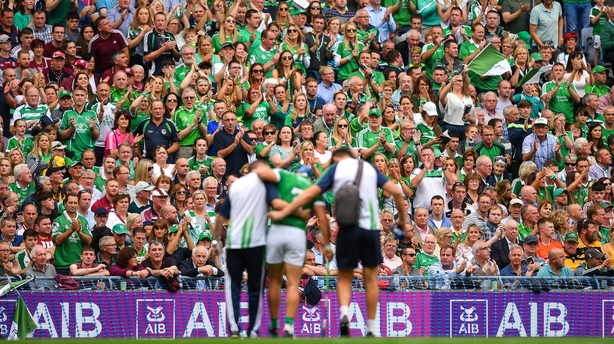 Richie English 7/10
Always an option for his goalkeeper for short puck-outs and his distribution when in possession was generally solid.
Took care his defensive duties well and the full-back line was the bedrock on which this win was built.
Diarmuid Byrnes 7/10
The wing-back got a vital second half point, though, like many of his team-mates, he took a few bad options and pucked valuable possession away. 
Matched the work-rate of the rest of the Limerick players, who hooked, hassled and harried whenever Galway had the ball and these contributions combined helped make the difference in the end.
Declan Hannon 8/10
The captain had a brilliant first half in particular, scoring two points on the bounce to extend the lead to five and keeping Galway's Joe Canning scoreless from play.
His first, when he stepped out of defence, left Canning flat-footed and fired over from distance was leadership at its best.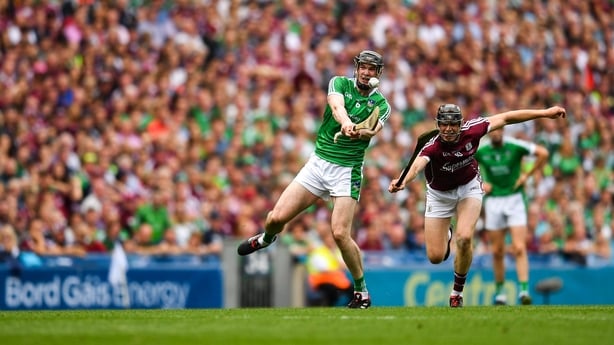 Dan Morrissey 7/10
Was able to exert an influence on this game from wing-back as part of a muscular line that are capable of dominating in the air and compete on the ground.
Kept the ball moving and was able to find his brother Tom further up the wing on more than one occasion.
Darragh O'Donovan 8/10
The midfielder scored a great point, leaning back to get his shot over the blocking hurls, and his clever cross-field pass to Tom Morrissey helped set up a Seamus Flanagan's point late in the first half.
Ran himself into the ground and with his work done he was taken off with four minutes of normal time remaining.
Cian Lynch 7/10
Showed incredible determination to register his first-half point, putting it over the black spot whilst being fouled with referee James Owens waving advantage.
He was involved in everything in the middle third and sometimes beyond. Maybe tried to do too much in his desperation to help Limerick over the line, and who could blame him?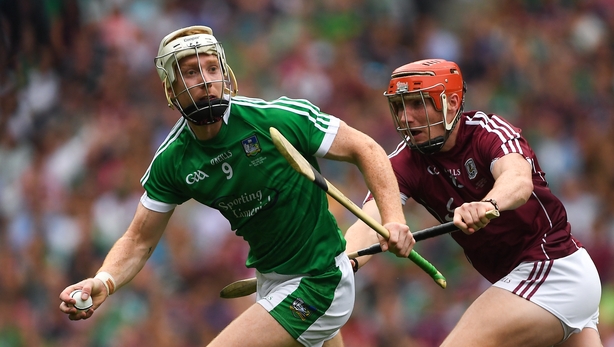 Gearoid Hegarty 6/10
The only player on the Limerick team from midfield forward not to score in the first half, though he did make a great contribution to Graeme Mulcahy's early point by winning a high ball.
His work-rate was never in question. Made way for super sub Shane Dowling with 15 minutes of the 70 still on the clock.
Kyle Hayes 8/10
A towering presence as the fulcrum of Limerick's attack with his aerial ability and his willingness to gallop into space.
Having scored 0-01 in the first half he upped the tempo after the break, with his team mates following his lead, as he rapped over three points in three minutes. Showed his youth late on pucking away possession, though this didn't take from a fine display.
Tom Morrissey 8/10
Capped a fine personal performance with a his vital second-half goal, turning over Galway centre-back Geariód McInerney in possession to set up the chance for himself.
He may have over-carried the ball, but wasn't called for it and showed great stick-work to finish. His work-rate and passing were both notable throughout the afternoon at Croke Park.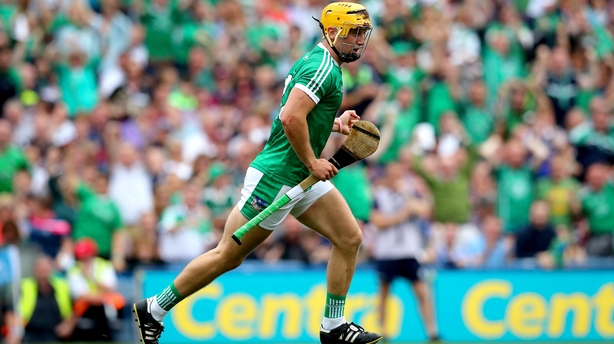 Aaron Gillane 7/10
Not near as prominent as he was when he gave a super semi-final performance in the extra-time win over Cork, but he recovered well after missing his first free early on.
He got one from play in a 0-03 haul and his movement meant he was always an option for players further out the field.
Seamus Flanagan 7/10
He was the go-to long-range puck-out option in the first half, dragging his marker away from the edge of the square and all about the pitch.
Registered a first-half point, though he did hit a wide in either half, which was a symptom of Limerick's wayward shooting throughout this game.
Graeme Mulcahy 8/10
Limerick's most experienced forward showed great leadership throughout this game.
He might not have known much about his first half goal, but the fact is he was in the right place at the right time. He added 0-02 from play, including his team's last point when he showed an icy touch when players around him were losing their heads.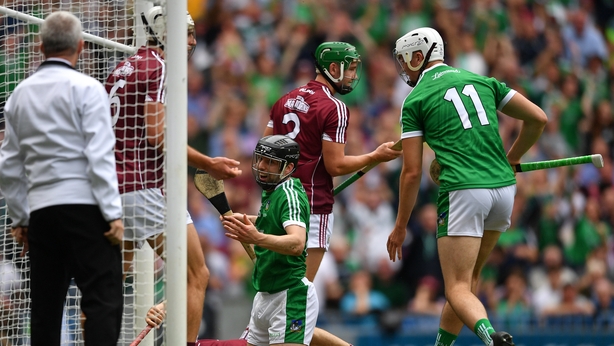 Substitutes
Richie McCarthy 7/10
This long-serving defender came in when the game was whirling and showed a calm head. Came out with ball from the full-back line to relieve the pressure.
Shane Dowling 7/10
This man makes a difference whenever he comes on and it's a credit to him and he has never complained about starting on the bench. Showed his killer instinct when he got a sight of goal late on.
Peter Casey, William O'Donoghue - Not on long enough to rate
Galway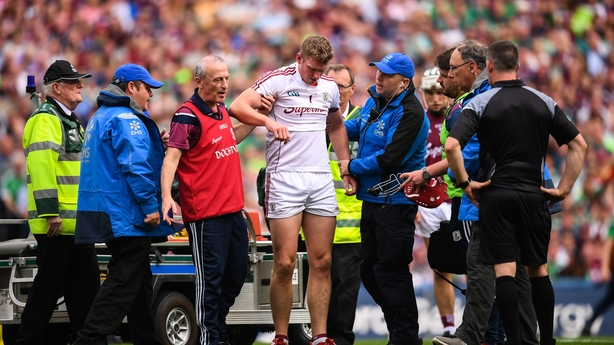 James Skehill 6/10
Under pressure with his restarts, though some of that can be put down to Limerick covering his options so well.
Could have done better for Limerick's first goal, but showed great bravery to stop Seamus Flanagan's rocked from close range on 57 minutes, an act that saw him hurt, helped from the field and substituted.
Adrian Tuohy 5/10
The Galway defender was taken well outside his comfort zone by Limerick's Seamus Flanagan early on in particular when he was moved about the field.
His ambitious pass was intercepted after three minutes, allowing Kyle Hayes in to score his first point. This set the tone for a Tribesmen backline that was on the back foot for the day.
Daithí Burke 6/10
One of Galway's more solid performers in defence on what was a trying afternoon and he did a good job minding Limerick dangerman Aaron Gillane at the edge of the square in the first half.
Things opened up more in the second though and he had it less his own way.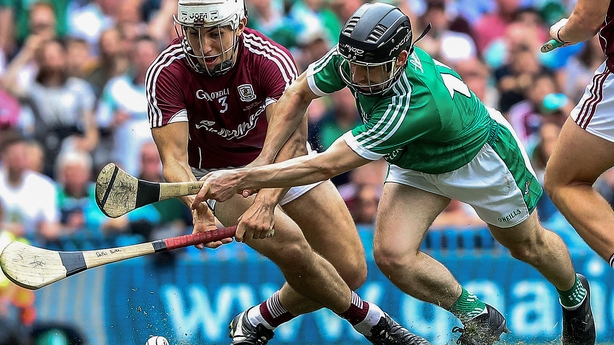 John Hanbury 5/10
Another Galway defender who had an afternoon to forget and he was given the curly finger from the line before the hour-mark, replaced by Paul Kileen.
There were a few bright moments though and he played a great ball out of defence to set up Joseph Cooney for a point.
Pádraic Mannion 8/10
He was Hurler of the Year-elect coming in to the game and even though losing an All-Ireland final won't have helped his case he was rock-solid throughout.
In the first half when Galway were suffering systems failures, he won ball by any means necessary, cleared his lines and showed composure to point when he cleaned up a messy situation.
Gearóid McInerney 6/10
Not the sort of performance we have come to expect from the rock on which Galway's defence is based upon.
A normally dominant number six, McInerney never exerted himself on this game and when he was robbed by Tom Morrissey as Limerick scored their second goal it summed up a frustrating afternoon.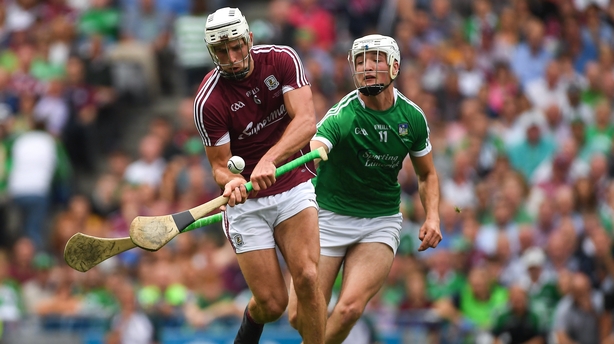 Aidan Harte 5/10
The wing-back wasn't able to get to grips with this game at all and like so many of his team mates he never really got out of the starting blocks.
Johnny Coen 5/10
Coen linked the play well enough during the first half, but his influence faded and he was taken off by manager Micheal Donoghue just shy of the hour mark.
David Burke 8/10
Burke displayed why he's captain of this team, showing great leadership throughout the game, particularly in the first half when things were going wrong around him.
He got two points in the first half, added another after the break and kept appearing on the scene when he was needed around the middle of the field.
Joseph Cooney 8/10
The only Galway forward to score from play in the first half and he ended up his team's top scorer from play with 0-03. His contribution cannot be questioned.
He showed a few touches of class and led the way, though not enough of his team mates followed him until it was too late.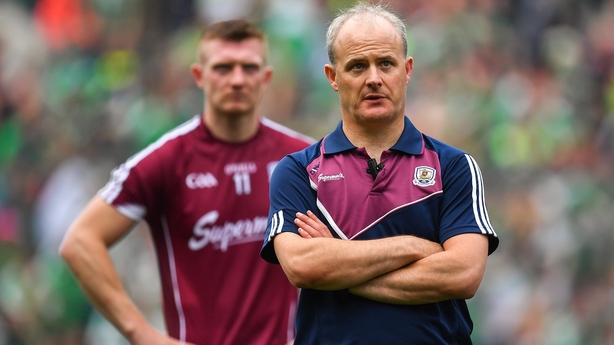 Joe Canning 8/10
Struggled to get into this game and was taken for two points from play by his marker Declan Hannon in the first half. His radar was off and he didn't register from play.
But he roared into this game in the second half and dragged Galway back into the game with all manner of scores from all manner of distances and angles.
Jonathan Glynn 5/10
The tallest tree in Galway's towering attack was another that wasn't able to exert his usual influence.
He caught one particularly outrageous ball to set up a Joe Canning point after 53 minutes, but apart from that he wasn't mapped that often.
Conor Whelan 6/10
When a player like Conor Whelan is kept quiet you know that it might not be your day.
He didn't touch leather that often, though he nearly helped rescue a situation that was slipping away from Galway when he got their second goal in second half stoppage time. It was a hell of a finish too.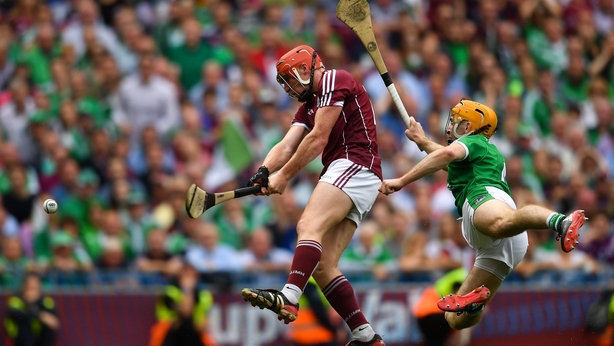 Conor Cooney 5/10
His three first half wides were symptomatic of a Galway attack that was struggling to get into the groove.
He soldiered on for the full game, a brief blood substitution besides, but couldn't get on the score sheet.
Cathal Mannion 5/10
The corner-forward was taken off after just 45 minutes, bringing to an end what was a frustrating afternoon for the normally lively Mannion.
Substitutes
Niall Burke 6/10
Came into the game with his team struggling and he did well to mop up ball in the middle third and he picked off a point late on to keep the suspense going
Paul Kileen 6/10
Showed a calm head in a red-hot atmosphere when he came into the Tribesmen's full-back line for the concluding 20 minutes or so.
Sean Loftus 6/10
Wasn't able to influence the situation overly after he was brought into the midfield with eleven minutes of normal time remaining.
Fergal Flannery - Not on long enough to rate