One of the most striking things about the Limerick squad of 2018 is how quickly they've progressed from also-rans to championship contenders. 
Limerick exited the 2017 championship on the 1 July, earlier than any other Tier 1 hurling team (aside from Offaly, who departed the championship four hours earlier).
Their championship campaign consisted of defeats to Clare and Kilkenny, two teams who weren't exactly pulling up trees at the time. 
Indeed, it's a mark of how low down the pecking order Limerick were in 2017 that both Clare and Kilkenny were hauled over the coals by their own supporters even after beating them. 
In his Daily Star column, for instance, Ger Loughnane said that "only the most deluded" of Clare supporters could have enjoyed the win over Limerick and said that his native county had won by virtue of being the "least bad" on the day.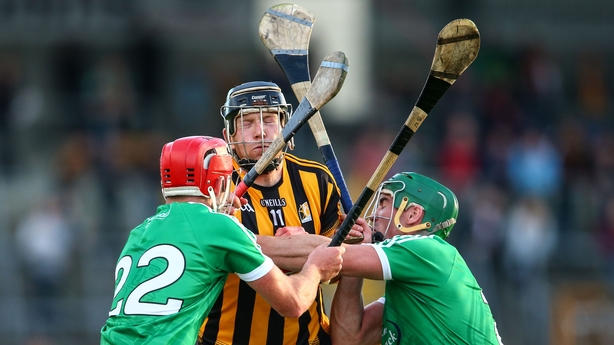 Kilkenny's 0-20 to 0-17 win over Limerick in that scrappy, error-ridden qualifier in Nowlan Park, far from being hailed as a show of defiance and a return to form, was cited as further evidence of the Cats' sharp decline.
As if to vindicate those critics, neither Clare nor Kilkenny won another championship game after beating Limerick. 
Nine of those who started in the loss to Kilkenny in 2017 started the last day against Cork, and at least one of those who didn't, Shane Dowling, had a fairly seismic impact on the game having begun on the bench. 
Peter Casey and Seamus Hickey, both starters in 2017, were introduced the last day, while Graeme Mulcahy, Tom Morrissey, Pat Ryan and Barry Nash all featured at some stage in the Nowlan Park loss.
To top it off, they had the same man on the sideline both days.
Given the upswing in performance and results, the rate of turnover in personnel is very low.
The @sundaysport team hit the screens tomorrow for All Ireland hurling final day. Join @Darrenfrehill & @jacquihurley from 1130am on the @RTEplayer & @RTENewsNow for The Dressing Room #gaa pic.twitter.com/rP0VQN0KcO

— Sunday Sport (@sundaysport) August 18, 2018
Essentially, this is much the same team that flopped on arrival in 2017 - much the same team except a year older.
We've witnessed the outstanding Limerick All-Ireland U21 winning teams of 2015 and 2017, blossom at senior level, and it's happened far quicker than most expected.
Brian Begley, full-forward on the last Limerick team to reach the All-Ireland final in 2007, admits his surprise at the speed at which they've graduated onto the biggest stage.
"I thought this year might have been a bit soon for them. I knew there was a lot of work being done in the background on their strength and their conditioning and physical fitness. But still I thought this year was probably too soon.
"But as the year has gone on, they've proven otherwise. They've a good style of play and they're working to that style of play. As the season progressed, it was starting to build a little and build a little."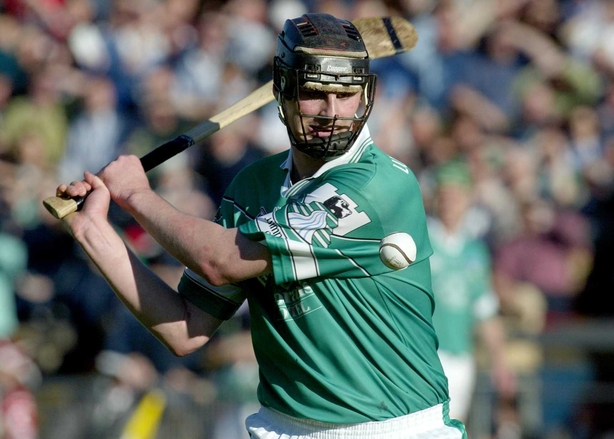 The future suddenly looks very serene. RTE hurling analyst Richie Power speculated recently that this year's All-Ireland final may have come a touch early for the current Limerick team but insisted they would win at least a couple of titles in the coming years. 
The credentials of this team don't just rest on the U21 grade and their pedigree can be glimpsed from recent Harty and Fitzgibbon Cups.
"There's been a lot of work done at underage level in the academies," says Begley. "Also, a lot of these guys have played with Ard Scoil Ris and have been very successful. There's a great hurling set-up there. 
"Then so many of these guys have gone onto UL and Mary I. Fitzgibbon Cup is just a step down from inter-county senior level and they have tasted success with that."
The business of translating underage success into senior success is notoriously hit-and-miss.
Begley, who can testify to the trickiness of this adjustment, says that those who shine at the underage grades mightn't always be built for senior hurling. 
"Guys can be exceptional in their age group but they just can't bridge the gap. When it comes to senior level, there's so much involved. It takes a certain type of player to be able to play at that intensity and to be able to do what has to be done in the build-up to get their bodies right.
"Not every fella is able to bridge that gap."
As it stands, it would appear that John Kiely, manager of the 2015 U21-winning team, has shepherded the transition beautifully.
The irony of all this is that it is Limerick – and this is quite a statement considering the identity of their opponents this Sunday – who have provided one of the most dramatic examples of underage success failing to convert to senior level.
Limerick became the first team in over 20 years to win three straight All-Ireland U21 titles in 2000, 2001, and 2002.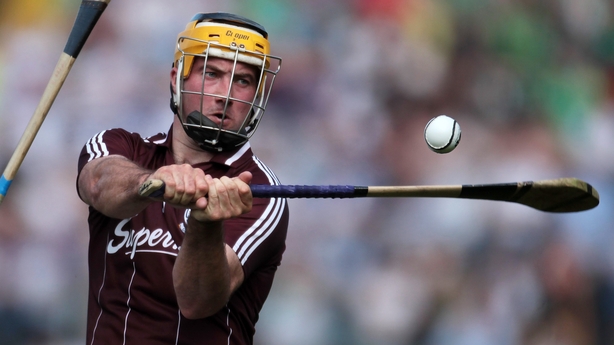 The last of the trio of final victories was an 18-point demolition of a Galway team containing Ger Farragher, Richie Murray and co in Thurles.
With U21 naturally recognised as a more reliable indicator of future senior success than minor, it seemed to herald a glorious dawn for Limerick hurling.
It didn't. All told, Limerick stepped into one of their bleaker eras.
After the wins over Cork and Waterford in the 2001 Munster championship, they would only win one more game in the province for the rest of the decade, the three-point win over Tipp at the end of the three-game saga in 2007.
Plenty of players - Stephen Lucey, Andrew O'Shaughnessy, Brian Geary, Peter Lawler and Damien Reale - would star in the 2007 campaign and have lengthy inter-county careers. Only Donal O'Grady from that batch hung around long enough to win a Munster medal in 2013. 
2007 would stand as an oasis in the parched desert that was the noughties. They would reach an All-Ireland semi-final in 2009, though this was courtesy of a very tame run, and they were eventually murdered by Tipperary when they got there. The strike came the following year.
Like John Kiely, Dave Keane was appointed senior inter-county manager having presided over U21 success.
He was sacked after one year, following a disastrous season in which Limerick were dumped out of the championship by Offaly.
His reign was hamstrung by dressing room leaks and mutterings of a divide between the younger and older members of the squad.
After the rather emphatic vote of no confidence at the county board, he did not go quietly, lashing out in the press at "disruptive" players who "showed no pride in the jersey and were intent on undermining management."
The contrast between the chaos and rancour of the early noughties transition and the harmony of the John Kiely era could not be starker.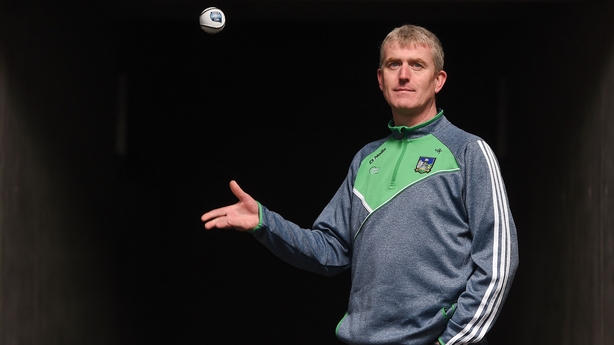 The business of transforming winning underage teams into winning senior teams remaining a fairly mysterious science, Begley struggles to put his finger on why the Limerick classes of '00, '01, and '02 failed to deliver on their extraordinary promise. 
"After winning them, everyone was expecting we were going to win a senior in the next couple of years. That just didn't happen.
"It's hard enough to put a finger on why it didn't happen. We'd have hoped that more guys would have come through at senior level. A lot of guys drifted away."
"We had a reasonably good team. We were always difficult to beat. But I suppose we just weren't able to make the jump and carry on that success.
"It was a pity because when you're winning three All-Ireland U21 championships, you'd be hoping an All-Ireland senior title wouldn't be that far away."
Ironically, the failure of the early noughties batch of underage stars may have served to reduce the pressure on this generation of Limerick players.
Limerick people were forever inoculated against the dangers of reading too much into underage success. 
In recent weeks, their management have gone to lengths surprising lengths to try and banjax the hype machine, clearly recognising an enemy when they see one.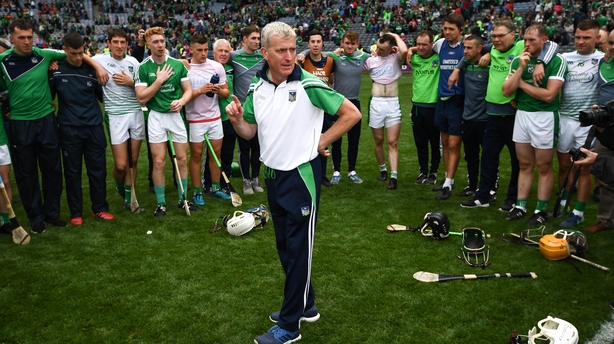 But the current Limerick team, far from being weighed down by nagging expectations, are playing with remarkable zip and freedom. 
They don't appear overawed by the stage they're on and have shown stunning mental strength at key moments, most notably when they rallied after Richie Hogan's late sucker punch goal in the All-Ireland quarter-final. 
The wonder of their underage development system, in which an interest was taken in their off-field development and success at U-14 and U-15 grades was sacrificed in order for the focus to remain on peaking at a later age, has been zoned in on in recent days. 
But clearly, their exploits at U21 level haven't done them any harm. 
A rather bizarre notion took hold among a minority of Galway supporters several years ago that continued underage success was actually damaging their chances at senior level, their long and baffling drought at senior level provoking some confused, left-field analyses.
U21 success may not be a guarantee of success but it's sure as hell not a guarantee of failure.
The current Limerick crop may be young, but Begley points out that they've plenty of experience of big game hurling.
"Look, they're a young team but they're an experienced team. A lot of these guys have experience at a very high level of hurling, be it colleges and schools level and underage level."
Follow the All-Ireland senior hurling final via our live blog on RTÉ.ie and the News Now App, watch television coverage on The Sunday Game Live, RTÉ 2, from 2.15pm or listen to exclusive national radio commentary on Sunday Sport, RTÉ Radio 1. Highlights on The Sunday Game at 9.30pm on RTÉ 2.