Last September, Galway concluded a 29-year hunt for Liam MacCarthy that had left the scars of six final defeats.
Victory eases the pain of past disappointments. This Sunday, Micheál Donoghue's men are favoured to put together back-to-back titles.
But in their way stands a county with a similar experience of false dawns.
Limerick last won the All-Ireland hurling title in 1973. Since then, they have been left clapping the champions on five occasions: 1974, 1980, 1994, 1996 and, most recently, 2007.
In the company of some of the players and managers involved, we look back at the Shannonsiders' long wait for glory.
1973 
Limerick 1-21 Kilkenny 1-14
We need your consent to load this rte-player contentWe use rte-player to manage extra content that can set cookies on your device and collect data about your activity. Please review their details and accept them to load the content.Manage Preferences
The Treaty County hadn't been in a final since 1940, when the great Mickey Mackey secured the third of his Celtic Crosses, but anticipation had been mounting.
"We were there for about two or three years," recalls midfielder Richie Bennis. "'71 was to be our year but Tipperary hijacked us down in Killarney and beat us by a point. In '72 we were beaten in the first round by Clare in Ennis."
Limerick got their revenge on Clare in the Munster semi-final the following summer. In the decider, Tipp were beaten when Bennis scored the last puck of the game in a 6-7 to 2-18 shootout. It was Limerick's first provincial title in 18 years.
Surprise opponents stood between them and the big show. London had shocked Galway in the All-Ireland quarter-final and Gerry Rea combined captaining the Exiles with marking his brother 'Ned' in a semi-final that Limerick won by 1-15 to 0-07.
They weren't fazed by the prospect of facing holders Kilkenny, for whom a 19-year-old Brian Cody was starting his first final.
"It was a very big occasion because it was the first All-Ireland final for a lot of people, the same as now," says Bennis. "We were geared up for it. They were a very good bunch of lads, very committed.
"Kilkenny were short a few players, like Eddie Keher. We were too. Our centre-back Jim O'Donnell, who was a class hurler, was after breaking his leg and our corner-forward Mickey Graham was after breaking his leg."
What a nice tribute to @LimerickCLG on Nicholas St, #Limerick let's hope @Limerick_Leader will have the same headlines as it had back in 1973. #LimerickGAA #LimerickLeader #Hurling pic.twitter.com/yyHtoprMWI

— Gerry Neill (@NeillGer) August 12, 2018
The decision was made to switch Eamonn Cregan, scorer of 2-0 against Tipp, from the forwards to mark the Cats' danger-man Pat Delaney.
"They played me at centre-back but what Kilkenny didn't know was that I had played centre-back with my club for years. It was a secret we told no-one know about," says Cregan.
"All finals are big occasions but 33 years is a long time. We had done something similar with CBS Sexton Street in the Harty Cup in 1964, it was 32 years since we had won it, so we had got used to big gaps between winning."
After 40 minutes (it was during the five-year 80-minute match experiment) Limerick led by 0-12 to 1-07, having bounced back from a Delaney goal.
"It was a very wet day and it was only paper hats that time, all the green dye was down around their faces"
"We got a goal that would have been a pushover try in rugby," laughs Cregan. "Once that happened our lads opened up. Richie Bennis and Eamonn Grimes played brilliantly at midfield."
Bennis finished the day with 10 points and Grimes lifted Liam to end a 33-year hunger.
"T'was unreal" reflects Bennis. "About a minute or two before the final whistle, we had it won at that stage, the crowd were on the sideline ready to invade the pitch.
"It was a very wet day and it was only paper hats that time, all the green dye was down around their faces."
1974
Kilkenny 3-19 Limerick 1-13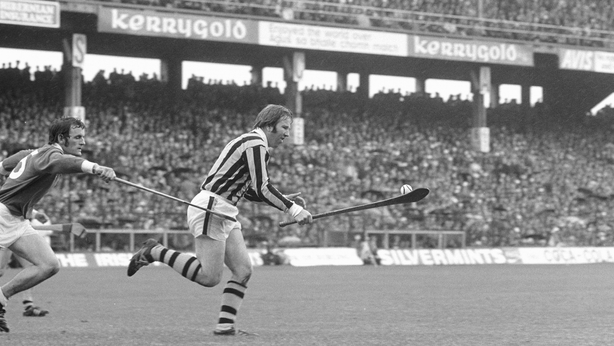 Limerick made it back to the final the year after but had to deal with an issue familiar to many a winning side - how to regain hunger after a feast.
They squeezed past Waterford before hammering Clare in the Munster final, which provided a bye into the All-Ireland final and a date with their old friends Kilkenny.
"That year was very difficult for us. The team didn't train well," says Cregan. "A lot of players were still celebrating and when we went out we weren't mentally prepared for the match at all.
"As an example of things that were going wrong, we went to the station. Two of our prominent players weren't there and had to be picked up at Limerick Junction.
"The train left the station. We were gone about three minutes and it had to reverse all the way back into the station, because one of the county board officials had left a pile of money in the boot of a car.
"We got the bus out to the hotel (in Dublin). The bus broke down."
"We didn't prepare as hard for '74 as we did for '73"
"We were six points to one up after about 10 minutes and they got two quick goals. They won well then in the finish," admits Bennis. "I'd say we didn't prepare as hard for '74 as we did for '73. Hopefully, that'll be something on Limerick's side this time.
"We should have won more than one (in the early 70s), but Kilkenny, Tipp and Cork were at their very best around that time. They were all beating us by a point here and there, so we were unlucky to come at that time."
1980
Galway 2-15 Limerick 3-9
Limerick lost three Munster finals in five years to Cork ('75, '76 and '79) before ending the Rebels' pursuit of six in a row. 
Seeing the county's first victory in the Rose of Tralee by Sheila O'Hanrahan as an omen, one Galway banner declared: "We have the Rose, now we want the Cup."
The Connacht men had eased seven points clear before goals from sub Brian Carroll and Cregan cut the gap to two, but late scores from captain Joe Connolly and replacement John Ryan sealed victory for Galway.
Despite finishing with a superb personal tally of 2-07, Cregan's standout memory is of a goal chance that went awry.
"Half the team hadn't been in Croke Park before - the first time they ran onto the pitch was the All-Ireland final, which knocked some of their legs from under them," says Cregan.
"We came back in the second half. If I had handpassed the ball properly to Joe McKenna, it wouldn't have been stopped by Conor Hayes, but I only hit it with the tops of my fingers and he got a hand to it. He intercepted and cleared down the field and that was a goal opportunity gone a begging."
1994
Offaly 3-16 Limerick 2-13
We need your consent to load this YouTube contentWe use YouTube to manage extra content that can set cookies on your device and collect data about your activity. Please review their details and accept them to load the content.Manage Preferences
Losing an All-Ireland final is never pleasant but what happened to Limerick in 1994 should carry a warning for scenes of a distressing nature.
Tom Ryan, another veteran of the class of '73/74, had been appointed manager for 1994 - after steering his club Ballybrown to two county titles, a Munster crown and All-Ireland final appearance between 1989 and 1991.
Ryan immediately led Limerick to a first Munster title in 13 years, beating Cork, Waterford and an up-and -coming Clare in the final. Antrim were swatted aside in the last four leaving only Offaly - who had dethroned champions Kilkenny - in their way.
With five minutes left, Limerick had what looked an unassailable lead of 2-13 to 1-11. Wrong.
In the 66th minute, Johnny Dooley ignored sideline instructions to take his point and drove a 20m free into the roof of the net. From the puckout, the ball came back into the Limerick square and Pat O'Connor hit a sweet half-volley past Joe Quaid.

Billy Dooley fired over four quick points in succession and a stunned Limerick had somehow snatched defeat from the jaws of victory.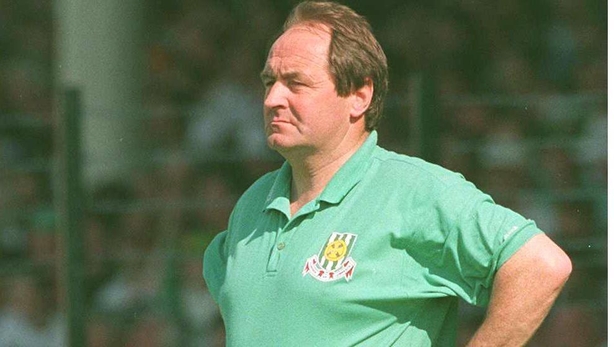 "To lose in the circumstances we lost in was devastating," admits Ryan. "From being in a position of control to losing control in the last seven or eight minutes of the match was an unreal experience.
"There was nothing we could do because it happened so fast. Stage-fright set in and it was a total collapse. Offaly were nearly more shocked than Limerick to win the match in those circumstances.
"Soul-searching is still going on in Limerick as to what happened in the last five minutes. What happened was we took our eye off the ball and stopped doing what we had been doing all year, and we paid an awful price for that. It was a learning experience for us and we had to go back and start again."
The winning Offaly manager? None other than Limerick legend Eamonn Cregan, in his second year at the helm of the Faithful.
The photographs taken in the immediate aftermath show a man struggling to come to terms with what his team had just done to his native county. Even if he hadn't been a teetotaller he wouldn't have been sipping any cider from the cup.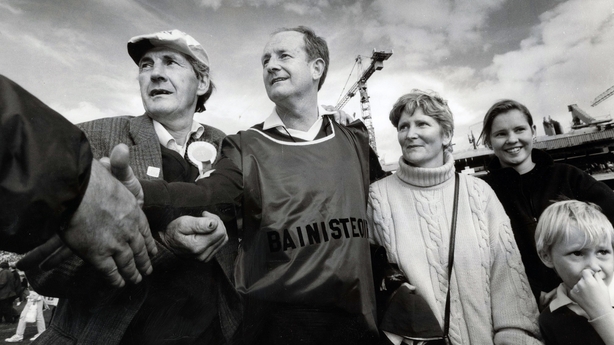 Even now, 24 years on, Cregan shudders at the memory.
"It was a good experience for Offaly but for me it was terrible," he sighs. "I try to put it out of my mind. You can't enjoy beating your own county. I had taken over Offaly in '93 but I never anticipated them and Limerick being contenders for the Championship."
"We won. But it was Offaly won, not me"
In the lead up to the game, Cregan had attempted to put all thoughts of Limerick to one side, but at the final whistle, the significance of the result quickly sunk in.
"I tried to forget about it. I didn't think about Limerick or talk about the Limerick players even. When it was over, and I went into the Limerick dressing-room, that's when it hit me. In a big way.
"I'll never forget it. It was there. We won. But it was Offaly won, not me.
"It could have happened again in '96. We were beaten in the Leinster final and if they had won that they would have been against Limerick in the final."
1996
Wexford 1-13 Limerick 0-14
We need your consent to load this YouTube contentWe use YouTube to manage extra content that can set cookies on your device and collect data about your activity. Please review their details and accept them to load the content.Manage Preferences
In the summer of 1996 it seemed Limerick could do no wrong.
They defeated Cork on their own patch for the first time in the Championship, knocked the new champions off their perch thanks to a memorable late solo run and point from Ciaran Carey. and regained the Munster Cup after a replay victory over Tipperary.
Antrim were again dispatched in the semi-final, though not as easily as in 1994, and only Wexford stood between Limerick and redemption. 
Wexford played the entire second half a man down after forward Eamonn Scallan was sent off in the 34th minute, but Limerick were unable to exploit their advantage and scored only four points after the restart.
"I believe the occasion got to them in the Wexford game" - Tom Ryan
"That Wexford team were up for the game. We didn't really function. Whatever it was, we didn't sparkle," muses Ryan. "The extra man, as is often said, can be no advantage. At times we had Carey as the extra man.
"We were camped in their half but we just couldn't break them down. We had a lot of bad wides on the day and a disallowed goal (from Brian Tobin) that never should have been. That goal was the one big regret I had coming out of Croke Park that day," adds Ryan.
"I believe the occasion got them to in the Wexford game. The team broke away from the parade. It was totally out of character and I was shocked. It probably showed a psychological weakness.
"You're always looking for answers. No one died. The game is over, you go home and you build up again. The team went out, they did their best."
We need your consent to load this rte-player contentWe use rte-player to manage extra content that can set cookies on your device and collect data about your activity. Please review their details and accept them to load the content.Manage Preferences
In just the second minute, Liam Dunne had pulled on a dropping ball and caught Limerick's playmaker and free-taker Gary Kirby on the hand.
There was some debate in the aftermath as to whether it was broken or merely badly cut but, in any event, the Patrickswell man played on and finished the game.
"It was painful, but it was more painful afterwards," says Kirby. "If we had won the match, there wouldn't have been any pain there. During the course of the game, you don't take much notice because the adrenaline is going through the system.
"We prepared well and we did a lot of groundwork on Wexford. We just didn't play well, basically."
2007
Kilkenny 2-19 Limerick 1-15
The three-in-a row under 21 side of 2000-2002, featuring the likes of Damien Reale, Stephen Lucey and Niall Moran, was reaching full maturity and Richie Bennis was now in charge, with his nephew Gary Kirby a selector.
Having been beaten in the Munster final by Waterford, Limerick got their revenge as the Deise walked into an early ambush in the All-Ireland semi-final, Andrew O'Shaughnessy (2-7) and Donie Ryan (2-0) both finding the net inside 15 minutes in what ended a 5-11 to 2-15 upset.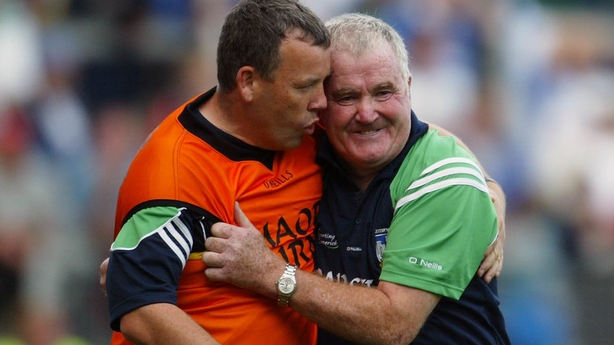 The final played out in a similiar fashion but with the men in green as the victims. Champions Kilkenny blitzed them for 2-3 without reply inside 10 minutes with goals from man of the match Eddie Brennan (1-5 from play) and Henry Shefflin. Limerick battled gamely after that never got closer than five points.
"It was hard to imagine the first 10 minutes," says Kirby, who thinks Limerick were unnerved by the vociferousness of their own support in a now fully redeveloped Croke Park. "We had prepared for how Kilkenny might start, but what we hadn't prepared for was the volume of support Limerick had on the day. It affected us at the start of the game.
"The noise level coming out of the stadium that day was unbelievable...it seemed to be greater than 1994 and 1996, bigger crowd, bigger stadium. If definitely affected a few of us and took us a while to settle into it."
For Bennis, Limerick were unfortunate to be meeting one of the all-time great teams halfway on the journey to completing four-in-a-row.
"Ah stop," he sighs. "They were nine points up after 10 minutes. We outscored them after that but the damage was done by then. Kilkenny were one of the best teams ever and they were at their very best in those two or three years."
2018
Limerick ?-?? Galway ?-??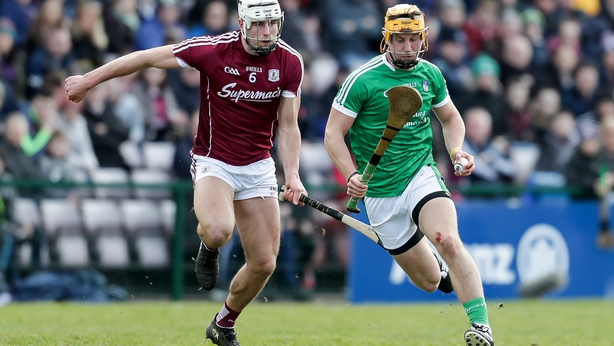 And what about this Sunday? Will it be 1980 all over again or can Limerick make it sixth-time lucky?
Richie Bennis is confident John Kiely's men can do it: "I feel they have are a lot of similarities to the '73 team. They have a better panel than we had in 73.
"They're very down-to-earth, none of them are going around with big heads. All they want is to hurl. They have no baggage and they are used to winning underage so I think we're in with a great chance," he says.
"1994 to 97 were lean years for Cork, Kilkenny and Tipperary. Wexford, Clare and Offaly took advantage of it but we didn't cash in on it. I hope now with them out of it that we are going to cash in on it this time."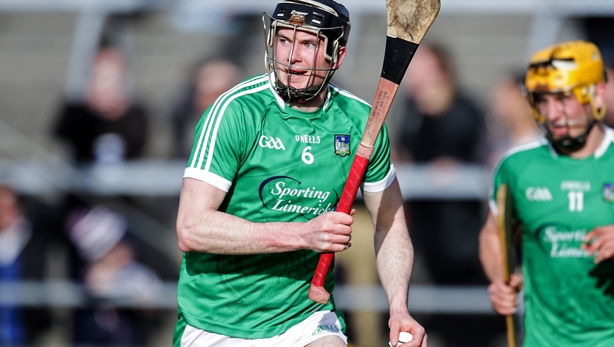 Eamonn Cregan is understandably wary of the champions but is impressed by the composure of the many Limerick players he has coached at underage level.
"We would have assumed they would need another year to season up and get more experience but they're in an All-Ireland final. This is a different group of players. They're very young but they're very level-headed. They've been together for a long time and it's funny, they all like each other. I know them. We were in a minor final together. All of them have played in Croke Park at some stage."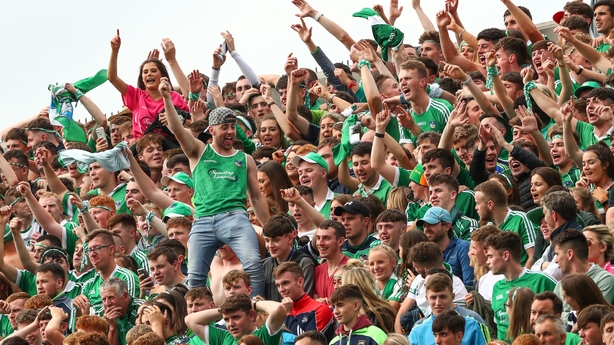 Tom Ryan hopes that the county can banish the bad memories of the 90s and inspire a new generation of hurlers but he fears Limerick have yet to encounter a team of Galway's quality.
"This will be the biggest test Limerick will have had this year. There hasn't been a glove left on them. They've been let dominate and play the game to their own pace and on their own terms. They've done very well at that. Cork didn't turn up and Kilkenny surprised me, they were awfully poor on the day.
"Looking without green-tinted glasses, they're definitely meeting the best team in the country. Galway maybe haven't been functioning as efficiently as they would like but they're there now and they'll be a formidable opposition.
"I think Limerick will have to play way above themselves in order to overcome Galway. But they're a young team and they have been winning and gaining confidence. Who is to say Sunday won't be their day?"
Follow the All-Ireland senior hurling final via our live blog on RTÉ.ie and the News Now App, watch television coverage on The Sunday Game Live, RTÉ 2, from 2.15pm or listen to exclusive national radio commentary on Sunday Sport, RTÉ Radio 1. Highlights on The Sunday Game at 9.30pm on RTÉ 2.