Former Galway wing-back Pete Finnerty is confident that his county can retain their All-Ireland senior hurling title against Limerick on Sunday but did sound a note of caution over the strength of Limerick's bench.
Galway are seeking to win back-to-back titles after they ended a 29-year-wait for Liam MacCarthy when triumphing over Waterford last September.
That victory ended a sequence of six straight final defeats for the Tribesmen and the current crop of Galway players have the experience of both winning and losing on All-Ireland final day.
Finnerty believes that kind of nous will give his county the edge against a young Limerick team who have been outside of the final picture since their 2007 defeat to Kilkenny.
Speaking to RTÉ, Finnerty said: "It's different but it's brilliant to get the chance for the second year. When you win an All-Ireland you grow as a player, you mature.
"Some of the fringe players that were there last year are better players, they're taking more responsibility, you'd be more vocal in the dressing room.
"We also have the advantage on Limerick that some of our lads are playing in their fifth All-Ireland final.
"There's a lot of experience, they've done everything, they've marched behind the Artane Boy's Band, they've stood for the national anthem with 84,000 people roaring at them.
"It's very difficult to go up there the first time to go up there and do that and not be fazed by it in some way, it's very difficult for an entire team to do it.
"But in fairness to Limerick, they have been brilliant throughout the year, they have progressed brilliantly and every game they got stronger. Beating Kilkenny was a big monkey off their back."
Finnerty did concede that he's concerned about the quality on the Limerick bench and admitted that Galway will need to have a big lead going into the final stages of the game to feel comfortable.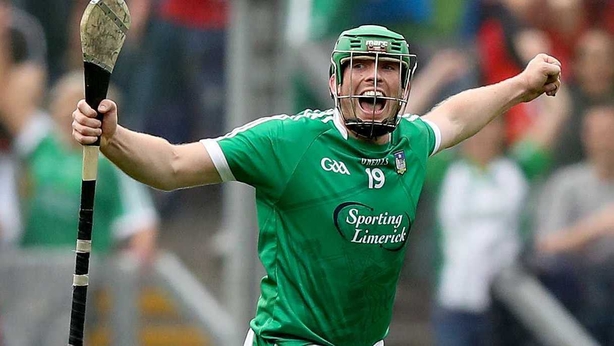 The impact of the Limerick substitutes in the semi-finals victory over Cork was apparent, with the likes of Peter Casey, Shane Dowling and Pat Ryan all playing a major role as the game went into extra-time.
Limerick out-scored Cork 2-5 to 1-4 in extra-time as their quality off the bench told and Finnerty is worried against a similar situation on Sunday.
"We have the advantage of experience, but they have a fantastic bench," he said.
"We have experience, we are All-Ireland champions, that stands for a lot. But you still have to hurl for the full 70 minutes.
"We have been brilliant for the first quarter, maybe 25 minute in games and then we seem to have faded out a bit. The lads know that can't happen on Sunday and I don't think it will happen.
"We have to put Limerick under pressure straight away, we have to get the upper hand and show them that we are Champions and hope then that little bit of doubt might come into their young minds and a few of them might falter.
"But we can't afford to be coming down the stretch with that bench coming in against us with a two or three point lead.
"It'll be a brilliant All-Ireland final, it'll be a magnificent atmosphere and I think we're going to win it."
Follow the All-Ireland senior hurling final via our live blog on RTÉ.ie and the News Now App, watch television coverage on The Sunday Game Live, RTÉ 2, from 2.15pm or listen to exclusive national radio commentary on Sunday Sport, RTÉ Radio 1. Highlights on The Sunday Game at 9.30pm on RTÉ 2.