Galway and Limerick will be having two very contrasting experiences since their semi-final wins. 
The Tribesmen have been in finals in 2012, 2015 and last year; they are well used to the build-up to All-Ireland final day.
For Limerick, this is all new. They've had three weeks to get used to the idea and I'm sure the build-up around the county and the city has been phenomenal.
It can be very hard for players but what I was always told was to enjoy it, enjoy the build-up, embrace it, don't let it pass you by.
The number one thing for Limerick is preparation so you would be hoping that the fans and everyone would have left the lads alone and let them focus on getting things right for Sunday.
Within that you have the fitting of the suits and the rush for tickets, which I believe are like gold-dust down there. 
That's all going on in the background - you are going to have friends and relations looking for tickets. It is an added bit of pressure.
I was lucky, I let my father deal with all of that in the build-up to All-Irelands. Even with my first one, he took control so I practically never answered my phone for the two weeks leading up to the match.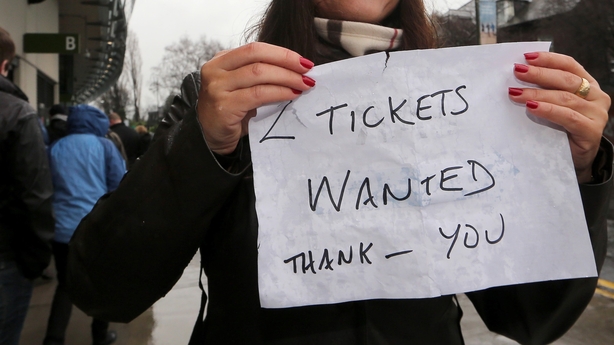 Even though it seems like a small thing, it can weigh on your shoulders. A close friend, or a colleague might be looking for a ticket. In the back of your head you're thinking, "I need to get this person a ticket".
I believe the ticket man in Limerick is great and you'd hope that the players wouldn't be put in any situation where they feel under pressure to get someone sorted.
All these things can build up and it's great to be in that situation but the Galway lads will be well aware of that side of things and probably have the same systems in place to deal with that as they had for the last few years.
They are distractions, ones you don't want or need but if that aspect is sorted then there's no reason why their preparations won't be spot on.
First final
My first final was in 2006 and our task was to stop Cork doing the three-in-a-row. We were underdogs and not under pressure, similar to Limerick on Sunday.
That's a plus for them. All the pressure is on Galway to go back-to-back. That pressure, to my eye, has been weighing heavily on them this year. That's why they haven't performed to the level we saw last year.
If Limerick aren't to win, their season is still going to be seen as a success
I won't say Limerick have come out of nowhere but they came through the preliminary quarter-final, they beat Kilkenny and Cork after that. If they aren't to win, their season is still going to be seen as a success.
Whereas Galway, as defending All-Ireland champions, installed by many as overwhelming favourites since the start of the year, have come a different route, needing replays to get past Kilkenny and Clare, and within that, not reaching the peaks they did last season.
Defending your title
Similar to Tipperary after winning in 2016, the big thing is the pressure. A lot of pressure would have come from within Tipp. Brendan Maher and I spoke about this internal pressure and that's what I'm seeing from Galway.
That worked so well in our favour. We were never put under pressure by our supporters. We were left to our own devices, they knew that we had a team good enough to retain an All-Ireland if we wanted it badly enough.
We never had players coming out saying it was ours to lose or comparing us to other great teams that came before us.
We couldn't have prepared any better and we were left alone to get on with it. Brian and Mick and the lads got us in the best possible frame of mind to perform.
When Tipp beat us in 2010, people said that they were going to win two or three of the next four All-Irelands.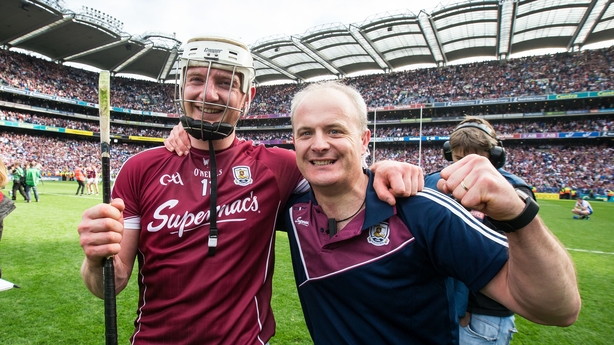 That weighed heavily on the Tipp players and that reminds me of this Galway team.
From the very start of this year, the pundits, the media, the fans were saying this was Galway's to lose.
I think that has crept in to the players' minds. Whether they have been able to sit down and put all that to one side remains to be seen.
They look like a team that has been playing with the weight of expectation on their shoulders.
Winning and Losing
This game will be won and lost in the first 20-25 minutes.
Galway try and blitz teams in this period and if Limerick can counteract that powerplay, try to limit the scoring, stay with Galway, don't let them run riot like the last few games, then they will have an outstanding chance.
If not, and Galway post a hefty score, I could see it being very difficult for the Munster men to get back into it.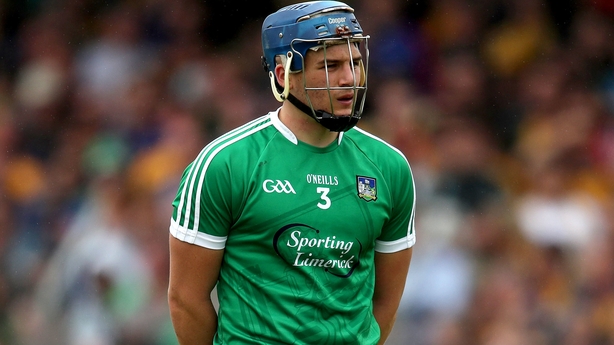 Another big thing is if Micheál Donoghue puts Johnny Glynn on the edge of the square on Mike Casey.
If so, Limerick must come up with something. If Galway start pumping in the ball, there's only going to be one winner in that battle. It'll be very interesting to see how that plays out: if he starts there or goes in at some stage.
This is not a foregone conclusion by any stretch, Galway are favourites and deservedly so. If they can produce a 60-70 minute performance they'll win it.
However, the strength of Limerick's panel could be a serious factor. If they are still in it after the first 25 minutes then they will have enough coming off the bench with 20-25 minutes to go to get over the line.
This final might have come a little too soon for Limerick. If Limerick play like they did in the quarter and the semi-final then we're in for a hell of a game.
I'm just leaning towards Galway by two or three points based on how they've started the last few games.
That said, I very much expect this Limerick team to win Liam MacCarthy in the next two or three years.
Follow the All-Ireland senior hurling final via our live blog on RTÉ.ie and the News Now App, watch television coverage on The Sunday Game Live, RTÉ 2, from 2.15pm or listen to exclusive national radio commentary on Sunday Sport, RTÉ Radio 1. Highlights on The Sunday Game at 9.30pm on RTÉ 2.