Former Limerick hurler Niall Moran says the build-up to this year's All-Ireland hurling final has illustrated the growing disconnect between the public and inter-county players.
Moran, who along with older brother Ollie, was part of the last Limerick team to reach an All-Ireland decider in 2007, says that the game is now at a serious crossroads, with semi-professionalism in some form of guise a real possibility.
Following on from the Moran brothers in 2007, Ahane GAA club will this Sunday be fully behind siblings Tom and Dan Morrissey as the Treaty men bid to bring Liam MacCarthy abck to the county for the first time since 1973.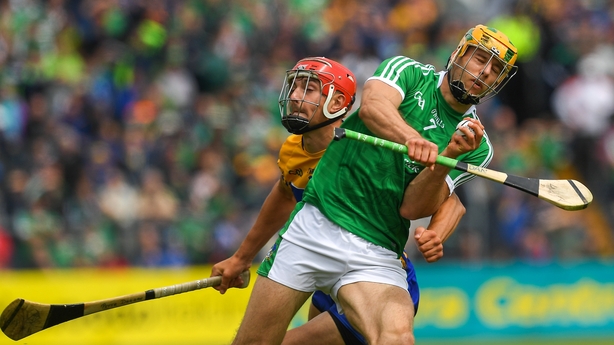 Moran describes the Morrissey brothers as "great club men" who are involved as much as possible given their duties with Limerick, but on a wider scale, says the landscape is changing at a rapid pace.
"Whether we like it or not, the umbilical cord between the clubs and counties has been cut," he told RTÉ Sport.
"Guys are no longer accessible."
Limerick decided against an open-day for supporters, while media duties have been wound down significantly. Moran says he can understand manager John Kiely's thinking behind this, and is a growing trend in the game at the elite level, but wonders about the long-term implications.
"This year's All-Ireland final has really brought it home to me. Reading the Sunday papers, there is no access to players. We don't know them."
The secondary school teacher in fact knows the players better than most.
He soldiered with Limerick until 2013 and played alongside the likes of goalkeeper Nickie Quaid, captain Declan Hannon and corner-forward Graeme Mulcahy, while he coached a number of Sunday's panel to silverware at secondary level with Ard Scoil Rís. The Morrissey brothers are team-mates in an Ahane side looking to add to 19 county titles.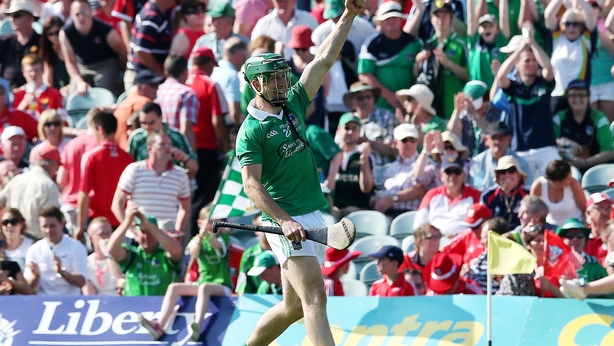 The point remains, however, that the divide is getting bigger between club and county. The 2013 Munster Championship winner doesn't believe the current GAA financial system could support semi-professionalism - "The return on investment, where Leitrim are treated the same as Dublin in business terms, is simply not there" - but can he see an alternative model taking shape?
"This juggernaut is rolling and I don't know how many more glass ceilings are left to be brought down. I think we are coming to a real crossroads. We either go with the semi-professional route or we say stop. I don't know any walk of life where you say stop, and regress to past practice.
"People say it is a game for teachers and students, but what about the guy who is 23 who is not a teacher?"
Moran can see a situation arising where companies employ players from September to April, while for the other four months, at the peak of the inter-county season, they become brand ambassadors.
"It would be healthier in that guys still have jobs to come back to. It's a more sustainable model.
Would he have liked the opportunity to become a full-time inter-county hurler?
"Obviously the remuneration part you'd enjoy, but I wouldn't fancy waking up on a Tuesday after a championship game if you have had a poor game, or aren't making the team.
"You are spinning those thoughts in your head for a few weeks until the next game, from a mental health point of view, that's not good."
The semi-professional route he argues would also have one other significant impact on the Association
"The GAA is built on the ethos of volunteerism. We all give ourselves up for the club and do so without fail. If you create a situation where players are being openly remunerated, I think that will have a huge detrimental effect on that ethos. I don't think anybody wants that."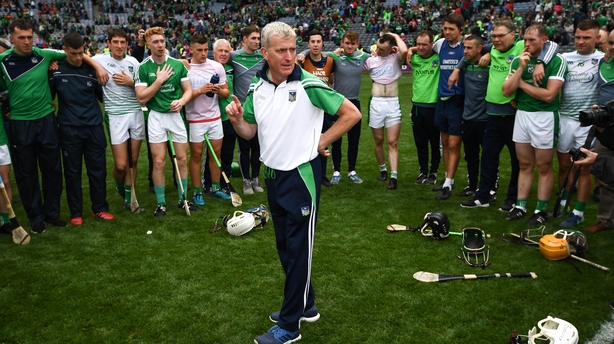 One aspect that has changed for the better since his days in the green jersey is the culture within the Limerick dressing room.
Moran has stated in the past how he struggled at times with self-belief as a Limerick player, but believes modern-day management is more cognisant of players needs.
"What has changed in my time is the pressure valve is constantly being released. That's a positive."
"Playing inter-county isn't the be-all anymore. Part of the preparation now is that you embrace it and take it in. Maybe in times past it was different, you had to be dead-pan serious and follow regimental rules.
"If a guy wants to go out and have a bottle of beer, or have a pizza a few weeks before a match, let them do it. It will have little impact on a high-performing athlete, whereas if he was carrying a mountain of negative or pressurised thoughts, that will play tricks with his body.
"Back then, you were trying to be the person off the pitch that everyone expected. You were living up to other people's expectations of you, rather than what you needed to do for yourself."
Follow the All-Ireland senior hurling final via our live blog on RTÉ.ie and the News Now App, watch television coverage on The Sunday Game Live, RTÉ 2, from 2.15pm or listen to exclusive national radio commentary on Sunday Sport, RTÉ Radio 1. Highlights on The Sunday Game at 9.30pm on RTÉ 2.