Late in the first half of the recent Galway-Tipperary All-Ireland U-21 semi-final, five players descended around a breaking ball from a Galway puckout like bees around a honey-jar.
Tipperary's Dillon Quirke and Colin English, and Galway's Andrew Greaney, Cianan Fahy and Patrick Foley were all desperately scrapping to try and win the ball in a chaotic contest on the deck, which lasted for 11 seconds.
Greaney eventually got the ball in his hand before releasing it to Fahy, whose shot from 35 metres drifted wide. The resultant Tipperary puckout dropped close to the sideline between Jake Morris and Jack Fitzpatrick but the cavalry soon arrived, like ravenous dogs around a hunk of meat.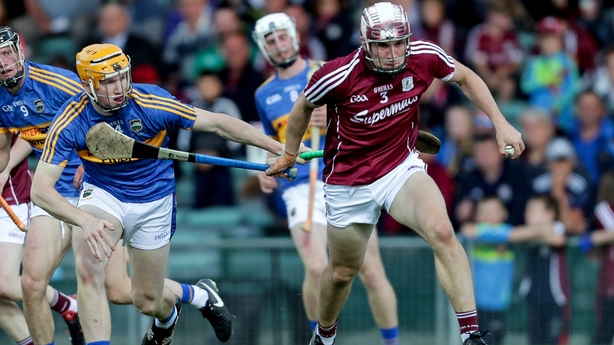 After a nine-second scramble for the ball, Morris finally snaffled possession before being fouled for a converted free. Over the course of the 60 minutes, Tipperary won the ruck ball stat 12-10, which was broadly reflective of their dominance in the game. Twenty-two rucks (defined by two or more players scrapping for the ball on the ground) may seem like an excessive number but it was an accurate average during a hurling match.
In an Irish Times column over 20 years ago, Eamon Cregan made a prediction, which has certainly come to pass.
"I think hurling will become peppered with what I call mullicking — four or five lads scrapping for a ball," wrote Cregan. What he termed mullicking is now called "the breakdown" but the rugby terminology doesn't just stop there because the ball is continually being delayed now in hurling scrums.
In rugby, the scrum-half dictates how the ball is played out of those scrums but in hurling, hordes of players are trying to dig out the sliotar, none of whom are willing to give an inch.
Trying to win clean possession in that kind of a ground-battle can sometimes take what seems like an age. Probably the longest ruck in inter-county hurling this year was in the Kilkenny-Tipperary league final in April.
A high ball down the central corridor of the Tipperary attack was contested by four players but once the ball went to ground, it was like watching a game of pinball in an arcade. There were ten attempts at trying to roll or jab lift the ball but nobody could. The sequence of scrambling lasted for 25 seconds until the sliotar finally popped into some space and James Maher eventually got possession of it.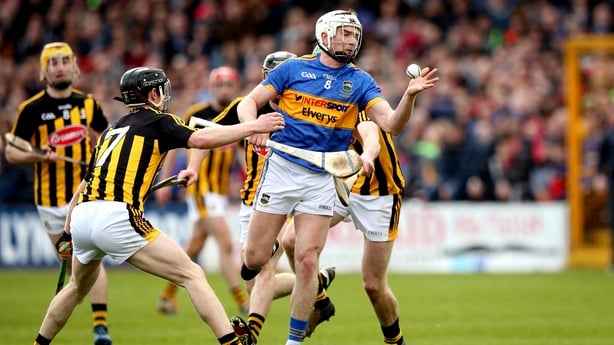 Maher only had the ball in his hand for 1.7 seconds before he tried to get rid of it but he was blocked down by Brendan Maher. The mass of bodies everywhere rushed the Kilkenny man's decision-making process but in the modern inter-county game now, a player has, on average, just 1.7 seconds to get rid of the ball before being swallowed up.
That timeframe has decreased from 4 seconds to 3 to 2 to now 1.7. And it's getting even shorter.
When Damien Young, the esteemed statistician, made a presentation at the GAA's Annual Coaching Conference in 2016 titled 'So many decisions, so little time' he produced one killer stat to underline that theme.
In the 2015 All-Ireland final, Young showed how Kilkenny's Cillian Buckley was on the ball just eight times, for a total of nine seconds. By the time he'd got it, Buckley was already getting rid of it.
Gone in 1.1 seconds.
The quick release of the ball is the obvious way to counteract that asphyxiation but relentless intensity puts huge pressure on the striker. Possession skills, and the tactics of denying possession, are dominating how the game is largely evolving.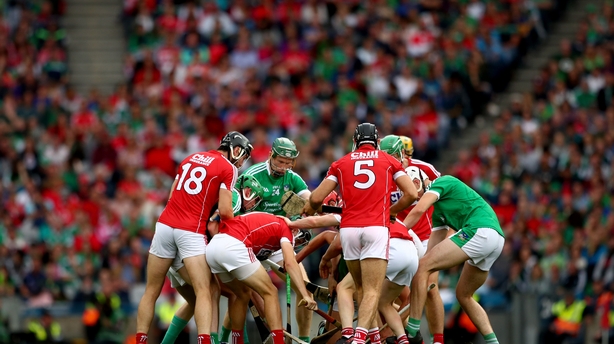 Since there is little or no room for randomness anymore, the game has lost some of its aesthetic beauty. And repeated rucks around the ball certainly prove as much. In theory, everyone's purpose in those scrums is to excavate the ball; in practice some players are only there for the purpose of not giving an inch.
With every kind of statistical category now, players' tackle count and intensity and desire are often measured by such contests.Those ground battles have become an intrinsic part of hurling now but many see it as a blight on the game.
That practise is not going to be outlawed.
It is not going to be coached out of the game any time soon either but coaches, especially underage coaches, can play a part in changing that culture towards rucks and ground contests.They can coach their players to kick the ball out of a ruck, or to keep the ball moving before the ruck is allowed to develop.
It is important for young kids at under 8 to practise the roll lift and the jab lift but, with the way hurling is now, the jab lift should be prioritised as kids get older.
The roll lift is the only way possession can be secured in a ruck but a player attempting the roll lift is often what started the ruck in the first place.
"There is often an element of bravado towards winning rucks, in that players who go into a ruck have no real business, or purpose, in engaging in the play"
Some players are smart in how they pull the ball out the back of a ruck and then roll lift the sliotar. Yet players at all levels should be coached to let the ball live. That doesn't necessarily mean a return to ground hurling and giving away possession but moving the ball just a handful of yards keeps the play alive as opposed to killing it, which leads to six or seven players engaging in what looks like a rugby scrum.
Decision making is much harder in the heat of battle, especially when hits are coming from every angle, but kicking the ball five or six yards towards a player's own goal is smart coaching practise. Because the defending team is more likely to have an extra body there, than at the other side of the ruck. And especially since most rucks take place in the half-back line.
There is often an element of bravado towards winning rucks, in that players who go into a ruck have no real business, or purpose, in engaging in the play. In those situations, a team can often easily lose defensive shape because players have been unnecessarily dragged into the ruck, which leaves them defensively exposed when the opposition win the ball and emerge from the ruck with options off their shoulder.
And often those options are there because players stay out of the ruck and time their run when one of their players win possession.
If rucks become a real eyesore on the game, the only real solution is if the referee is given the power to blow the whistle within two seconds of a ruck developing. Then two players contest a throw-in, while everyone else has to stay back five metres until the play has moved on. And if any other player, on either side, joins that contest, the opposition is awarded an indirect free.
That is unlikely to happen anytime soon. So to change the culture – especially when young players copy what they see the elite players doing – much of the onus falls on how coaches, especially at underage, coach young players to avoid creating rucks.