Growing up in Loughmore-Castleiney, the McGrath brothers, Noel and John, would often spend Sunday afternoons watching hurling games on TV.
They would study other players, observing subtle skills and touches but John McGrath always had a pet hate, which he would repeatedly mention to his father.
Pat McGrath once said that John could never understand why a forward would take a handy point from 30 yards if there was the slightest hint of a goal chance on. McGrath had the natural instincts of a forward but he had the assassin mindset to match.
With 16 goals in his last 24 league and championship matches, John McGrath has become one of hurling's most prolific goal-scorers. He hit one goal in the 2016 All-Ireland final but he could have had three only for two brilliant saves from Eoin Murphy.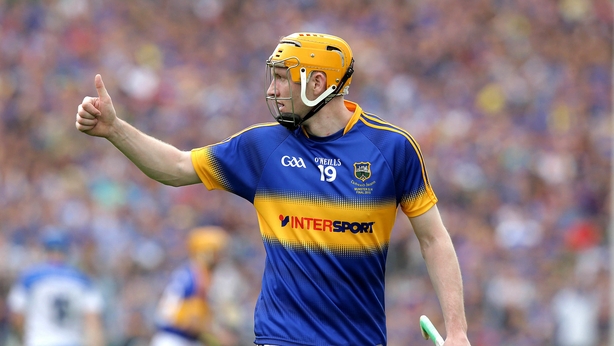 The last player to hit a hat-trick in an All-Ireland final was Shane O'Donnell in the 2013 replay. Prior to that, Lar Corbett managed the same feat in 2010. In his Laochra Gael programme shown earlier this year, Corbett's second goal was given plenty of air time, because it was the pick of the three strikes.
After taking the pass from Noel McGrath at pace, Corbett took the ball as close to goal as possible before hammering it past PJ Ryan.
"A lot of lads will take that shot on too early, or maybe won't bring it in, but Lar took it all the way in," said Jackie Tyrrell in the documentary.
"He may have taken more than four steps but that was Lar. He was ruthless and he buried it."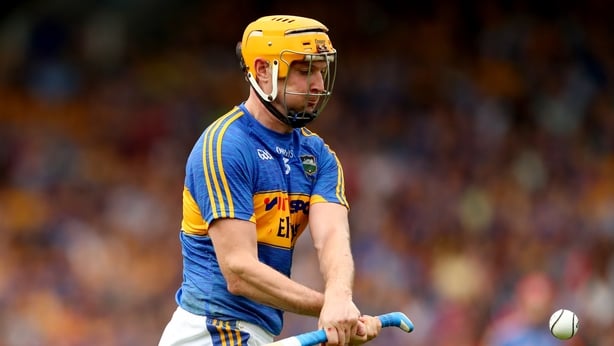 John McGrath is Corbett and Seamus Callanan's natural successor as Tipp's next great goal-scorer but he is also unique in that there are so few like him in the modern game.
The three highest championship goalscorers still currently playing are Seamus Callanan (27 goals), Joe Canning (26) and Shane Dooley (20). McGrath has scored ten goals in 14 championship matches but joining the elite goalscorers will be an even bigger challenge for the 24-year-old with goals becoming a rarer occurrence.
The ratio of goals per game to date in this championship is 2.84. It is almost identical to last year's numbers when the average was 2.86 goals per game. Yet have the figures changed that much either? The average in 2007 was 3.1.
In 1997, that figure was 3.4. Prior to this season, Tipperary's lust for green flags in the three previous seasons had skewed the average because they had bagged 29 goals in their 13 championship matches between 2015-17. Tipp's average dropped this summer, which was a factor in them failing to win any of their four championship matches.
And yet, Tipperary still scored more goals (7 – although one against Waterford should not have been allowed) than all the other teams in the Munster round robin championship. Galway proved last year that teams don't always need goals to win games; they won an All-Ireland without scoring a goal in four of five games in 2017. Galway didn't need goals when averaging 27.5 points.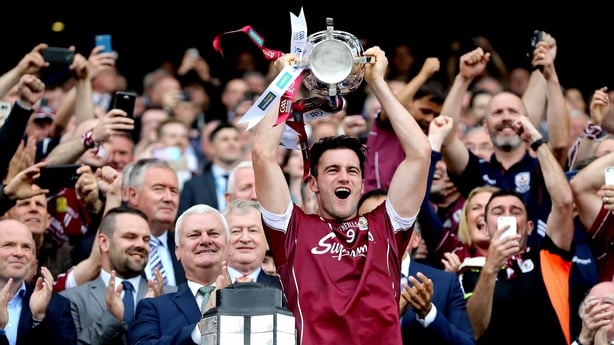 Limerick have reached this year's All-Ireland final despite failing to score a goal in three games along the way. The game has changed. Extra bodies, along with the sheer pace of defenders, has restricted access when forwards get in on goal.
The sweeper role is primarily designed to cut down goals. But Tyrrell's point about Corbett's willingness to take the ball in as far as he possibly could in that 2010 final was still well made, especially with modern trends. Corbett's pace was a key asset but he was such a great goal-scorer because he was so hungry for goals. And so unpredictable.
The best goalscorers keep the goalkeepers guessing because they aren't easy to read. They also follow the killer creed – take it in as far as possible, go for power, or placement, and put it where the keeper can't get it. The best goalscorers also have that lust for green flags and the firm conviction that a scoring chance is often a goalscoring chance.
'I think we have seen one of the goals of the Championship Brendan' - Ger Canning was rightly impressed by this Shane O'Donnell goal. Game on! Highlights 9.30pm on @RTE2 #RTEGAA https://t.co/SlPERfO9xW pic.twitter.com/lS4fV2nodp

— The Sunday Game (@TheSundayGame) August 5, 2018
And nobody reflects that more in the modern game than Shane O'Donnell. His goal against Galway on Sunday showcased his skill, strength, power, pace and bravery but O'Donnell's willingness to keep going, to keep searching for that goal in the face of incredible Galway defensive presence and resilience provided further proof of O'Donnell's unique mindset towards goalscoring.
When the ball dropped between John Conlon and Daithi Burke, O'Donnell was just inside the 45-metre line but he kept running at pace, sensing something might be on.
Once the ball broke off Conlon, O'Donnell picked it and spun around to deceive John Hanbury, who had closed off the inside channel. O'Donnell's momentum took him into Burke but, while Burke wrapped him up with both arms, O'Donnell's power and desire took him past the Galway full-back.
O'Donnell smartly stepped inside Hanbury but Davy Burke was covering back in front of goal. O'Donnell feigned to shoot, which drew Burke in for the block, but O'Donnell dinked it past him.
By that stage, James Skehill had come out to try and get his body in front of the ball but O'Donnell brilliantly struck the ball first time, and low underneath the goalkeeper. 
Considering O'Donnell's starting point, having three Galway defenders between him and the goal, and how much work he had to do before he could even think of getting a shot off, it was one of the greatest goals of the modern era. 
After scoring a hat-trick in the 2013 All-Ireland final replay, O'Donnell set a merciless goalscoring standard for himself at just 19. He scored six goals during that 2013 season but prior to Sunday, O'Donnell had added just four championship goals in five seasons.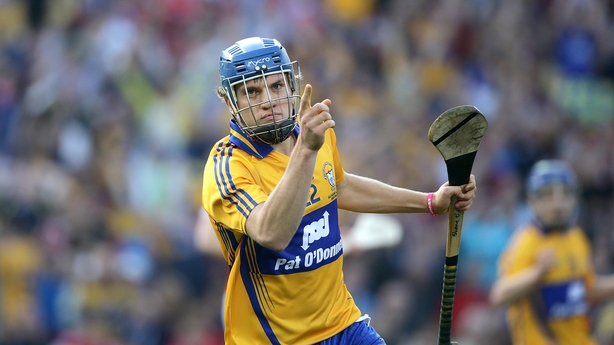 There were a number of contributing factors. A hamstring injury effectively ruled O'Donnell out of the 2014 championship. For a number of years, he was playing as the spearhead of an attacking system which meant that he was often isolated and forced to try and beat two and three defenders when he had possession. 
There were other occasions when O'Donnell was almost too predictable, in that he was hunting for goals when a point was a more practical option.
Yet while his goalscoring rate dropped, O'Donnell's lust for green flags continually saw him creating goal chances, winning frees and having scoring assists; on Sunday, he played the ball across for Peter Duggan's goal, while he engineered the late chance for Aaron Shanagher, which Skehill initially saved, before Shanagher hit the rebound off the post. 
When he was younger, O'Donnell was a defender. He played with the Clare U-15s and U-16s as a corner-back but he made his first appearance of note as a forward with the St Flannan's Harty Cup team in 2011, when he was 17.
The Flannan's-Árd Scoil Rís Harty semi-final that February was one of the greatest colleges games of this decade and O'Donnell took over the match after half-time, scoring three points and being fouled for a converted free. 
All of those scores came from hard and direct running at the goal and, even though he had only started playing as a forward, O'Donnell was already developing his own distinct attacking style. A year later in the 2012 All-Ireland minor semi-final, O'Donnell took on the Dublin defence and scored one of the best goals of his career.
O'Donnell will always be remembered for his 2013 hat-trick. Each one of those goals were brilliantly finished. The quality of his execution that afternoon was even more impressive considering the magnitude of the occasion for a 19-year old. And yet, O'Donnell's goal on Sunday was the greatest of his career. It was one of the best goals of any era.
O'Donnell had the sheer bloody-mindedness to work a goal that many forwards would have calculated was impossible to score from his starting position. That kind of assassin mentality and physical bravery was what made DJ Carey the greatest goalscorer of the last 40 years. Carey scored 34 goals in 57 championship games.
In an interview ten years ago Carey said that he found it easier to score goals in the earlier part of his career than the latter stages. He put that down to the increased quality of defending but Carey also questioned the mindset of forwards towards goalscoring.
"I won't say guys are looking for the soft option now, but they're looking for the best option," he said in 2008.
"You don't really see too many risk-takers anymore, and players looking for goals."
In the same interview in 2008, Nicky English – one of only 21 players to score 20 or more goals in championship hurling between 1930-2007 – said that goals were far more cherished in the last decade because they were much harder to come by than during his time.
And English also felt that goalscoring was better than it had been in the past. "It is because a lot of the finishing now is in real tight spaces, under huge pressure," said English. Ten years on, the game has changed even more now. Sweepers are still in vogue.
Defenders have never been faster and more athletic. The standard of goalkeeping is still very high. Goals have never been harder to come by but there are still times when forwards need to adopt more of an assassin mindset.
Just like John McGrath. And especially Shane O'Donnell.