Galway's evolution this year has been an intriguing watch. They have successfully married their natural ball playing flair to a defensive structure which gives their players a default position to plug the gaps which had previously been the team's Achilles' heel.
It has been clear from the outset that many of the Galway players are on a steep learning curve with the premise of collective defending and after a couple of near misses they succumbed to a Monaghan side that asked all the right questions.
Despite serious progress through the season, the Connacht champions have fundamental game-plan weaknesses that would inevitably be stretched to breaking point in the Super 8s.
Neither Kerry nor Kildare possessed the nous to expose the rigid thinking of the Tribesmen in defense but a Farney outfit overflowing with confidence finally identified how to take full advantage and executed superbly.
Galway's imminent problem is that the All-Ireland champions will have a longer list of questions on Saturday.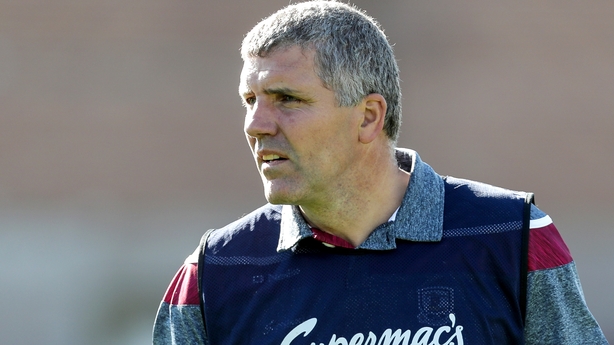 Rigid defensive shape
Earlier this year Kevin Walsh and his team were presented with a clear window into how smart opponents would go about dismantling their defensive structure.
In the first half of the Connacht final, playing with a stiff breeze, Galway worked into their now familiar shape without the ball against a Roscommon team that carried significant offensive weapons but limited capacity in defense.
Two auxiliary defenders plugged gaps amongst their markers at the back while the remaining players bar two set up a tackling perimeter around their own 45.
In theory this would present formidable counter-attacking opportunities as the opposition would not be able to contemplate shooting from outside this defined perimeter and would need to commit players forward to maintain possession in those areas.
However, Roscommon held possession in the space just ahead of the sitting tacklers, switched the point of attack constantly and looked for movement inside or gaps in the Galway armour to run into.
If this sounds suddenly familiar it should – Monaghan created exactly the same scenario in Salthill and added further attacking variations that caused Galway no end of problems.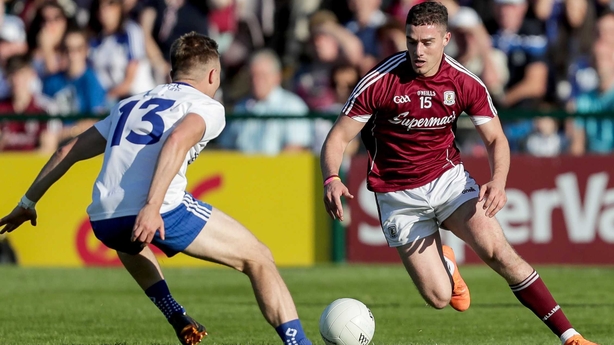 Antidote
Monaghan's established attacking patterns couldn't be any better tailored to exploit Galway's still learning individual defenders.
The direct route inside always remained cut off so they drove hard down the flanks – very wide and very deep – right to the end line frequently. If they couldn't break fast to these areas Monaghan were able to comfortably hold the ball in that unmanned zone that Roscommon exploited beyond Galway's tacklers while runners got ahead of the play and set up wide on both sides for the inevitable switches of play.
The patience, timing and injections of pace into the Farney men's attacks were irresistible but they also exposed the two fundamental weaknesses in how the Tribe go about their business in defence.
Though Monaghan are exceptional at keeping the ball out of contact and changing the point of attack, they should not have been able to create so many scoring opportunities in that manner given the numbers Galway had committed to their own 45.
Galway's defensive culture now is very much dependent on weight of numbers and a "drift" that closes off space.
There is a glaring lack of awareness of danger and no evidence of on field leadership to fire fight problems that arise. This manifests itself regularly in a "moth syndrome" where too many defenders converge on the initial attack and do not make allowance for the inevitable recycle and switch.
Colin Walshe's superb score with the outside of his boot in the 26th minute is a perfect example, created off Galway's over eagerness to flood the right side of defense because that's where they were probed initially. Two quick passes later and Walshe was scoring unmarked inside the 21 yard line at the other side of the pitch.
Galway's second defensive weakness is the same flaw that inhibits Tyrone. Whether by design or instinct they work exhaustively to ensure that no one in the team has to make a one on one tackle within the scoring area.
The implication is that players are not trusted to withstand those tests, even momentarily and that creates a domino effect for how they defend and attack collectively.
At half-time in the Connacht final Kevin Walsh was able to adjust the defensive structure to press his tacklers out into this dangerous no man's land and take away Roscommon's time on the ball to create.
It worked perfectly and allowed the Tribesmen to establish an aggressive mindset in defense, create turnovers and get on the attack with purpose.
This didn't happen against Monaghan and that is down to the step up in opposition quality.
Monaghan controlled the ball superbly and in the second half with a lead and supporting breeze they picked Galway off when they needed to.
The two teams in the country at the moment with faith in their individual defenders to mark, tackle and generally compete one on one are Dublin and Monaghan. Of course both still protect their defence with a cover player at all times but they don't flood the area with middle third players. Instead, because they trust their warriors behind, they can set an aggressive and proactive middle third that go after tackles and turnovers.
That small facet of how both teams go about their business informs almost everything else they do with and without the ball.
They both attack and defend with confidence and players have the freedom to play with initiative because, fundamentally, the team's ability to defend effectively is not dependent on every player slotting into a predetermined space on the pitch.
Absolutely the team needs everyone thinking collectively and protecting each other but players are trusted with the detail of that responsibility and empowered to decide what's required to deal with any given opposition attack.
Achieving this level of understanding really is the holy grail of team coaching and Galway should not be overly criticized for its absence in their game to date. Above every other facet of the game, this understanding is learned through trial, error, communication and correction in real time in the heat of battle.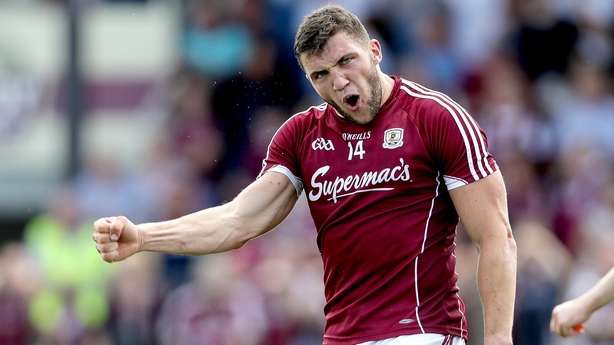 Counter-Attack Dependence
If Galway face defensive worries ahead of a semi-final clash with the treble-chasing All-Ireland champions, they are not without accompanying concerns in attack.
Much of Galway's offensive effectiveness this year has found its genesis in their claustrophobic defensive shape. The Tribe have counter-attacked brilliantly after they suffocate opposition attacks.
Invariably, their daunting numbers in defence has encouraged less thoughtful opponents to pour manpower into breaking them down, leaving prairies of space for Galway's natural athleticism and running power to exploit.
Monaghan retained and protected the ball brilliantly in attack and killed any ball they turned over. This sucked the oxygen from Galway's counter and deprived them of the pace and momentum they usually enjoy. There is only one team in the country better at this aspect of team play and Galway will meet them square on this Saturday.
The offensive challenge now for the Connacht champions is to demonstrate that they can create and take chances off slow ball.
Their evolution has been rolling all year towards a championship showdown with Dublin and to take the champions on they will have to play with the same amount of patience and guile as their normal quota of pace and power.
There is of course ready-made mitigation for Galway's performance at the weekend with the shadow of an All-Ireland semi-final looming large.
However, if any of that is to be accepted at face value it does not address the technical gaps in their gameplan, which Dublin will be aware of and perfectly equipped to exploit.
Galway have had a phenomenal year whilst they continue to evolve from a team in the middle of the pack to realistic All-Ireland challengers.
They have dug sturdy foundations and have the potential to build the onfield decision making to take the difficult next steps. The flaws that remain in their make up at the very highest level are not related to ability but rather their capacity to make decisions on the pitch.
A week may be a long time in politics but it is a heartbeat in the evolution of a team and the All-Ireland semi-final has come too soon for Galway.