Monaghan boss Malachy O'Rourke has praised the character of his players after they booked their place in the All-Ireland SFC semi-finals with a crucial win over Galway.
The Ulster side needed either a draw or a win to ensure their progression to the last four and they scored an emphatic 0-16 0-8 win over the Tribsemen to send them through as the table-toppers in Group 1.
Monaghan missed an opportunity to clinch that qualification spot after Kerry held them to a draw in their previous outing, and speaking to RTÉ Sport after the win, O'Rourke paid tribute to his players who produced a backs-to-the-wall performance in Salthill.
"We knew we were going to have to come up with a big performance to beat Galway and make sure we got through to the All-Ireland semi-final and in fairness to the boys that's what they provided. I thought from the start of the game that we worked really hard and worked really well as a team.
"We were able to get a few scores against the wind and it set us up well at half-time. In the second half we were able to manage the game well to keep that bit of a lead we had. I'm just delighted for everybody, delighted for the boys who've put in so much work and everybody involved.
"It's a great day and just delighted to get through to the All-Ireland semi-final.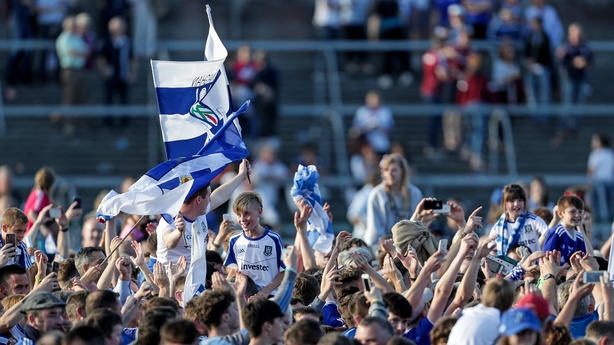 "All credit to the boys. After we were knocked out of the Ulster championship, it was a real tough defeat to take but 36 players sat down on the Thursday night after and committed themselves to getting back on the road and back on the Super 8s. 36 fells stayed together, worked really hard, they're here with us again today and just delighted for them for all the work they put into it to be in an All-Ireland semi-final.
"We'll enjoy tonight but we have to get the heads down again and we've only a week to prepare but it's a great place to be and we'll try to prepare as well as we can."
Kerry and Monaghan were tussling for a place in the All-Ireland semi-finals coming into this final phase of the Super 8s, with Galway's passage to the last four already secured.
The Kingdom accounted for Kildare in Fitzgerald Stadium and while Monaghan's win rendered that result as insignificant O'Rourke insists that he wasn't tempted to check in on Kerry's progress during the half-time break.
"We just felt we had to take care of our own end of things and felt if we did that, there was no point checking anywhere else. Just in the second half we got word that Kerry were leading well and we knew we just had to win the game that's what we came down to do.
"Lucky enough we did that and Galway were in a difficult enough position in that they were already through and didn't need to win the game s such and we had a lot more at stake."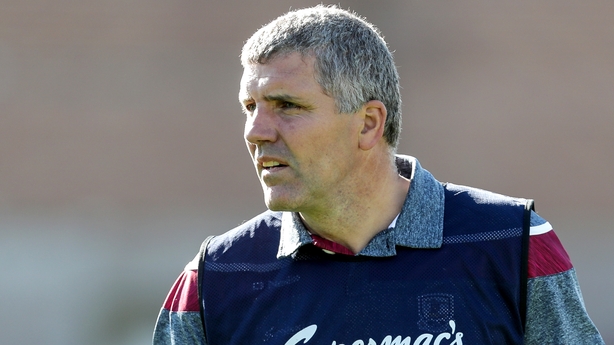 Meanwhile, a disappointed Galway manager Kevin Walsh conceded that his charges were defeated by 'a hungrier team.'
He conceded that the mindset of his players was affected by the fact that their place in the semi-finals was already secured, as they must now gear up for a tough battle against Dublin next weekend.
"It's a learning process for the guys and maybe what would have been difficult psychologically... in the back of their minds they'd qualified and they were beat by a hungrier team," he said.
"I suppose that's what separated us from Monaghan today. We weren't fighting for our lives"
"We'd have been hoping to give it everything and the lads probably did give it everything but in the first half we weren't attacking near as much as we had been whether there were reasons for that or there was something in the back of the minds, at the same time those are the things you learn from.
"There's Donegal and Tyrone tomorrow and like Monaghan, they're going to fight for their lives. I suppose that's what separated us from Monaghan today. We weren't fighting for our lives."