Tyrone's running game and physical approach should be enough to see off Donegal this weekend, according to former Red Hand star Sean Cavanagh.
The Ulster rivals meet in Ballybofey this Sunday in the Super 8s knowing whoever emerges victorious will seal a place in the All-Ireland semi-finals.
A draw will suffice for Mickey Harte's side, courtesy of their better scoring difference, with Dublin already assured of a place in the last four from Group 2.
It marks a big turnaround for Tyrone following their Ulster quarter-final defeat to Monaghan. They have regrouped to reel off wins over Meath, Carlow, Cork and Roscommon before falling short against the Dubs last time out.
Cavanagh told 2fm Game On listeners that he has been impressed by what he has seen.
"I believe Tyrone has the best running game in Ireland with Matty Donnelly, Peter Harte, Niall Sludden and Tiernan McCann instrumental to that. Have Donegal the personnel to go man-to-man? I'm not so sure.
"This Donegal is slightly different to older teams. They have evolved into a mobile, running team led well by Michael Murphy. It will be interesting to see whether they will want to engage into a real physical approach."
Tyrone's defensive options are expected to be depleted. Cathal McCarron and Ronan McNamee are unlikely to be fit to face Declan Bonner's side, but the three-time All-Ireland winner says that he doesn't see this as a major problem for the visitors.
"Against Dublin we saw some of the strength in depth Tyrone have," he said.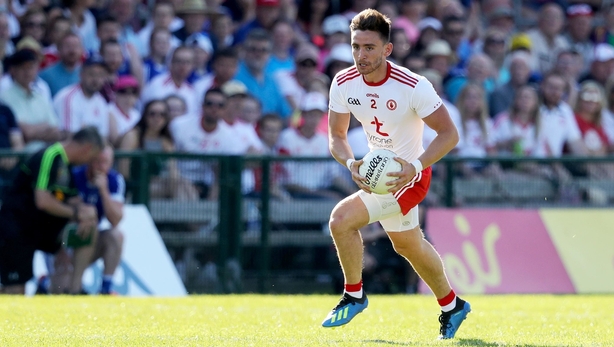 "Hugh Pat Gallagher came in against Dublin and didn't look out of place. The likes of Padraig Hampsey (above) can equally drop back into full-back if Michael Murphy moves into full-forward.
"He's gone man-to-man with Murphy the last couple of years and got the better of him if I'm honest."
Donegal will be without marauding corner-back Eoghan Ban Gallagher, while the inspirational Paddy McBrearty is absent through a long-term injury
What does stand in their favour, according to Cavanagh, is the venue.
"Tyrone have the artillery to stop Donegal. Whether they have enough up front, and in Ballybofey, is another matter. If the game was anywhere outside of Ballybofey, I would say Tyrone would win by three or four points, but it is such a tough place to go.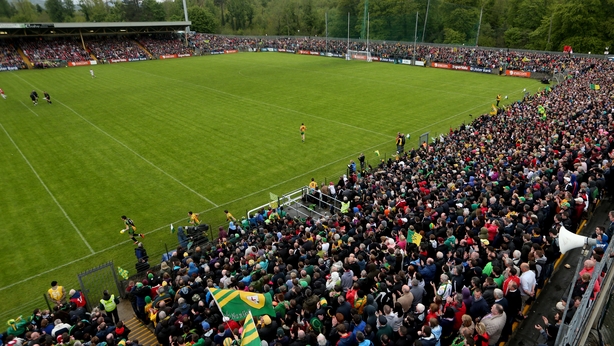 "It is a parochial ground and the crowd is right in on top of you. Home advantage will play a part, and rightly so.
"What we have here is a proper All-Ireland quarter-final, with the Ulster champions enjoying the home advantage."
Meanwhile, the pitch issue surrounding Healy Park and the Super 8s clash with Dublin continues to rumble on.
A defiant Mickey Harte has refused to clarify his post-match comments after Sky Sports insisted they had not requested that the Omagh pitch be reduced in size to accommodate additional equipment required to televise the game.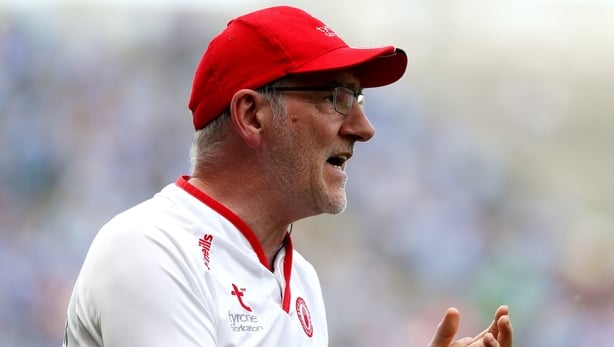 Harte was adamant post-match that the decision to bring in the pitch parameters was a broadcasting one rather than a tactical ploy.
"It was quite obvious the lines were taken in," Cavanagh said. "We all have to be man enough to say that.
"Tyrone were obviously trying to use that to their advantage. I think most counties would have done that"
"Omagh is a very wide pitch. I should know as I have played on it more than most. Against the Dubs it was certainly taken in a few yards either side.
"Tyrone were obviously trying to use that to their advantage. I think most counties would have done that.
"I remember going to Ballybofey in the League a few years ago in the League. We played them in the Championship a few months later and the sidelines were in a good two metres.
"Every county does it."