The GAA could find a way to allow Liam Miller's testimonial game go ahead at Páirc Úi Chaoimh without breaking their own rules, according to a barrister. 
News emerged this week that a request had been made to play the fundraiser for the late Ireland international's family at the revamped home of Cork hurling and football.
The Cork County Board were open to the idea, but were unable to open the doors as GAA rules don't allow soccer or rugby to be played on any of their grounds bar Croke Park.
Barrister Tim O'Connor, who has a special interest in sport and the law, says there are ways and means to make the game happen at the 45,000 capacity Páirc Uí Chaoimh.
"I have been looking at the rule book and chapter five of the GAA rule book makes it clear that the Association's property can't be used for other field sports," said speaking on RTÉ Radio 1.
"The additional aims bit in chapter one include 'fostering community spirit'.
"If you defined this as not a field sport, but as a charity event to raise funds for a voluntary association and Central Council view it as being this, send a letter of comfort to the Cork County Board saying 'we understand this position and it is the view of the Central Council that if a game went ahead under such circumstances Central Council would not seek to impose sanction on the Cork County Board'.
"They would be effectively saying 'we understand, we observe the rules, we will deal with it at Congress and we are not going to take any steps to punish'.
"I can't dictate to the GAA or the Central Council, but they are things that they might want to consider as suggestions or ways around."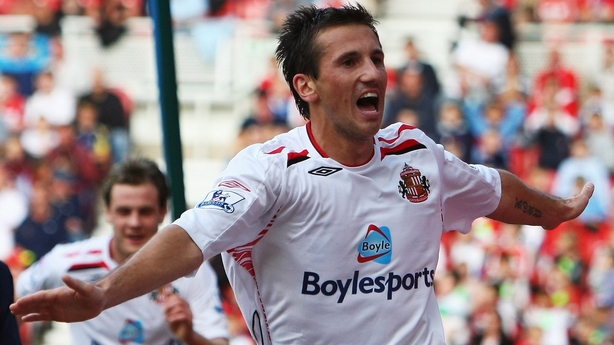 O'Connor is referring to Rule 1.4 (a) of the GAA's Official Guide Part 1, which states 'The Association shall actively...assist in promoting a community spirit through its clubs.'
He believes this trumps rule 5.1 which says all GAA property shall 'be used only for the purpose of or in connection with the playing of the games controlled by the Association', with the exception of Croke Park.
The GAA's Central Council can rule on the use of their largest ground on a case-by-case basis. The use of Páirc Uí Chaoimh along with several other grounds for the 2027 Rugby World Cup was given the thumbs up, should Ireland put in a successful bid to host the tournament.
Miller played Gaelic football before his professional career took off, leading to him representing Celtic and Manchester United as well as winning Ireland caps. He died in February at just 36 years old after suffering from cancer.
A host of well-known soccer stars from home and abroad, including Roy Keane and Rio Ferdinand, have signed up to play in the testimonial, which is due to take place at Turner's Cross on 25 September.
The 7,000 tickets sold out in hours and this will no doubt lead to further calls for the GAA to open the doors to Páirc Uí Chaoimh.
However, Croke Park officials say that they can't change their rules without going to Annual Congress, which won't meet again until February 2019.
We need your consent to load this rte-player contentWe use rte-player to manage extra content that can set cookies on your device and collect data about your activity. Please review their details and accept them to load the content.Manage Preferences