Whenever the Galway footballers play in Croke Park these days, the matter of their abysmal recent record in GAA headquarters receives heavy airplay in the media. 
The bald numbers look bleak. Galway have lost nine and drawn one of their last ten championship games on Jones's Road. 
On the basis of those figures, trying to advance the theory that the 'Croke Park hoodoo' thesis is overdone looks a tall order.
Certainly, Galway don't have what one would call a good record at Croke Park in the past 17 years.
But how much of that is down to being spooked by the venue? Here's a rundown of their results since 2001. 
Galway's post-2001 championship record at Croke Park
2002 QF - Kerry 2-17 Galway 1-12
2003 QF - Galway 1-11 Donegal 0-14 (lost replay in MacHale Park)
2004 3rd Round Q - Tyrone 1-16 Galway 0-11
2005 QF - Cork 2-14 Galway 2-11
2008 QF - Kerry 1-21 Galway 1-16
2013 4th Round Q - Cork 1-17 Galway 1-16
2014 QF - Kerry 1-20 Galway 2-10
2015 4th Round Q - Donegal 3-12 Galway 0-11
2016 QF - Tipperary 3-13 Galway 1-10 
2017 QF - Kerry 1-18 Galway 0-13
For one thing, close to half of those defeats came against Kerry, in games that they'd probably have lost in any venue.
Older readers might remember the Pathé newsreel days when Galway were grouped with Down among Kerry's bogey teams. In the modern era, however, Galway have stood as Arsenal to Kerry's Barcelona, a kind of inferior model playing the game on their illustrious opponents' terms. 
Galway's losing run in headquarters began during the sleepy tail end of the John O'Mahony era. 
As a football county, Galway didn't exactly radiate an air of ravenous hunger in the years following 2001 and, after their years of plenty at the turn of the century, they quietly slipped into the background, receding further and further away from the big-time until they suddenly realised they were in the doldrums again at the start of the current decade.
The truth is, for much of the past 16 years, Galway's inability to win in Croke Park was among the least of their worries. 
Their most recent All-Ireland title defence in 2002 ended when they were beaten soundly by - who else? - Kerry in the All-Ireland quarter-final.
Michael Donnellan's scintillating goal in the opening minute couldn't cover up the fact that Galway were already a jaded outfit by that stage. 
Two years later, Tyrone finally brought down the curtain on the O'Mahony era in a one-sided early season qualifier in the capital. 
Peter Ford brought Galway to Croke Park once during his relatively unmemorable three-year stint as Galway manager in the mid-noughties. 
After coming through an unusually dour Connacht final against Mayo, Galway travelled to play Cork in the All-Ireland quarter-final in 2005.
Perhaps more than any other game in this highly publicised losing run, Galway should have won this one. Michael Meehan and Sean Armstrong both bagged hat-tricks in that year's U21 All-Ireland final (the scoreline was a barely believable - Galway 6-05 Down 4-06) and were included in the side that year.  
They led by four points at half-time and appeared to have too much zip for the Munster team. But Cork - who were hardly world-beaters at that stage - managed to turn them over with a second-half goal from Brendan Jer O'Sullivan.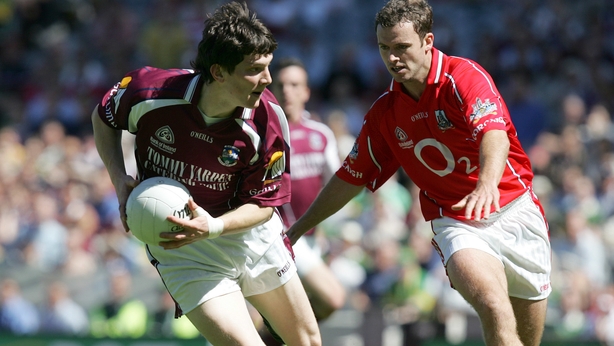 The truth is, for much of the past 16 years, Galway's inability to win in Croke Park was among the least of their worries. 
From 2009 to 2015, they couldn't even win a Connacht title. During those years, it was their inability to win in Salthill, Castlebar and Markievicz Park that represented a rather more pressing concern. 
After going three decades without losing to Sligo in the championship before 2007, they lost three out of four encounters in five years. 
They lost qualifiers away to Antrim and Meath, and at home to Westmeath and Wexford.  
Between 2006 and 2013, Galway only played two championship games in Croke Park, both of which, while ending in defeat, represented serious over-performances relative to their general level at the time. 
In 2008, they lost a classic in the driving rain against three-in-a-row chasing Kerry in an All-Ireland quarter-final, a match which has been much mythologised since. 
Meehan was chief among the galaxy of stars, kicking 0-10 and earning the Man of the Match award.
The exhibition of point-scoring was made more startling and impressive by the appalling conditions.
We need your consent to load this Facebook contentWe use Facebook to manage extra content that can set cookies on your device and collect data about your activity. Please review their details and accept them to load the content.Manage Preferences
Joe Bergin's punched goal gave the underdogs the lead midway through the second half before they faded honourably in the final quarter. 
Kerry manager Pat O'Shea lavished Galway with compliments afterwards, saying you always get a great game of football against Galway. (The implication was naturally taken by the cynics that this was precisely what you didn't get against the stubborn Nordies. Tyrone beat Kerry in the All-Ireland final a month later). 
Galway didn't even get back to Croke Park again until 2013, when they were pipped by a point by Cork in a Round 4 qualifier, having led for most of the game.
Earlier that summer, they'd been annihilated by James Horan's Mayo in their home patch in Salthill and then, in the qualifiers, had looked, for 20 terrifying minutes, like they were set to lose to Waterford in the same venue. 
In that context, the energetic display against Cork in Croker was a dramatic improvement on what went before.
The game famously ended with Meehan ramming a 13 metre free into the top corner with almost the entire Cork team protecting the goal-line. 
Even then, the stat about Galway's failure to win in Croke Park since 2001 was being floated as evidence of a longstanding jinx. 
The notion has, admittedly, become easier to support since. Galway have exited the past five championship summers in front of the blue seats of GAA headquarters. 
None of those performances (excepting 2013) have been particularly distinguished and one, the nine-point loss to Tipperary in 2016, was especially grim.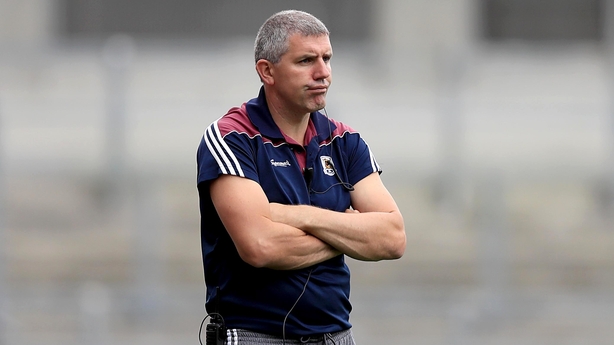 But Galway have shown a propensity to flop in any surrounds. They lost the 2017 Connacht final to Roscommon by the same margin so this event wasn't unique to Croke Park.
Of the other defeats in Croker in recent years, two came against Kerry and one came against a still formidable Donegal team who plundered a couple of goals in the final quarter. All went roughly true to form. 
On Sunday, Galway meet Kerry for the seventh time this century in the championship.
The match-up, by common consensus the most appealing fixture of the first weekend of the Super 8s, will proceed before the smallest audience thanks to FIFA's wanton failure to notify the GAA that it was altering the habit of decades and switching the World Cup final to an afternoon kick-off. 
Kevin Walsh, a man who clings to gruff pragmatism as if it were a central plank of his religion, is unlikely to set too much store by Galway's supposed psychological issues surrounding playing at Croker. 
Galway have, after all, played well and won in the hallowed venue in the past couple of years. They beat Kildare in the Division 2 final in 2017 and performed highly creditably against Dublin in the Division 1 final this spring. 
They no longer play like a less prosperous man's Kerry and have already turned them over this year in the League down in Tralee. 
But the Kingdom remain favourites and if Galway lose at the weekend, it won't be the result of some alleged psychological hang-ups they now harbour about the venue. 
It's a stat that fills a few column inches and looks eye-popping on the page but not one which tells you a whole pile about the Galway footballers or about the full extent of their travails since 2001. 
Follow all four matches via our live blogs on RTÉ.ie and the News Now App, or listen to live and exclusive national radio commentary on RTÉ Radio 1's Saturday and Sunday Sport. Watch Dublin-Donegal live on RTÉ2's The Saturday Game from 6.30pm and Kerry v Galway live on RTÉ1's The Sunday Game from 3.30pm.