SATURDAY
All-Ireland SFC quarter-final phase 1
Tyrone v Roscommon, Croke Park, 5pm - Sky Sports
All four matches are going to be so tight I think. It's a very hard match to call. Tyrone were very impressive against a very poor Cork outfit. You can't but recognise the running game they have, 3-20 is a big score in any game. They were brilliant. Now, what a match Roscommon v Armagh was.
Direct football, brilliant inter-linking scores from play. But Roscommon will find it tougher to break down a fiercely organised Tyrone. How will they cope with the Tyrone runners? That would be the question I have. If Roscommon front up and pressurise Tyrone everywhere, I'd give them a great chance.
Midfield will also be so vital. I just have a feeling if Tyrone play that they will wear down Roscommon. They will really test that defence. I'm just about going to go for Tyrone. 
Verdict: Tyrone
Donegal v Dublin, Croke Park, 7pm - RTÉ2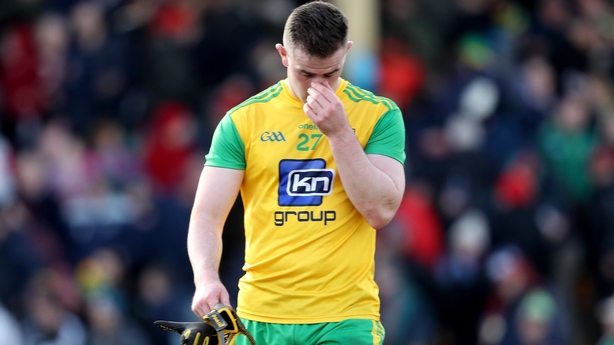 A lot of people are talking about Patrick McBrearty being a huge loss. He is their top scorer. People say Donegal's chances are all but gone. I don't necessarily buy into it. They clocked up 2-20 against Cavan, 2-16 against Derry, 2-22 against Down and a huge score against Fermanagh as well.
Yes, McBrearty is their top scorer and this will be the biggest test they face. But Donegal have serious quality all over the field. Is their defence as mean as it once was? that's the question I have. The Dubs will test it and they have faced no challenge yet in my opinion.
Questions are being asked are the Dubs on the slide and are the forwards as slick as they were. They are still the benchmark and that's the bottom line. This will be their biggest test so far and I expect them to come through it. 
Verdict: Dublin
SUNDAY
Kildare v Monaghan, Croke Park, 2pm - Sky Sports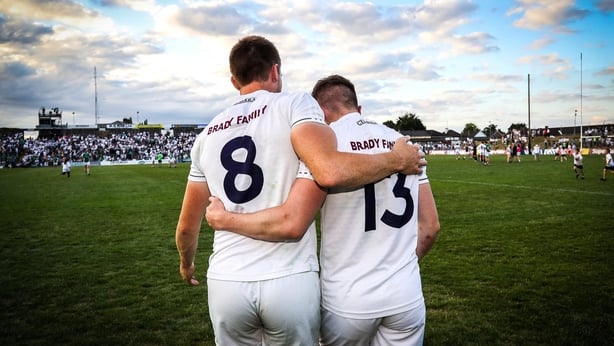 This will be seen as a very successful summer for Kildare no matter what happens. It was a rollercoaster with everyone involved, including the fans. They have huge momentum going into the Super 8s and after wins over Derry, Longford, Mayo and Fermanagh, they are full of confidence.
Monaghan should be a way tougher test. Monaghan haven't had much of a challenge either, playing three Division 4 teams since they went through the backdoor. The first half last week against Laois was so impressive with only two wides and hitting 14 points. It was very good.
They didn't follow it up in the second half which is a concern, but if they really man up, and defend hard and get the ball up to their quality forwards, it should put them on their way. I hesitantly go with Monaghan.
Verdict: Monaghan 
Kerry v Galway, Croke Park, 4pm - RTÉ One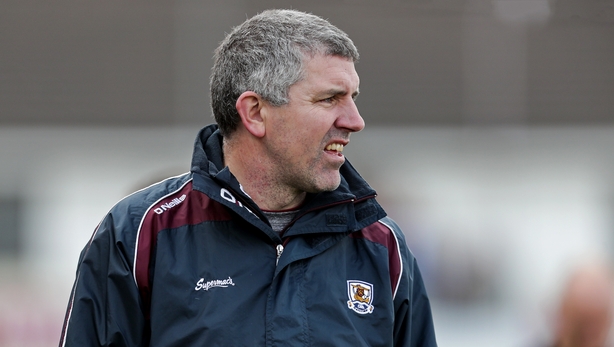 This is huge. You lose this game and Galway go to Kildare and Kerry have to go to Monaghan. It really is massive. For me being a Kerry man, I think it will give us a good indication of where these two teams are.
This match is huge for two young teams. Kerry have swatted Clare and Cork aside. Directness and pace is a huge step for Kerry this year. It's different. Questions persist over the defence but the forward line has been sublime.
The big question is how Galway approach it; will they play like the first half against Roscommon where they only put up five points or the second half where they outscored them 0-11 to 1-01.
I thInk they are still unsure what way to play. Kevin Walsh needs to show a bit of courage here and go for it like they did in the second half against Roscommon. It will be very close if they do. If Kerry keep tabs on Conroy, Comer and Walsh, then Kerry will win.
Verdict: Kerry
Tomás Ó Sé was speaking on RTÉ Radio 1's Morning Ireland programme
Follow all four matches via our live blogs on RTÉ.ie and the News Now App, or listen to live and exclusive national radio commentary on RTÉ Radio 1's Saturday and Sunday Sport. Watch Dublin-Donegal live on RTÉ2's The Saturday Game from 6.30pm and Kerry v Galway live on RTÉ1's The Sunday Game from 3.30pm.