There is a lot of debate currently around 'gameplans' and how teams are prepared or 'set up'. The Super 8s line-up provides elite examples of a number of different approaches.
It is not a new area by any means but it is now transcending the coaching domain and regularly leads general debate ahead of games, as the value of any team's tactical approach has become universally recognised as central to the outcome.
The variation in approaches available to coaches at  any level in the modern game is extensive but one thing remains constant: Players ultimately dictate the outcome of matches, if they are provided with an overall playing structure that accentuates their strengths and addresses their collective weaknesses.
The level of performance achievable from any team is the result of a complicated cocktail of ingredients but supposing for a moment that psychological and physical preparation are taken care of, if two teams are similarly tactically aware, then the team with the best players will normally win.
That's as it should be but increasingly those presumptions of preparation are making a huge difference on the field of play.
The reality of the last eight of the football championship is that the teams with the best players moulded through coherent gameplans are those that remain.
Seven of the eight were in Division 1 this year and Roscommon will be there in 2019. Of course that isn't a coincidence. The unintended consequence of second chance competitions is that the better teams adapt after defeat and have the opportunity to evolve their gameplan.
Kildare are a perfect example of a team that have evolved through the season
Designing a gameplan that will be fit for purpose, a coach must ponder the qualities and deficits that exist within the squad. This analysis is the foundation on which you can build everything that follows.
How do you play with the ball to accentuate the strengths of your better players? Where do you want to create space and when? What structure without the ball minimises your vulnerability and reinforces where you have weakness? How do you marry both within a transition in both directions that interferes with what the opposition want to do next without inhibiting your own intentions?
The answer to all of those questions and more are unique for every set of players and the challenge for coaches is to adjust and manipulate the detail of execution in the team's favour as they develop – usually through trial and error.
Kildare are a perfect example of a team that have evolved through the season.
This is a team that paid lip service to defending collectively until learning a harsh lesson at the hands of a less talented but better organised opponent in the Leinster championship. They have adapted and improved exponentially on the back of a more balanced approach.
And so we are left with the best teams in the country operating with the best versions of themselves.
Based on form to date, there are two teams who have arrived to the Super 8s with the balance of their gameplan leaning blatantly to attack.
Roscommon have potent runners and finishers who will do damage to anyone if they have space to break forward into and can create one-on-one opportunities for their danger men.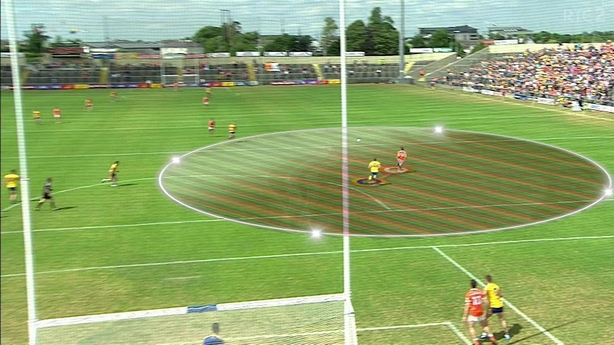 Unfortunately, none of their three opponents in the group will allow that to happen and their attacking intent will expose their lack of individual quality in defence.
The other is Kerry.
Eamonn Fitzmaurice appears to have placed all of the good china in a basket in the attacking end of the field, relying on a high yield of possession and the irresistible nature of their attacking potential.
At a glance right now, the Kingdom's options on the front foot, starting and coming off the bench, are frightening but some of that has yet to be tested at the highest level.
Should that malfunction at any stage, like Roscommon, the expectation is that Kerry do not have the individual defenders to cope with quality forwards in space. Fitzmaurice's gamble is that their defensive gameplan offers little or no protection to those defenders.
In a couple of weeks Kerry will make the trek to Clones. This Monaghan team are masters of cutting off the oxygen to potent attacks and they make you pay heavily for leaving space behind when you attack. We will know definitively about Kerry's credentials as All-Ireland contenders based on how they cope with the Monaghan conundrum – a test they failed badly with a weakened team in spring.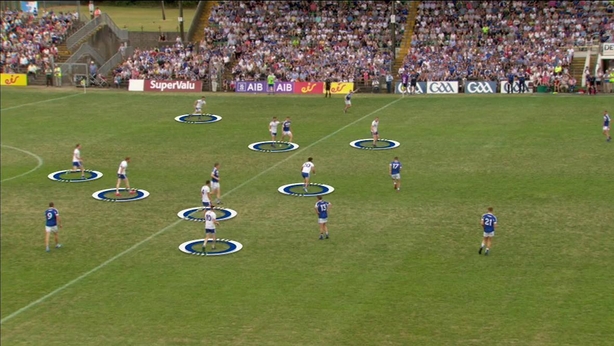 Balance in attack and defence is the holy grail with evolving any gameplan and there are coaches in Division 3 and 4 who will grumble at the very concept. For most teams a balance exposes their weaknesses and personnel quality dictates that maximising either defence or attack and doing your best with the rest is the most fruitful approach.
There is of course a ceiling to where that can bring you but it can certainly create a platform to build off.
Dublin are the envy of everyone in terms of their balance between attack and defence. Both are collective pursuits and in many ways what they do with and without the ball is earmarked by simplicity. Simplicity is very effective when you have individual quality in every position on the pitch and particularly defensively.
This Dublin team have been a marvel in recent years but there are and have been teams with their match of attacking talent.
Kerry may have superior options this year.
However, it is the quality of their individual and collective defending in contact that sets them apart. They typically drop one cover player off to eliminate the direct ball from opponents and then to press the ball in danger areas. Everyone else is trusted to deal with whatever opponent they are tracking.
Cian O'Sullivan is brilliant in his cover role but the warrior qualities of Philly McMahon, Jonny Cooper and Michael Fitzsimons to go toe to toe with marquee forwards is unmatched presently.
Put simply, Dublin don't need the extra layers of defenders that Tyrone, Galway, Donegal and other teams commit because of the quality of their man-to-man markers supported by a smart covering defender.
When this Dublin team begin to slip from the summit it will be because those three are struggling to maintain their superb standards.
Society now dictates that there are very few secrets with any public pursuit. Players are more aware than ever of what is possible and what others are doing and hungry teams will demand the very best from their coaches – rightly so.
The challenge is the same at all levels of the game – how do you coach your team to play with and without the ball to maximise your potential and minimise your opponent's?
Sometimes the answers change every week.
We need your consent to load this SoundCloud contentWe use SoundCloud to manage extra content that can set cookies on your device and collect data about your activity. Please review their details and accept them to load the content.Manage Preferences