Donegal's Aoife McDonnell is expecting a very open race in the quest for this year's TG4 All-Ireland Ladies senior football championship.
McDonnell and a host of other players were in Croke Park today at the launch of this year's championship, where it was announced that TG4 will continue as chief sponsors until 2022.
In a departure from previous years, a new round-robin format has been introduced with four groups of three teams. The top two in each group will advance to the All-Ireland quarter-finals.
Defending champions Dublin are in a group alongside Mayo and Cavan.
After scoring freely in their Ulster championship success, most notably hitting 9-21 in their final win over Armagh, Donegal are fancied by many to go well.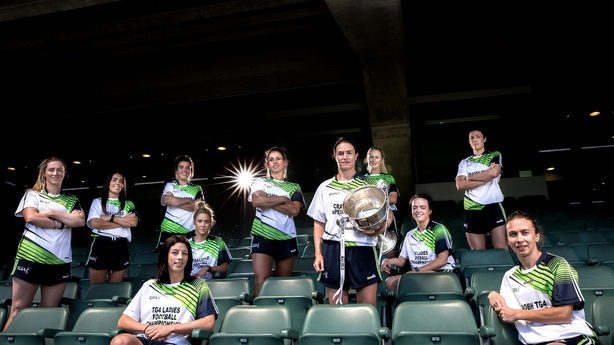 For Aoife McDonnell, there are many contenders in the race to win the Brendan Martin Cup.
Speaking to RTÉ Sport, she said: "There were big scores put up, but that slate is wiped clean and we have to prepare for what is ahead of us.
"The round-robin format sees us play Tipperary and Kerry and they'll be tough battles before any talk of a quarter-final.
"Look, it's a very open championship. Dublin, Mayo. Galway and Cork will all fancy themselves.
"In previous seasons, you were looking at Cork and you were wondering who was going to catch them. You knew you were never going to beat a team like Cork.
"And then Dublin came through last year to shake things up."