Cork are the Munster champions once more but to listen to manager John Meyler their celebrations will be short lived.
Thurles played host to a thriller as the defending champions came from eight points behind to record a 2-24 to 3-19 win over Clare.
That puts the Rebels back in the All-Ireland semi-final, the same stage that they bowed out last season, 11-point losers to Waterford.
The scars of that defeat obviously haven't left Meyler and in the immediate aftermath of the game his focus had already turned to the All-Ireland series, where they will face one of the qualifiers at the end of the month.
"We are only into the All-Ireland semi-final in four weeks' time. We look forward to that," he told RTÉ Sport.
However, when it was pointed out that they had just won the Munster Championship, Meyler said: "No, we are in the All-Ireland semi-final, that's done, that was last year now we're going forward again."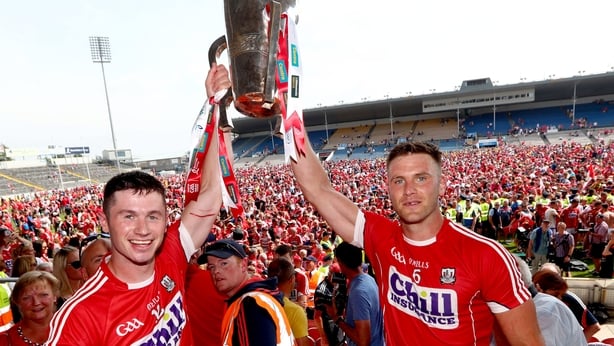 The Wexford native, who took over as boss last October, hailed the resilence of his team.
"[It was] an incredible second half," he said.
"We didn't play at all in the first half, no work-rate, no passion, no commitment, but the second half was incredible. Real leadership, real guys that stood up.
"That's the character, Luke Meade, and Danny Kearney worked their socks off there, incredible perfomrances from everybody. Great credit [is due].
"[Captain Seamus Harnedy] led by example. Great goal against Waterford, the same today. This team has character, it has what you want."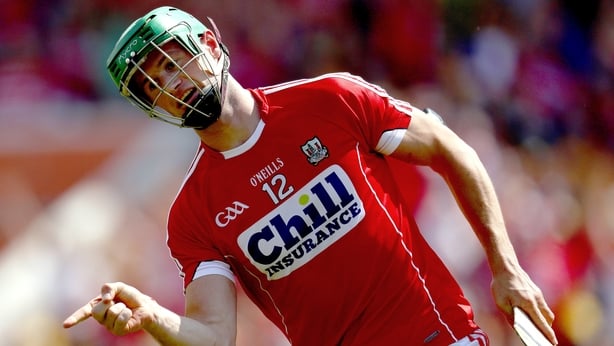 Harnedy was also keen to sing the praises of his troops, in particular goalscorer Meade.
The St Ita's man said: "If you talk about selflessness and working hard for the team, Luke Meade epitimoses that for us.
"What he does off the ball for this team is unknown to a lot of people.
"He pops up in those positions and just showed his cool, calm side to slot it home and that kick-started us into the game.
"Mark Coleman with a whopper sideline just before half time, getting it back to four points and whittling down the lead was very important."