After a weekend of one-sided provincial finals in football, the Newbridge saga was certainly a dramatic switch in focus.
Kildare's defiant stance has seen them come out on top in their battle with the GAA power brokers and they will now have home advantage against Mayo in their football qualifier.
In the reporting of this stand-off, reference was made to Kilkenny's qualifier with Tipperary in 2013 at Nowlan Park. At the time there were calls for the game to be played at Croke Park, but we had a 'home and away' arrangement with Tipp for league finals, then this qualifier came along and it was decided that that arrangement would continue.
Ned Quinn (then Kilkenny chairperson) fought hard to have the game at Nowlan Park in spite of pressure for it to move to Croker. We got our home advantage in front of 24,000 people, a sell out, and we also got the better of Tipp on the pitch.
Our summer in '13 ended with defeat to Cork in the All-Ireland quarter-final. Five years on and Kilkenny are similarly guaranteed a place in the quarters ahead of Sunday's Leinster final with Galway, but a win over the All-Ireland champions would see us in the semis. That though is a big ask, but I'm not without hope that Kilkenny can put it up to Galway in the battle for the Bob O'Keeffe Cup.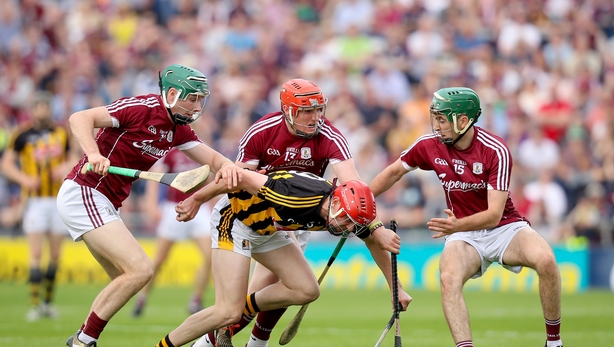 The sides met five weeks ago at Pearse Stadium and Galway were comfortable winners, but I'm not sure whether we should place too much emphasis on that game with regard to how the final will pan out. The pitch in Salthill was very poor that day following the Ed Sheeran concerts and Kilkenny arrived there with a side minus a few of their experienced players.
The Cats are in a much better place now. Colin Fennelly and Richie Hogan are back, and while both were subbed off at half-time against Wexford the last day, they still got a much-needed 35 minutes of game-time under their belt.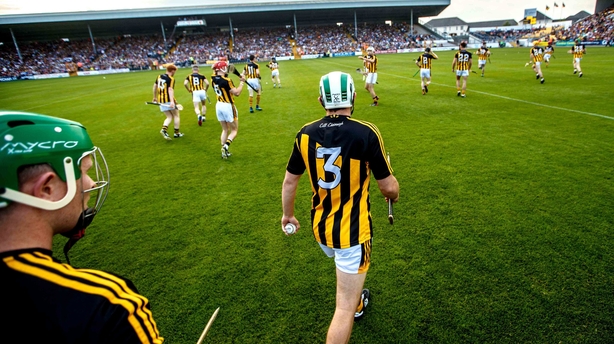 The win over Wexford will have given Kilkenny a much needed boost in confidence. To come back and claim victory when nine points down just after half-time showed no little character, belief and fight, and bodes well for the challenge that awaits against Galway. Martin Keoghan and Richie Leahy excelled when they came on for Colin and Richie, underlining that Kilkenny have a depth that can make a difference.
Look, Galway are huge favourites, overwhelming favourites in the eyes of most, but if Kilkenny can tweak their gameplan then it can be a closer then it was in the round-robin game.
So what are the tweaks?
You're up against a side who are physically imposing, but have Galway encountered opposition this summer who play a fast-paced, running game with an emphasis on ground hurling?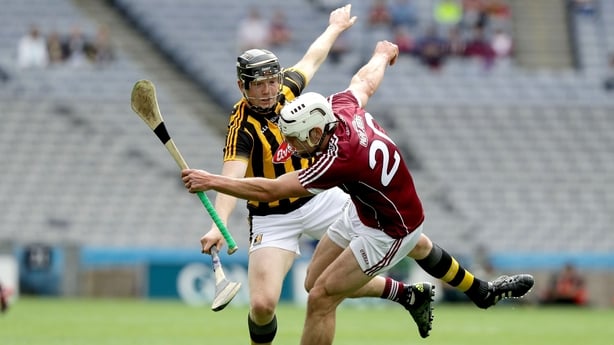 There is no point pucking high ball down on top of the likes of Gearóid McInerney and Daithí Burke because they'll absolutely swallow it up all day. Quite simply, Kilkenny need to play it quick, they need to play it fast, go through the phases and not go Route 1.
If they can do that, there are a lot of guys in that forward line with a lot of pace who can do a lot of damage. You need to stretch the Galway backline and run at them, That could cause problems for the All-Ireland champions.
Perhaps, there are too many 'ifs' surrounding Kilkenny for them to win back the Leinster crown but I hope they are competitive and that they can at least have another couple of days out in this championship.
Clare's time has come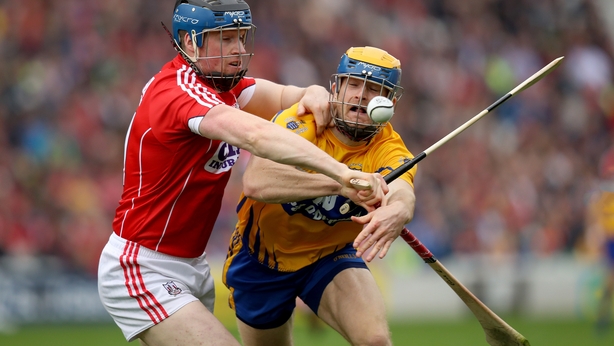 I'd be one of those who feel that Clare can end their 20-year wait for a Munster title. The nature of their win over Limerick has them as favourites in my view. Now, I have had Cork people coming up to me saying that their unbeaten run through the round-robin should have them favourites. I don't agree.
Clare's progression through Munster has caught the eye more, while Cork have slightly regressed. They had two very good results at the beginning, then got a draw against 14-man Limerick and then struggled to beat a Waterford side who had nothing to play for in their final game.
For me, Cork are struggling to put a solid 70 minutes of hurling together. They are very, very good for 35-40 minutes and then disappear out of a game for 10-15 minutes which allows their opponents back in.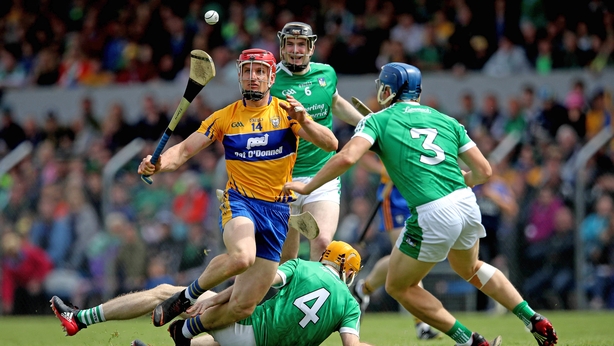 Clare's victory over Limerick was very close to a complete performance. Getting 26 points in a Munster championsip game is a huge score. In John Conlon (above), Clare have the frontrunner for hurler of the year as things stand. Tony Kelly is rediscovering his hurler of the year form, while Shane O'Donnell and Peter Duggan have been a revelation so far from play and from placed balls.
I think Clare are in a much better place than this time last year going into the Munster final. Cork, 12 months on, are a team still searching for a true performance, a performance that can put a team to the sword, something they have should have done against Waterford.
Clare's graph is rising faster and that acceleration should be good enough to see them land provincial silverware.
Joe McDonagh finale should be a cracker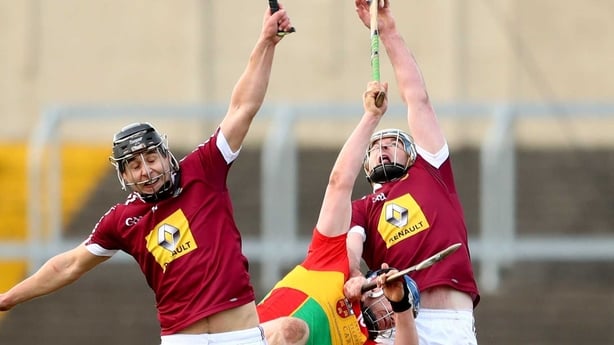 I think it's somewhat unfortunate that the Munster final is throwing in 15 minutes after the start of the Joe McDonogh final in Croker. It would be great for Carlow v Westmeath to have the limelight to themselves. Could the GAA have not fixed the game for noon, have the Leinster final at 2pm and the Munster at 4pm?
What's done is done.
Both Carlow and Westmeath are already in a preliminary quarter-final, but the prize for the winner is a place in the Leinster round-robin next year. That's a huge prize.
Both managers - Colm Bonnar (Carlow) and Michael Ryan (Westmeath) have done unbelievable jobs in getting their sides this far.
Carlow came out on top when the sides met in the regulation game, so you would probably have to give them the slight edge. I have also heard good things about Bonnar and his work with WIT and he will have his troops in tip-top shape in what should be an exciting curtain-raiser at Croke Park.
Follow all the hurling this weekend via our live blogs on RTÉ.ie and the News Now App, watch exclusive television coverage of Clare v Cork, and Galway v Kilkenny on The Sunday Game Live, RTÉ One, from 1.10pm or listen to exclusive national radio commentary of both games on Sunday Sport, RTÉ Radio 1. Highlights on The Sunday Game at 9.30pm on RTÉ2.