Kildare manager Cian O'Neill insists his players will be in Newbridge on Saturday evening, not Croke Park.
The Lilywhites were matched with Mayo in today's All-Ireland SFC round-three qualifier draw and, according to the rules of the draw, should play at home.
However, the Central Competitions Control Committee decided that Kildare should play the All-Ireland runners up in a double-header at Croke Park on Saturday, in a 7pm throw-in following the meeting of Cavan and Tyrone.
A GAA spokesperson told RTÉ that the decision was made due to concerns St Conleth's Park in Newbridge could not satisfy demand for tickets and that it would not be reversed, meaning Kildare would forfeit the match unless they line out at Croke Park.
O'Neill told RTÉ Sport of his "shock" upon hearing the choice of venue and said it was unfair on Kildare players and supporters to be expected to give up home advantage after playing two qualifiers on the road.
"We were all ready for Newbridge at St Conleth's Park for Saturday evening at 7 o'clock," he said. 
"We're coming off the back of two tough journeys, up to Owenbeg in Derry then in Pearse Park in Longford at the weekend.
"To get a home qualifier for round three was a real positive for us, for the players in particular and most importantly for the fans, in terms of the travel they've had to undergo the last number of weeks.
"For that to be pulled from underneath your feet for no apparent reason, no reason I'm aware of that makes any logical sense, is bewildering."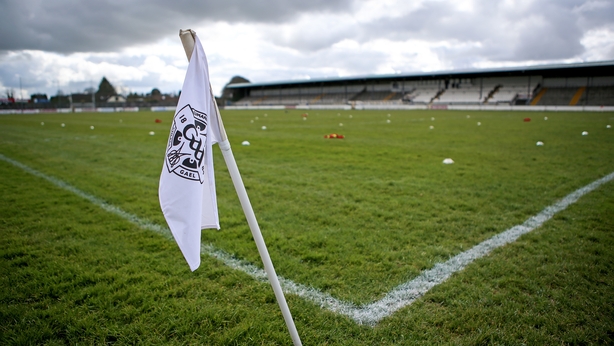 O'Neill has now put the ball back in the GAA's court by stating Kildare will not fulfil the fixure if it is not moved to Newbridge.
"We were drawn fairly and squarely, we were pulled out first.
"The rules clearly state that the first team drawn out has a home venue... and that's exactly where we're going to be on Saturday night.
"We'll be in St Conleth's Park, togged out, ready to go. 
"That's our home venue. We earned it by winning the last two matches on the road and that's not going to be taken away from us."
Speaking to the Irish Times this evening, Feargal McGill, the GAA's director of games administration, reiterated that the venue would not be changed and said Mayo would be awarded the game if Kildare did not tog out at HQ.
"The game has been fixed for 7pm in Croke Park, and that is not going to change under any circumstances," McGill said.
"We fully appreciate where Kildare are coming from. We don't take home venue off of a team lightly. The last thing we wanted to do was take this out of Newbridge, but we simply had no choice.
"The anticipated attendance on Saturday, for us, would be 18,000-20,000. Given that likely attendance, and given the lack of capacity, we had a serious fear for people actually turning up in Newbridge without tickets, and that would have led to major safety concerns.
"Under those circumstances, we felt there was no choice but to ask Kildare to nominate an alternative venue. They refused to do so. 
"If Kildare don't show up in Croke Park on Saturday at 7pm the game will be awarded to Mayo."
GPA calls on GAA to host Round 3 Qualifier in Conleth's Park, Newbridge :https://t.co/iIgGrCCA7F

— GPA (@gaelicplayers) June 25, 2018
The Gaelic Players Association has backed Kildare in the stand-off.
A statement from the GPA called on the GAA to "immediately reinstate" the game to Newbridge and said the "decision to move this game from its original venue of St Conleth's Park to Croke Park is unacceptable".
"Not alone is it unfair to the Kildare team but it is also unfair on the Mayo football panel who are now expected to make alternative travel arrangements having understood that the game was fixed for Newbridge.
"Changing the rules with regard to match venues  at the 11th hour without any regard to the players affected is not fair or reasonable. Players deserve better and the GAA should respect their own rules in this regard."  
We need your consent to load this rte-player contentWe use rte-player to manage extra content that can set cookies on your device and collect data about your activity. Please review their details and accept them to load the content.Manage Preferences