Old rivals Cork and Kerry meet in the football Championship yet again this weekend – for the 117th time to be more precise – but this clash has a somewhat different feel about it.
Cynical observers could take umbrage over the use of the term rivalry – Cork have emerged victorious on just 32 occasions in this fixture, have defeated their neighbours just once since their 2010 All-Ireland success and have not ended Kerry's interest in the Championship since the final year of the 20th century – but it remains, for now at any rate, one of the more storied clashes in the football calendar.
After first crossing paths in 1889, Cork assumed the early upperhand – losing just one of the first eight meetings – but the bragging rights tend to sit north of the Caha Mountains.
Few expect that trend to change in 2018, especially the bookmakers who have Eamonn Fitzmaurice's men as low as 3/1 on in some outlets, with the conventional wisdom that a potential All-Ireland contender with a conveyor belt of underage talent should prove too strong for a side that toiled in Division Two of the Allianz League.
Even allowing for the fact the green and gold are red-hot favourites, there is a different vibe to this particular game.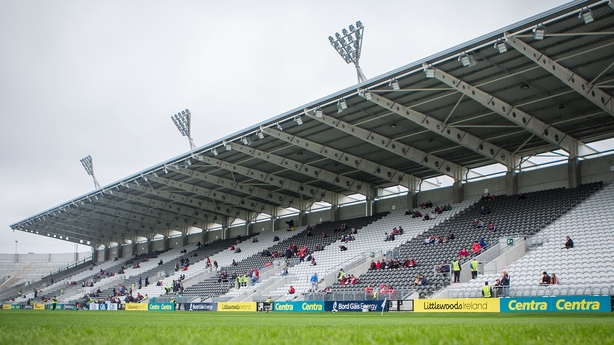 Part of that stems from the first meeting in the new Pairc Ui Chaoimh. The last encounter there was a lop-sided away victory in the dilapidated stadium four years ago, and while an increase in local support is expected for a side very much second fiddle to the hurlers, there is little danger of the 45,000 venue selling out. Still, some with a only a passing interest will "go for a look".
But perhaps the biggest factor at play is the cast on view. On the national front, a great deal of observers will be viewing a new crop of players for the first time.
Nearly a third of the 30 players listed to start will be partaking in their first Munster decider, with Kerry's golden crop of minor stars coming to the fore at senior grade.
Cork manager Ronan McCarthy too has freshened up his panel of players as the grand old stage enjoys a new-look cast.
"It's very significant the amount of changes and probably more so for Cork," says 2010 All-Ireland winning manager Conor Counihan.
"At least the Kerry players coming through are fairly well blooded in terms of minor and U21. For Cork, you don't have the same benefit."
The return of the Nemo Rangers contingent – scorer-in-chief Luke Connolly, team captain Paul Kerrigan and centre-back Stephen Cronin – can't be overstated as the Rebels who looked lethargic for large periods of the League campaign.
Key match-up
There are tactical and individual battles right around the pitch that will go a long ways to giving us a better understanding of where these sides stand in the overall pecking order.
Can Luke Connolly transfer club form against high calibre opposition? Will The Rebels set up differently to limit the damage of Kerry's full-forward line? Who will come up trumps in the middle of the pitch?
The match-up of Cork centre-back Stephen Cronin and Kerry's Sean O'Shea however could hold the key to the outcome.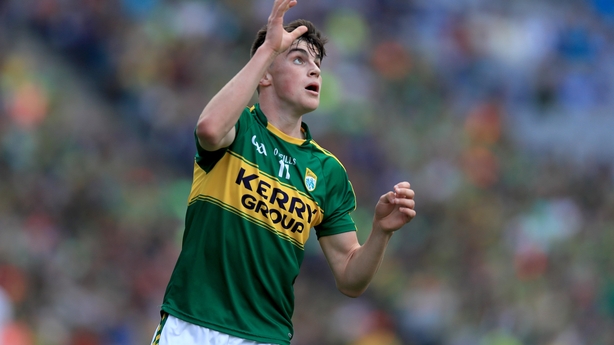 Were it not for the presence of a certain Mr Clifford from Fossa, O'Shea would likely to be garnering further attention than he already is.
Having first caught the eye at Kerry's U-14 Development squads, the Kenmare man won All-Ireland medals at minor in 2015 and 2016. A blossoming talent at every grade, his father Sean Senior, club chairman of Kenmare, says that physique played a role in the nurturing of his talent.
"He wasn't the tallest, so he had to work a little harder at underage to develop his skills because of his size," he told RTÉ Sport.
Comfortable off both feet, he was first called into the Kerry panel last year, though many eyebrows were raised within the county when he failed to see any game time. It has been a different story in 2018, with League performances highlighting what he can offer in attack. Fitzmaurice's faith in the youngster has been evident in his decision to entrust the 19-year-old with the place-kicking after a successful outing against Donegal earlier in the year.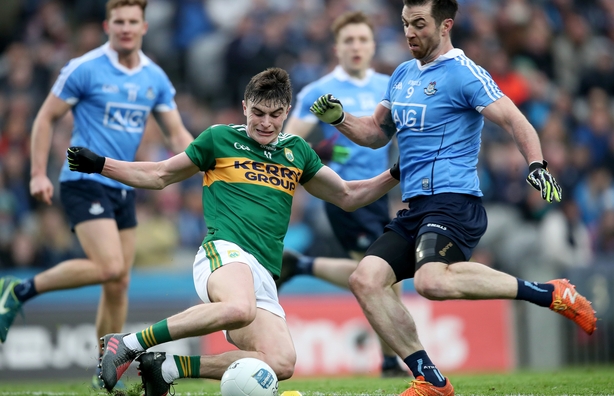 An ankle injury meant he sat out the end of the League campaign had little football under his belt by time the Clare game rolled around, but he was one of many to shine on his Championship debut, only failing with one of his 11 frees at the post.
With guidance from Declan O'Sullivan (minor) and Maurice Fitzgerald (senior), O'Shea has lent on serious pedigree with placed balls, but it is his play-making ability which could cause untold damage. A crisp passer and clever link play means he likely to exploit any openings in the full-forward line with three players inside who only need half a chance to cause damage on the scoreboard.
Cronin will wear the number six jersey, but whether he will line up directly opposed to O'Shea will come down to Cork's tactical alignment.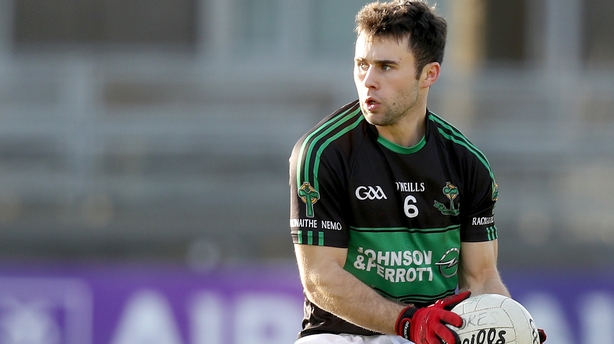 The 26-year-old started in the auxiliary centre-back position against Tipperary before dropping back mid-way through the first-half to curb the threat of Michael Quinlivan and Conor Sweeney. With even more firepower to face today, he could be set for a similar role and fellow Nemo clubman James Masters says he is the most suitable choice for Cork as sweeper.
"Stephen has a brilliant reading of the game and the sweeper role is absolutely perfect for him. He plays the space," he says.
"You'd be hoping with Stephen as sweeper and the midfielders tracking back, it could cut off the Kerry supply line"
"It could be quite effective if Stephen was flanked as an almost semi-sweeper in front of the full-back line. Realistically the ball Kerry want is to work the ball into the midfield, the half-forward line and pop passes into the inside line, with those players coming off the shoulder.
"You'd be hoping with Stephen there and the midfielders tracking back, it could cut off the supply line."
Triple danger
Kerry's inside forward line would test the most experienced of defences, which is why there are many on Leeside travelling in hope rather than expectation.
Jamie O'Sullivan is one of the few reaming links to the 2010 All-Ireland, but his two corner backs boast just one Championship appearance to date and could be put to the pin of their collars if Kerry decide to vary their attack and go route one.
"If Cork played the way they did against Tipperary, where they dropped guys back and had a lot of bodies, it helps compensate somewhat for that. I would be worried if certain players were isolated given the physical difference disadvantage," says former manager Conor Counihan.
And who will be given the task of marking the boy wonder Clifford?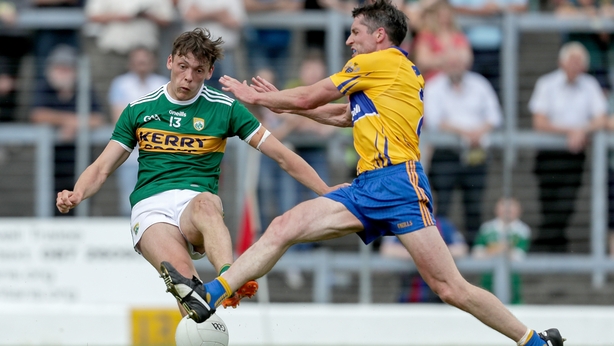 For all Kerry's dominance against Clare, the corner forward managed just one point from play. Gordon Kelly was assigned man-marking duties on the day and Banner boss Collins says it is still a steep learning curve for the Fossa man.
"There is no question he is a very talented boy, but there is quite a jump from minor to senior.
"Clifford needs constant attention...Kerry have a dream full-forward line"
"It's going to take time. Kerry will have to be patient with him, but there's no doubt he's an exceptional talent. We kept the shackles on him pretty well.
"He needs constant attention, but they have a dream full-forward line."
Even if the home side manage to get to grips with the attacking sextet, the artillery on the sidelines includes Barry-John Keane, Kieran Donaghy and Darran O'Sullivan.
Cork v Kerry: The tactical view
GOALKEEPERS
Both goalkeepers are playing just their second Championship game for their respective counties, with Kerry's Shane Murphy (24) having to bide his time a little longer than his Cork counterpart Mark White (20) at senior level.
After chopping and changing between Brian Kelly and Brendan Kealy last year, Fitzmaurice appears to be looking for more stability between the sticks from a man who has been a model of consistency for Dr Crokes, the reigning county champions.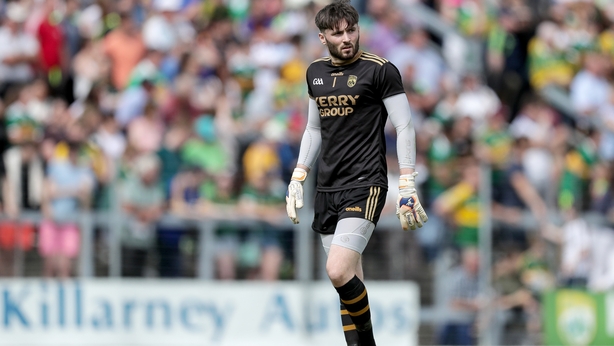 Murphy has minor, U21 and junior experience with the Kingdom and enjoyed a comfortable debut against Clare in the semi-final, with 80% of his kick-outs finding team-mates.
White also possesses a booming kick from the tee, easily clearing the half-way with his first effort against Tipperary where captain Ian Maguire and Aidan Walsh were obvious targets, with Cork's half-forward line of Ruairí Deane, Mark Collins and Kevin O'Driscoll all comfortable at winning primary possession.
His ball handling skills have been honed from playing outfield with his club Clonakilty and Paul Holland, the man who handed him his first senior club start a year after giving him the nod for the Cork minors, says the six foot four shot-stopper has developed into a more rounded player.
"Mark has the ability that if you push up short on him, he can stick it on the half-forward line"
"The biggest improvement I can see in him is his communication. He's still young – eligible for Cork U20 – and it can be hard for a young player to shout outfield to team-mates much older in some cases, but he has had to do it."
White didn't opt for a single short kick-out against the Premier County and Holland says the goalkeeper, can play whatever picture is in front of him.
"He has the ability that if you push up short on him, he can stick it on the half-forward line."
FULL-BACK LINES
Jason Foley and Ronan Shanahan were pitched in for their first starts against the Banner in a full-back line where Peter Crowley provided the experience at full-back.
This time around Shananhan loses out, with An Ghaeltact's Brian Ó Beaglaoich getting the nod in the corner.
An ankle injury means Tarbert's Shane Enright is unavailable, while Mark Griffin is an solid option if there are difficulties in front of Murphy.
The full-back line was left badly exposed in the All-Ireland semi-final defeat to Mayo and Fitzmaurice has decided not to tinker against a Cork full-forward line that could drop deep with Luke Connolly as the focal point.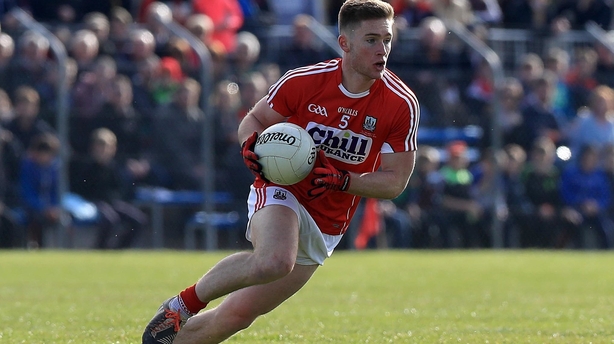 For the second game in succession, Cork hand a Championship debut at corner back. Against Tipperary it was Douglas' Kevin Flahive (pictured above), while for the visit of Kerry, Colm O'Neill's injury has seen a rejigging of the team, with St Finbarr's player Sam Ryan set for his debut in the number two jersey.
Jamie O'Sullivan will provide the experience at full-back either side of White and Flahive in a line that is set for a stern examination against a star-studded Kerry attack.
James Loughrey could well see action at some point as he continues back to full fitness.
HALF-BACK LINES
Fitzmaurice, on paper at least, has resisted the temptation to tinker with his half-back line. The ever-versatile Paul Murphy and Templenoe's Tadhg Morley are again handed the number five and six jerseys respectively, alongside Dr Crokes' Gavin White who togged out in Kerry colours at senior level for the very first time against Clare.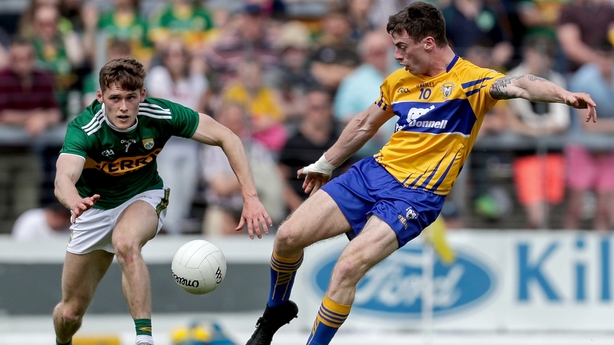 White has excelled in a high performance club outfit and the attack-minded wing-back is well capable of galloping up-field and taking a score.
For the home side, the match has come too soon for speed merchant Sean Powter, the 2017 Young Player of the Year nominee. The marauding wing-back should be available for their next assignment, with Kevin Crowley - having moved up from the corner – and Fermoy's Tomas Clancy taking the wing-back berths.
Nemo Rangers' Stephen Cronin is again entrusted with the number six jersey in his fourth year of Championship fare.
MIDFIELD
Even allowing for the fact that midfield battles in the traditional form is something of a rare occurrence in the present-day possession orientated game, fans inside the turnstile at Páirc Uí Chaoimh and the viewers at home could well be in for something of a throwback.
David Moran and Jack Barry may have the edge on Ian Maguire and former hurler Aidan Walsh in terms of raw fielding, but the Cork pair are abrasive operators and extremely proficient in the area of breaking ball. Tellingly, Cork didn't opt for a single short kick-out against Tipperary.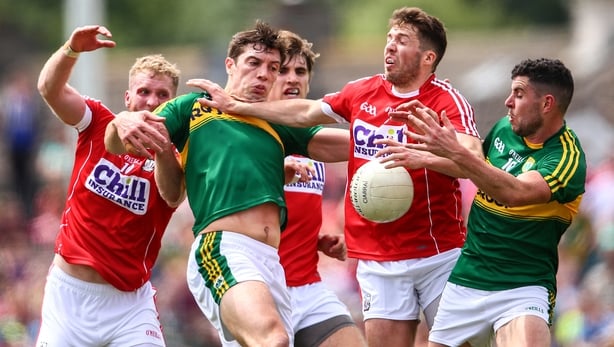 Team captain Maguire is the fulcrum of this team, with his surging runs a favourite among the Leeside supporters. Indeed his attacking forays were some of the few bright spots in last year's 11-point loss in Killarney as Kerry's defensive spine again coming under scrutiny.
If Walsh can find any semblance of the 2010 form that saw him nominated as Young Player of the Year, then Cork could lay claim to one of the most dynamic partnerships in the game.
The Kanturk man however struggled last year as Moran and Anthony Maher ruled the roost – the selection of Na Gaeil's Barry adds even more of a physical dimension - with Maher primed for action off the bench.
Clare manager Colm Collins has tried to plot against both combinations, and says the portrayal that his team were wiped out in the middle third doesn't tell the whole story of their defeat earlier this month.
"We initially did extremely well at the start of the game on kick-outs. We were getting plenty of possession, but we just weren't getting scores. Eventually Kerry got on top and won a lot of our kick-outs."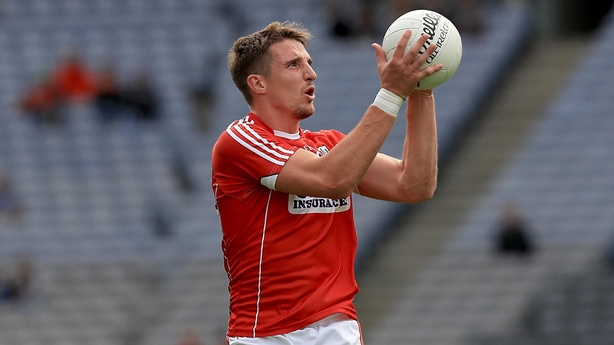 He can see the Rebel pairing giving as much as they get.
"The Cork midfield is a formidable pair. On his day, Aidan Walsh, above, is as good a player as there is in the country. He's an excellent midfielder. If he clicks, it will be some game. Ian Maguire has probably been Cork's best player over the past few years."
HALF-FORWARD LINES
Whether the half-forward line selected by Cork is the one that occupies those positions remains to be seen. Mark Collins has been given the number 14 jersey but could wield an influence further out the field, while Seán White, older brother of goalkeeper Mark, is more accustomed to a role in the half-back line.
Both players selected on the wings, Kevin O'Driscoll and Ruairí Deane, have played a great deal of football at centre-field and are well able of winning primary possession, with O'Driscoll in particular capable of adding guile on the 40.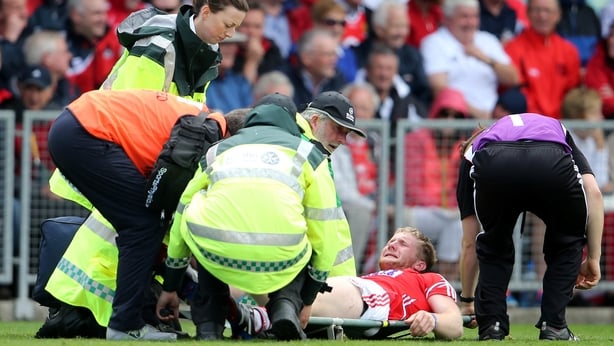 The game will carry greater significance for Bantry Blues' Deane. It was in this fixture four years ago that he ruptured his cruciate ligament shortly after entering the fray as a blood replacement in drubbing at the hands of their neighbours.
Deane has fought his way back – he considered walking away from the inter-county scene in 2016 as he struggled to force his way into first-team plans – and looked like a man on a mission against Tipp last time out.
The Kerry half-forward line carries more firepower and a no shortage of quality options. Sean O'Shea's role has already been discussed, while 2014 All-Ireland minor winner Micheál Burns will showcase his undoubted talent at wing-forward.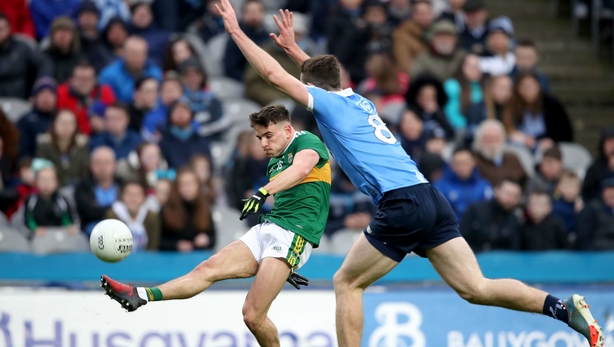 Burns, who was part of an Aussies Rules trial four years ago, earned the praise of Mayo's Lee Keegan following Kerry's departure from Castlebar with League points back in February, and the Dr Crokes man will look to shine against the old enemy.
Stephen O'Brien has been one of Kerry's best performers of 2018 to date and it is worth noting the trio contributed eight points from play against the Banner.
FULL-FORWARD LINES
The only change to the Cork starting team is that Colm O'Neill drops out after picking up a knee injury against Tipperary, though will be on the bench along with the Hurley brothers Brian and Michael as well as team captain Paul Kerrigan.
Castlehaven's Mark Collins could be a focal point if he stays on the edge of the square, but there is every chance the Castlehaven man will drop into the half-forward line, with centre-forward Seán White likely to operate in defence.
John O'Rourke is named in the corner, but he too could figure elsewhere. The redeployment of Stephen Cronin in a sweeper role against Tipp saw O'Rourke drop into the half-back line, and a foraging role further out the field for the Carbery Rangers man is highly plausible.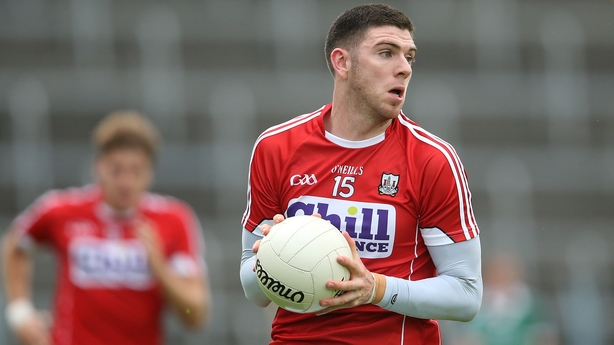 Nemo Ranger's ace Luke Connolly is something of an outlier, the only member of the attack outside of the West Cork area.
"Kerry will know that if you tie up Luke, the chances are that Cork are not going to score massively...they might even try to double up on him"
The burden of scoring responsibility will rest on his shoulders – he hit 0-10 against Tipperary, the same as what he picked off against Dr Crokes in the Munster Club Final last year - and James Masters says the 26-year-old is finally fulfilling his potential.
"He has been rejuvenated in the past 12 months. Luke was always talented, but has now matched his work ethic and fitness.
"Kerry will know that if you tie up Luke, the chances are that Cork are not going to score massively. Their best defender is likely to pick him up, and might even try to double up on him."
At the other end of the pitch, the quality is there for all to see.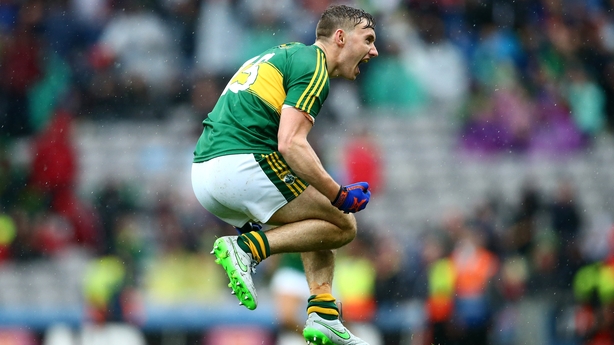 James O'Donoghue has been beset by injuries since he was crowned Footballer of the Year four years ago and is Kerry's top scorer in Championship football this decade despite his many setbacks.
David Clifford will get his first real test of the rivalry at senior level senior football after slotting in at this level while Dingle's Paul Geaney is one of the best in the business and bidding for a fifth Munster medal.
All three are comfortable off Masters concedes that this line of the Kerry team could reak havoc on any team, not to mind their near neighbours who they haven't lost to in six years.
The Kerry full-forward line is lethal and they can all kick off either foot. It's difficult to mark guys comfortably off left or right.
Follow Cork v Kerry on Saturday evening (throw-in 7pm) via the live blog on RTÉ.ie/Sport and the News Now App, live on RTÉ2's The Saturday Game or listen to live updates on RTÉ Radio 1's Saturday Sport